Home › News Updates › MarketsandMarkets in Top 50 Funded Startups of India
Tech in Asia | May 2, 2018
MarketsandMarkets in Top 50 Funded Startups of India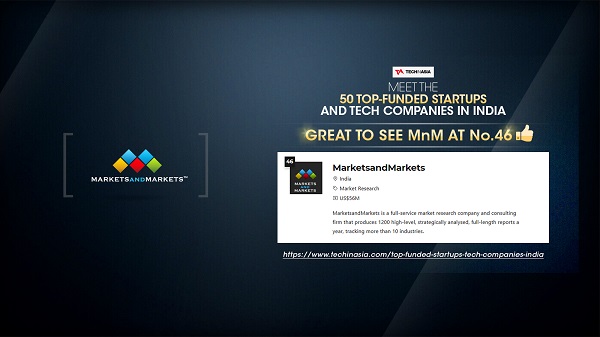 Tech in Asia recently listed MarketsandMarkets in its top 50 funded startups of India. From e-commerce platforms to market research, the list showcases the breadth of India's entrepreneurial talent. The list was computed from the most comprehensive database of startups in Asia, maintained by Tech in Asia.
In March 2017, MarketsandMarkets secured USD 56 Million in its first institutional funding round that was led by a private equity firm FTV Capital along with the co-investor Zodius Capital, a Venture Capital firm. MarketsandMarkets is increasingly positioning itself competitively with the other well-established market research firms across the globe to secure the top spot.
Know more on this @ https://www.techinasia.com/top-funded-startups-tech-companies-india
Share this story
How can we help you?
To discuss how our team can help you and your business achieve true results,
Get in touch with us