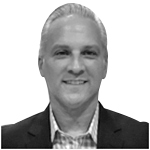 Frank Capovilla
Group Vice President - Sales, North America
Frank is the Group Vice President of MarketsandMarkets. A proven visionary and strategic leader with over 25 years of experience.
His experience defines and executes business strategies into maximum revenues and earnings commensurate with the best interest of the shareholders, customers, employees and public. Top Sales and Marketing Performance - achieved 18 out of 22 Winners Circle, consistent YOY double digit growth. Previously worked with Gartner for 19 years and Xerox for 10 years.
How can we help you?
To discuss how our team can help you and your business achieve true results,
Get in touch with us