DISRUPTION - $50 BN OF POTENTIAL OPPORTUNITY IN GENOMICS MARKET IS OPENING UP AS GENOME SEQUENCING HEADS TO $100 DIRECT-TO-CONSUMER
IN LIFE SCIENCES MARKET, WE ARE WITNESSING AN INCREASED ADOPTION OF AI, PERSONALIZED HEALTHCARE, GENE EDITING, ETC., WHICH CAN DISRUPT THE DEMAND FOR GENOMICS, IN TURN IMPACTING THE GROWTH OF THE MARKET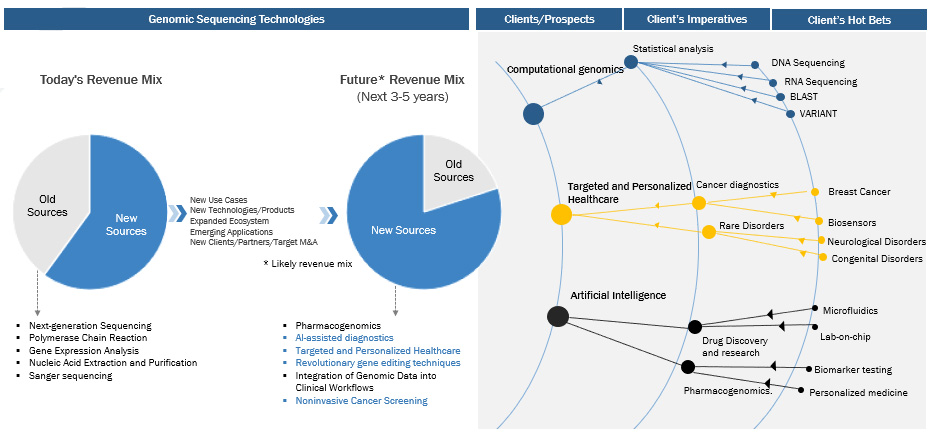 IN DIAGNOSTICS, WE ARE WITNESSING INCREASING DEMAND FOR SEQUENCING AND BIOINFORMATICS, WHICH CAN DISRUPT THE DEMAND FOR IVD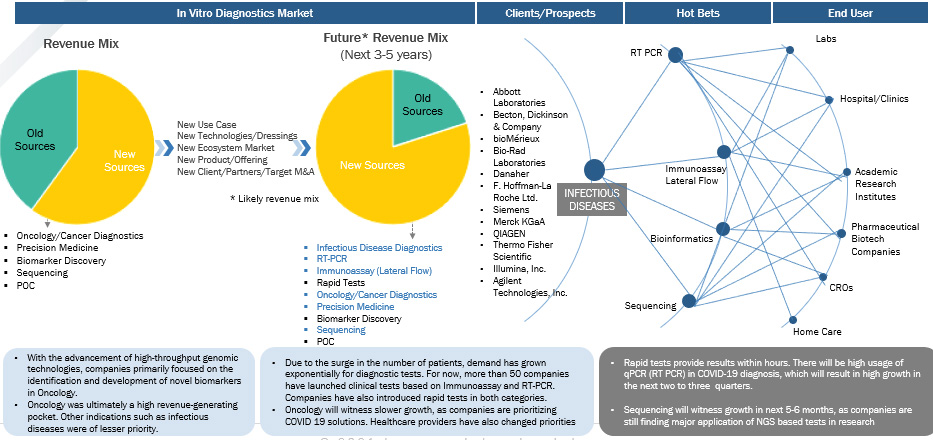 DISRUPTION - $50 BN OF POTENTIAL OPPORTUNITY IS OPENING UP AS GENOME SEQUENCING HEADS TO $100 DIRECT-TO-CONSUMER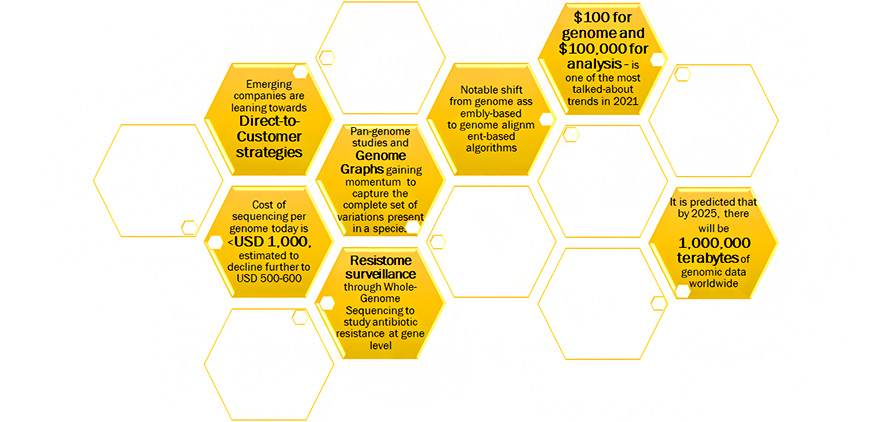 GLOBAL GENOMIC STUDIES & PROJECTS COMPRISING ADVANCED GENETIC SEQUENCING WILL DRIVE BETTER CLINICAL DECISION MAKING IN THE COMING YEARS, PRESENTING HUGE GROWTH OPPORTUNITIES TO NGS COMPANIES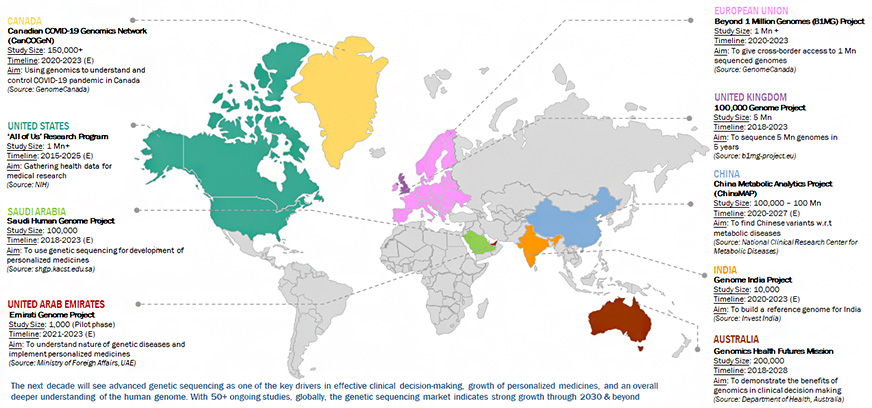 TOP GENOMICS GROWTH STORIES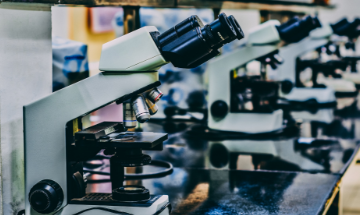 How MarketsandMarkets helped the client identify a revenue opportuntity of >us$250 million in 4-5 years in library prep & target enrichment kit market
Download PDF
MarketsandMarkets helped the client identify a revenue opportuntity of >us$150 million in 4-5 years in NGS Bioinformatics MARKET
Download PDF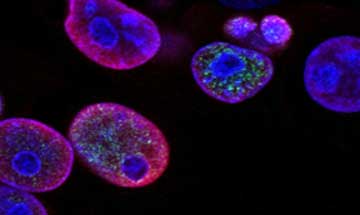 MarketsandMarkets helped multinational corporation and a leader in diagnostics and pharmaceutical markets to accelerate market capture by 6-12 months in Genomics Market
Download PDF
THERE IS ~USD 25 BN POTENTIAL WITHIN ADVANCED GENOME SEQUENCING APPLICATIONS, MORE THAN HALF OF WHICH IS CONTRIBUTED BY DIAGNOSTICS DRIVEN BY ONCOLOGY DISEASES
GENOME SEQUENCING MARKET IS ESTIMATED TO GROW AT A HEALTHY CAGR OF 18-20% IN THE COMING 5 YEARS, DRIVEN BY DECLINING COSTS OF SEQUENCING, IMPROVING REIMBURSEMENT SCENARIO & GLOBAL GENOME STUDIES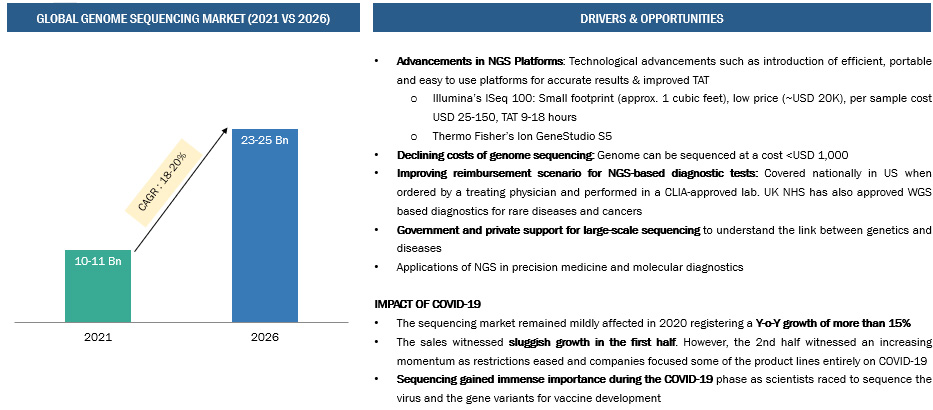 MARKET POTENTIAL WITHIN GENOME SEQUENCING IN DIFFERENT APPLICATIONS BY 2026 (US$ BILLION)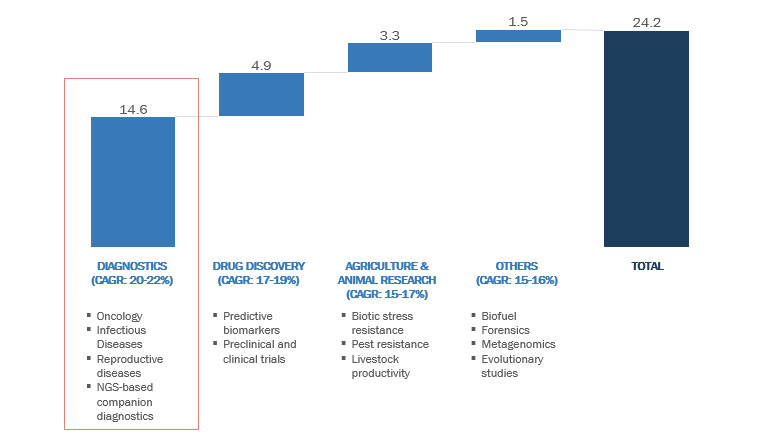 MARKET OPPORTUNITY IN ADJACENT MARKETS OF GENOME SEQUENCING BY 2026 (US$ BILLION)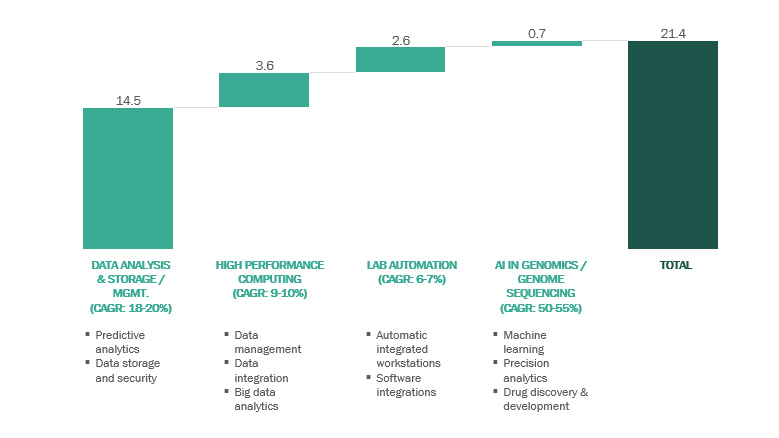 ADDITIONALLY, WE HAVE ASSISTED A HOST OF GENOMICS PLAYERS to TAP HIGH GROWTH OPPORTUNITIES ACROSS EMERGING END-USERS, GEOGRAPHIES & COMPETITION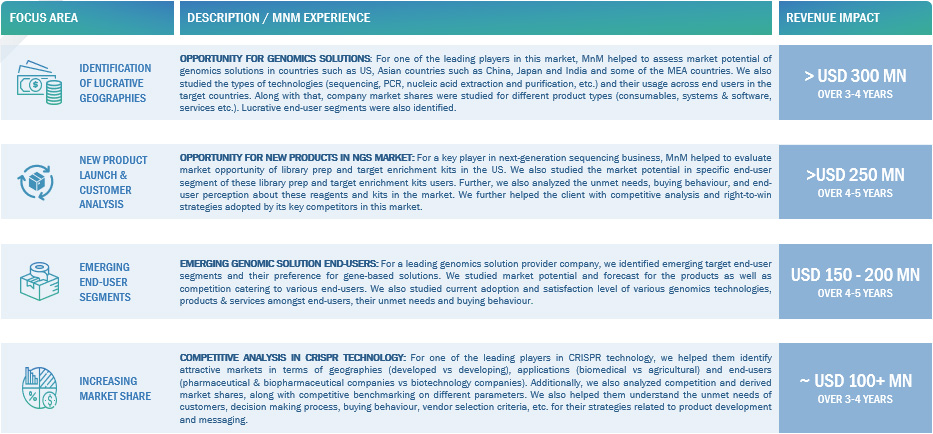 WHY DO COMPANIES NEED HELP TO GROW?
ABSENCE OF ORIGINAL RESEARCH:
Complex and overlapping markets for library prep and target enrichment kits, hence difficult to calculate market potential and TAM
Insufficient secondary research for strategic decisions
INTELLIGENCE IS NOT DEMOCRATISED:
Client's unmet needs need to be understood by all market facing employees for new product development and vendor selection.
Bleak knowledge about upcoming technologies and growing applications such as oncology and rare diseases and non-medical applications
GROWTH PROGRAM DESIGN AND EXECUTION:
Lack of GTM knowledge and practice in competitive intel, pricing and product features, especially in bioinformatics
SOME UNKNOWNS & ADJACENCIES
Adoption levels of automation in NGS is low. Currently it ranges between 30-40% globally, however, in developed countries it is approaching 50%. As automation reduces TAT, helps in minimization of errors and provides reproducible results, it is largely used in clinical testing applications
Bioinformatics tools are largely used in clinical settings vs research as former demands data analysis for clinical decision making
Increasing focus on personalized medicine and favourable reimbursement scenario in clinical testing drives the adoption of NGS in hospitals and clinics
Adjacent markets such as Data Analysis, Storage and Management and High Performance Computing (HPC) provide immense growth opportunities owing to generation of huge data demanding quicker analysis
In the library prep, WES and WGS is primarily performed in emerging countries. Developed countries have more focused and targeted applications and methods
In target enrichment, developed countries use customized panels more, whereas off-the-shelf panels are used more in developing regions
GROWTH PROBLEMS ENCOUNTERED BY GENOMICS COMPANIES
Customer prioritization and assessing unmet needs:
What are the disruptions in our clients' businesses? How can we support them for our own growth?
Who are the most potential customers going forward? Should we prioritize hospitals & clinics over research centers & academic centers or Pharmaceutical & Biotechnology companies?
What are the key unmet needs of customers? Who are the key stakeholders in different settings? Do vendor selection criteria differ by settings? Which new product features should be added to the existing products?
Where to Play:
Which applications and disease areas should we focus on? Should it be oncology, rare diseases, reproductive disorders or any other?
Which regions should we place our bets on? Should we continue with developed countries or do developing countries offer more growth opportunities?
Building a compelling Right to Win (RTW):
For M&A, which are the right targets for us? Should we target bioinformatics companies or consumables companies? Should we enter new markets directly or through partners?
How can we differentiate from top players? What is their right-to-win vs ours?
OBSTACLES TO GROWTH FOR CURRENT PLAYERS
Not able to keep pace with fast evolving genomics industry - New technologies are emerging leading to decreasing cost of sequencing
Many start-ups and emerging companies eating up market share of established companies
Limited clarity on unmet needs, hence requirements for product features
Limited clarity on relevant vs redundant sequencing services for the future
Unclear picture about the regulatory and reimbursement scenario
KEY UNCERTAINTIES/ PERSPECTIVES WHICH INDUSTRY LEADERS SEEK ANSWERS TO:
KEY QUESTIONS OF NGS COMPANIES
What sequencing services will be relevant and redundant in the next 5 years?
Can genetic sequencing become affordable for routine testing, or will it continue being used for specific diseases?
What is the level of sensitivity that will be required for advanced genetic sequencing?
How can companies optimize the manufacturing processes to be more agile and efficient to achieve a more seamless workflow?
What regulatory policies can help strategize and achieve volumetric scale-up?
What can be done to train more people into performing and analyzing advanced sequencing techniques on crops and microorganisms?
KEY QUESTIONS OF NGS COMPANIES
What are the regulations surrounding data privacy and security?
Which machine learning approaches can be used to address data limitations so that AI models do not lead to misleading insights or faulty predictions?
How are companies handling machine bias?
When can a 100% AI integration into genomics be expected?
What will be the impact of automation on genomics market?
LEADERS ACROSS VARIOUS FUNCTIONS IN GENOMICS COMPANIES NEED HELP IN TACKLING BELOW INTERCONNECTED REVENUE RELATED PROBLEMS (1)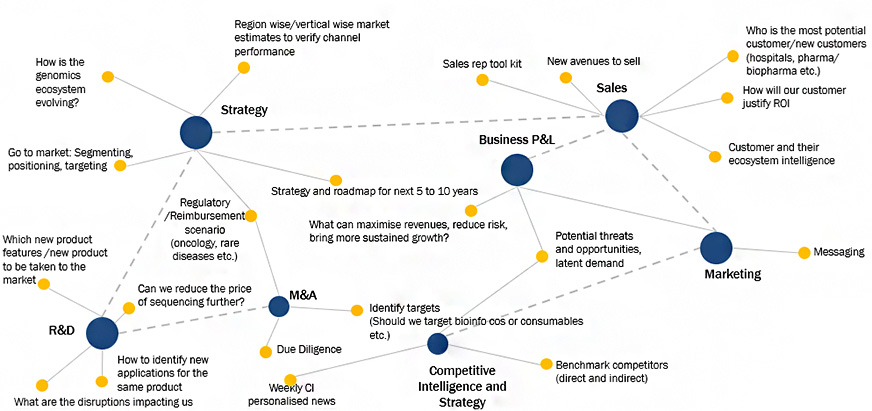 LEADERS ACROSS VARIOUS FUNCTIONS IN GENOMICS COMPANIES NEED HELP IN TACKLING BELOW INTERCONNECTED REVENUE RELATED PROBLEMS (2)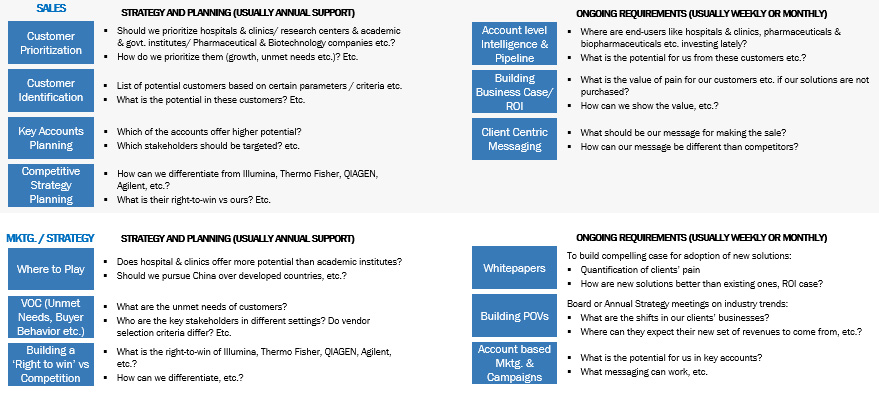 LEADERS ACROSS VARIOUS FUNCTIONS IN GENOMICS COMPANIES NEED HELP IN TACKLING BELOW INTERCONNECTED REVENUE RELATED PROBLEMS (3)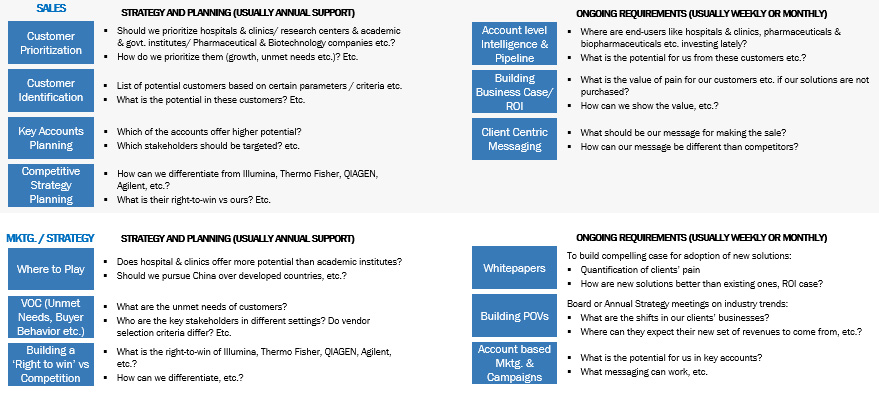 What is driving change
in your business
Product life cycles getting shorter.
Ecosystems getting converged.
Newer technologies and new use-cases disrupting.
New markets, new geographies, new clients, competition and partners.
Are changes only impacting you or your clients and their clients as well?
The trial will be a guided tour by our representative to help you discover the shift in revenue sources of your clients and clients' clients that will impact your revenue. This is your opportunity to unlock the research IP worth $100 million
REVENUE IMPACT STORY OF A LEADING HEALTHCARE ORGANIZATION ENTERING THE GENOMICS MARKET
REVENUE IMPACT STORY: A MULTINATIONAL CORPORATION AND A LEADER IN DIAGNOSTICS AND PHARMACEUTICAL MARKETS ACCELERATED MARKET CAPTURE BY 6-12 MONTHSIN GENOMICS MARKET WITH THE HELP OF MARKETSANDMARKETS
BUSINESS CHALLENGE
Client wanted to re-establish one of its lines of business and was looking at a detailed assessment, globally
Based on the study client wanted to either partner or acquire leading companies in this business

OTHER KEY REVENUE IMPACT STORIES
REVENUE IMPACT STORY: A LEADING PLAYER IN NGS MARKET IDENTIFIED A REVENUE OPPORTUNTITY OF>US$ 150 MILLION IN 4-5 YEARSIN NGS BIOINFORMATICS MARKET WITH THE HELP OF MARKETSANDMARKETS / USING MARKETSANDMARKETS' MARKET INTELLIGENCE CLOUD
RESEARCH STUDIES PUBLISHED
MarketsandMarkets RESEARCH FOCUSES ON HIGH GROWTH & NICHE MARKETS – such as AI IN GENOMICS, SPATIAL GENOMICS & TRANSCRIPTOMICS, LIQUID BIOPSY, SINGLE-CELL ANALYSIS AND RELATED MARKETS
MARKETSANDMARKETS' COVERAGE OF HIGH GROWTH NICHE MARKETS RELEVANT TO ADVANCED GENETIC SEQUENCING

INDICATIVE LIST OF OTHER PROJECTS EXECUTED FOR GENOMICS COMPANIES:
STUDY
NGS Library Prep, Target Enrichment, Sample Prep Automation & Bioinformatics Market Assessment
Market Assessment & End-user Perception Analysis Study for Flow Cytometry Reagents
LIMS Market Assessment & Competitive Landscape Study
IVD Competitive Intelligence Study
Lab Informatics Market Assessment
NGS Library Prep, Target Enrichment & Bioinformatics Market Assessment
Life Sciences research Platform Market Analysis
Agriculture and Animal Genomics Market Assessment
Insights on Library Prep Process – End user Analysis
Target Enrichment & Library Prep Market Analysis
Assessment of Private Clinical Laboratories
NGS Sequencing Services Market Assessment & Competitive Landscape
WE HAVE A COMPREHENSIVE UNDERSTANDING OF THE GENOMICS ECOSYSTEM THROUGH OUR PROPRIETARY PLATFORM 'KNOWLEDGESTORE'.
*Below diagram indicates MarketsandMarkets coverage on genomics value chain. KnowledgeStore provides strategic insights on each of the nodes present in this ecosystem through cloud based, highly interactive market intelligence platform.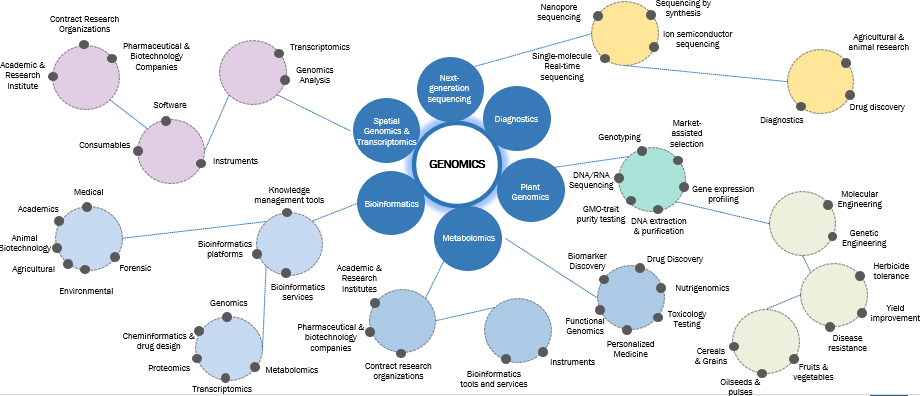 BELOW IS AN EXAMPLE OF NGS ECOSYSTEM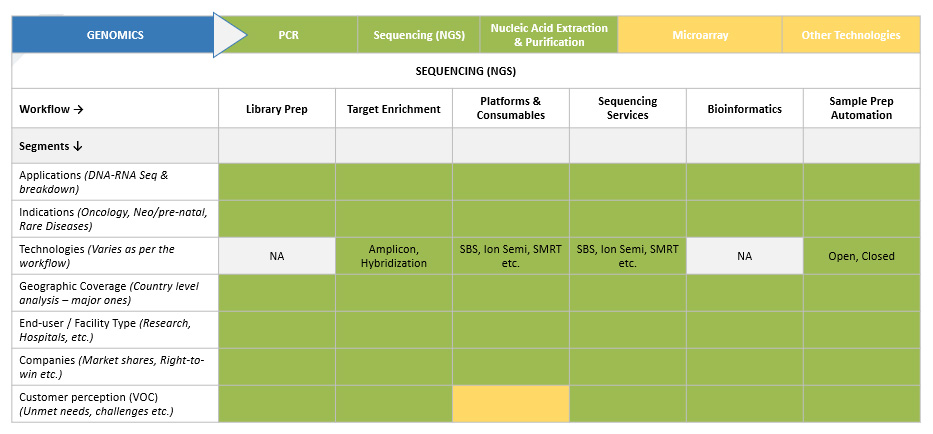 MarketsandMarkets'S UNIQUENESS IS THE ABILITY TO HAVE A CASCADED VIEW OF REVENUE SHIFT ACROSS THE VALUE CHAIN.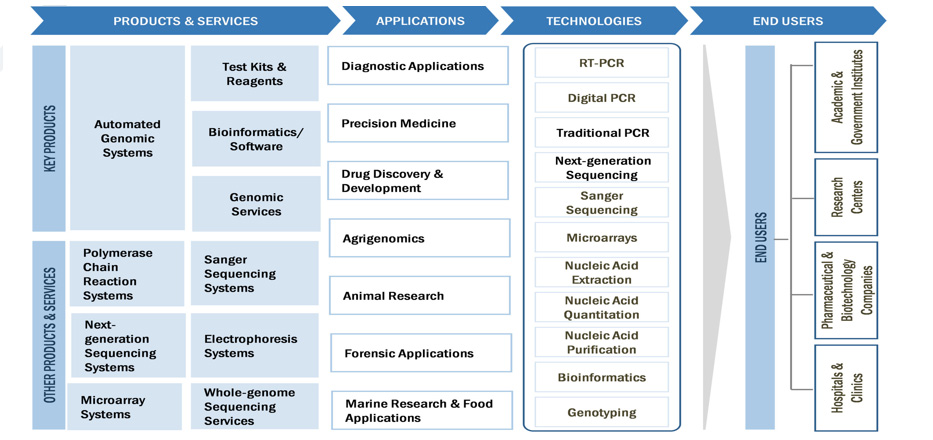 Find blind spots
impacting you and
your clients
Let our Analysts find blind spots in your revenue decisions because of inter-connected unknowns impacting your Clients, Clients' clients, Vendors, Vendors' vendors.
CLIENT TESTIMONIALS
GENOMICS COMPANIES

JENNIFER PRESTON
Global Market Intelligence & Strategy Director
---
Thermo Fisher CMD
---
https://www.thermofisher.com/in/en/home.html
MarketsandMarkets offers a unique combination of expertise and dedicated engagement model. The Analysts and Client Services team at MarketsandMarkets is extremely supportive and flexible, the analytical capabilities are commendable. The business insights were very detailed and aligned well with our expectations which we have been using to make strategic decisions. We were thoroughly impressed with their approach and continue to partner on revenue impact.
Judy Nolan
Strategic Market Research Consultant
---
ROCHE DIAGNOSTICS
---
Markets and Markets has conducted two studies that were instrumental in developing our market book for segments of a market where depth of information is not readily available. The understanding they provided set the baseline for a market we expect to grow substantially above the overall market in the next five years. Without this common ground, our efforts could not be focused to maximize our future growth. The biggest asset was their willingness to seek alternative sources, work with our internal knowledge and synthesize a full analysis that all of the relevant players could support