MarketsandMarkets hosted our inaugural European Customer Summit on November 12 & 13, 2018 in the heart of Amsterdam at the Tobacco Theater, one of the city's historic landmarks.
The event theme centered around our ongoing dialogue with our customers about the fact that emerging and disruptive technologies and opportunities dictate that the revenue mix of companies will constantly change. To gain competitive advantage, it is important to understand not only how market disruptions will impact a business, but also how they will impact its client's business and the client's customers as well. Our first annual European customer summit, following on the heels of our first USA Summit in Chicago in June 2018, explored challenges around growth initiatives related to these dynamics.
A key ingredient in the MarketsandMarktes ecosystem is the interactive dialogue on connected markets and revenue impact that our company facilitates. True to the term collaboration, rather
than overwhelm our esteemed audience with endless PowerPoint slides, our ConnecTED speakers were punchy and provocative and we also organized several panel discussions to encourage our clients roll up their sleeves and discuss and debate difficult, but relevant issues. The sessions drew from a mixture of both pragmatic and intellectual topics. Additionally, our participants downloaded Attendify, an interactive conference app that allowed them to respond to poll questions, the results of which were displayed at various points during the event, as well as chat and post pictures and impressions of the event. To support this overall interactive format, we strove to have a more exclusive event, capping the audience at 100 attendees. We owe heartfelt gratitude to our customers for their active participation, making our first European Summit a tremendous success.
Day 1: NOV. 12, 2018
---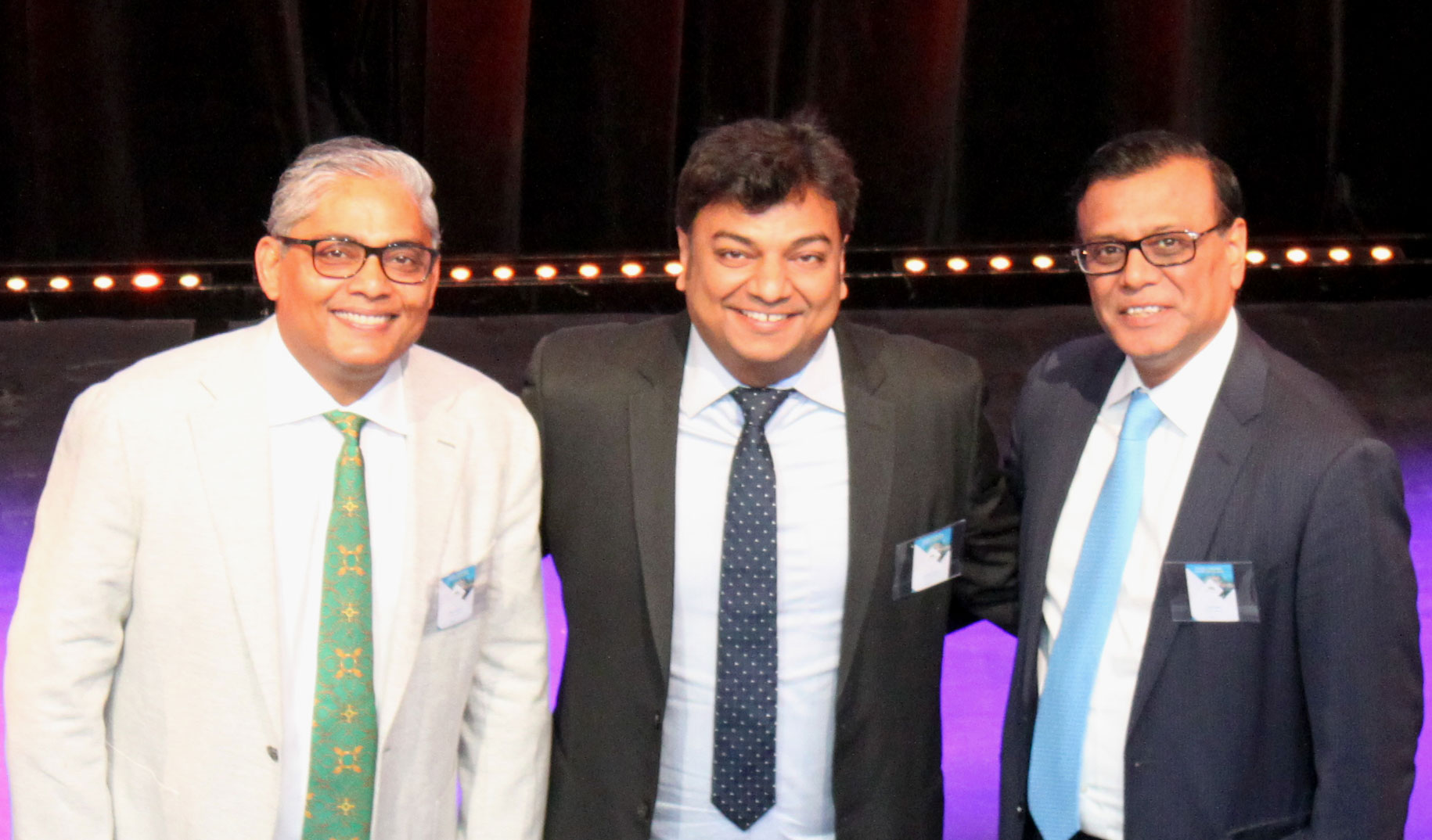 Lisa Whalen, Global Head of Marketing kicked off the event, welcoming the guests and introducing the CEO of MarketsandMarkets, Mr. Sandeep Sugla. Sandeep thanked everyone for attending the first European Customer Summit and set a tone of prioritization and scouting for the right and relevant information. He noted that our customers are experiencing firsthand the disruptions to their businesses caused by an ever-growing set of "unknown-unknowns" as revenues transition from current core areas of their businesses to yet undefined areas. Understanding where your revenues, your customers' revenues, and customers' customers' revenues and well as your vendors' and vendors' vendors' revenues are emerging from will be critical in building effective long-term growth strategies. Sandeep asked the audience to consider their un-met intelligence needs and how MarketsandMarkets can join the journey of insight alongside them. He assured the audience that the two days would be fun, enlightening, and informative.
ConnecTED Session 1 –

Innovation from Lab to Market

Peter Marcotullio, Vice President, Commercial Development at SRI International spoke about DARPA and how SRI is helping impact our lives on a daily basis by incubating technologies like GPS, SIRI, digital assistant and more. Peter spoke about the 1st generation surgical robot by J&J as well as co-developing the Motobot with Yamaha where artificial intelligence and autonomous operation combined to create continuous performance improvement through speed-tested experience. Newer innovations from simulated humans climbing walls to industrial solutions for Nike were showcased. The world is clearly rapidly changing and SRI spoke about the necessity to develop communities, build innovation and react skillfully to disruptive and fluctuating environments.
Discussion Session A –

New Revenue Mix (Known-Unknown and Unknown-Unknown)

Our panel on the first day discussed future revenue mix and setting goals and choosing the right partner in the face of known and unknown market forces. Will Polese, Vice President, Sales at MarketsandMarkets moderated the discussion around emerging trends and shifting revenues and how companies can assess disruptive technologies and their impacts on the ever-changing business environment and effectively place their bets on a future that rests on building a new based of revenues to supplement a shrinking core set.

Following the first panel discussion, Shelly Singh, our COO, was introduced. Shelly echoed the warm welcome to the audience and gave an overview of MarketsandMarkets' state-of-the-art Knowledge Store platform that serves up our research in a flexible, efficient manner for our clients seeking insights on emerging technologies and their implications on changing revenue mix. He then commenced the refreshment and networking break.
ConnecTED Session 2 –

Data, Insights and the AI Horizon – Building Intelligent, Data-Driven Ecosystems

Sridhar Sudarshan CTO at SparkCognition, formerly CTO for IBM Watson spoke about the AI horizon— building intelligent, data-driven ecosystems with a simple example of digital housing and how an eco-system is created to cater to customer needs all the way from pre-inspection to potentially include every imaginable household service that would address and accelerate a customer's experience. He said eventually any company could be an AI company and there may not be a single company in the future that is not in the digital space. Looking at data intelligently, managing it efficiently and building and understanding the correlations with the help of technology will take companies to the next level. Sridhar drove home the importance of ecosystems and accelerated technologies to evolve solutions for the audience to consider.
Gamifying the B2B Marketplace
MarketsandMarkets COO Shelly Singh and Chief Knowledge Officer (CKO) Rajat Kumar discussed gamification in the B2B market world and how connected opportunities would compete and defend against other competition. In increasingly complex ecosystems where changes traditionally far removed from an industry or market can now have rippling effects across various value chains simultaneously, successful players need to get ahead of emerging and potentially disruptive occurrences even if they don't seem to have an immediate or obvious impact.
The first day ended with a lively networking cocktail reception followed by a candlelight dinner featuring mouthwatering Dutch cuisine served in the historic ambience of the Tobacco Theater.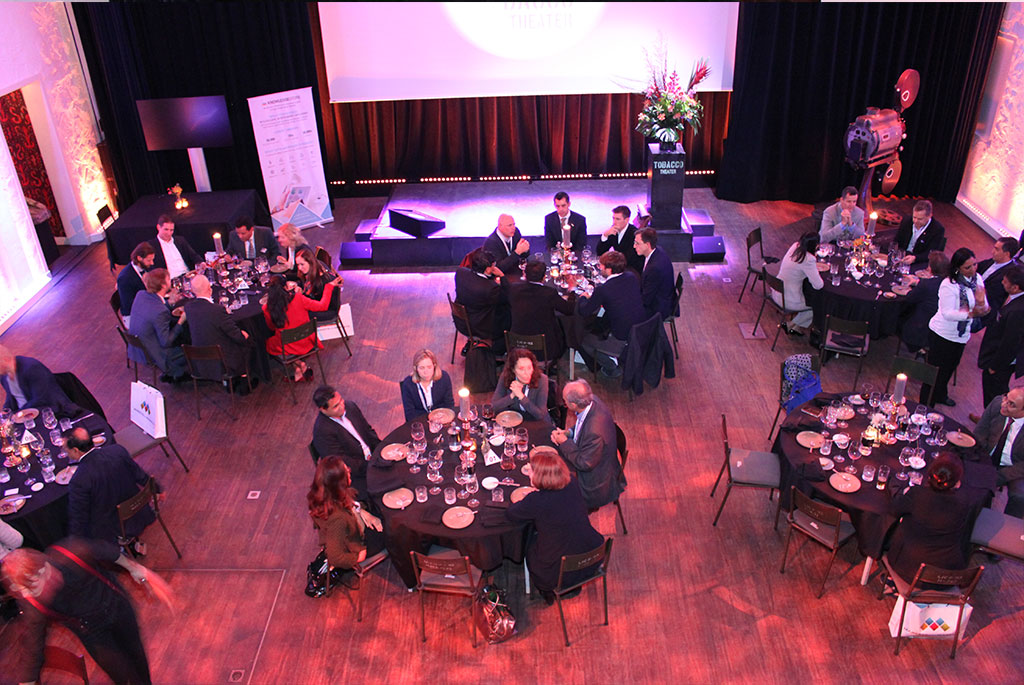 Day 2: NOV. 13, 2018
---
The second day of the European Summit started with networking over early morning breakfast at the Tobacco Theater. Guests were re-welcomed back to the venue and dove into another interactive day.
ConnecTED Session 3 –

Managed Detection & Response, the Key to Combatting Advanced Cyber Threats

Christian Prickaerts director MDR/MSS at Fox IT – International brought attention to digital forensics and incident responses, spotlighting the group of malicious actors that are evolving rapidly in cyberspace and stressing that it is even more important for organizations to keep pace and evolve continuously to deter security breaches in their organizations. Christian highlighted insightful examples of how data theft impacted businesses and how organizations are investing in keeping data secured.
Discussion Session D –

Getting Ahead of Greenfield Opportunities

Panel moderator Nish Acharya, CEO of Equal Innovation Consulting addressed how companies can get ahead of greenfield opportunities in unknown markets and uncertain futures with his panelists. It is no longer sufficient to be a fast follower in technology adoption and application. All sizes of companies must learn to be flexible and agile in a constant search for new opportunities. Different examples in the energy sector and automotive and healthcare were discussed and it was stressed how important it is for leadership teams to come together and speak about futuristic ecosystems and how to evolve with potential scenarios. The panel ended with a pondering of how DaVinci, who is known as having "unquenchable curiosity" and "feverishly inventive imagination", could look at a future 100 to 500 years from his time and in light of this, now is our generation thinking on those lines? The panel closed with that provocative food for thought.
ConnecTED Session 4 –

Let's Make it Anisotropic and Active – A Future Based on Converging Technologies to Go Beyond Inert Materials

Yannick Willemin, Head Futurist @ SGL Group spoke about carbon in our lives and how SGL Group is working with different industries and focusing on converged technologies to continuously drive innovation. He discussed how different tailor-made solutions for customers are necessary and how materials are impacting emerging unknown opportunities in various markets. He stressed the fact that collaboration is a necessary part of innovation in continuously fast-changing and complex environments.
Discussion Session C –

Are You Asking the Right Questions?

Vijay Khera, Global Head, Client Services at MarketsandMarkets moderated the last panel on the topic of ensuring problems are well defined and asking the right questions. Panelists relayed that the difference between a successful company and others is the ecosystem that they have created in choosing the right partners and relying on external inputs to build value where it can enhance internal knowledge and remove traditional filters. Different approaches in reacting to innovative environments across various industries like supply chain and healthcare were showcased. One of the panelists quoted that MarketsandMarkets is one of their external partners who is providing that value in their eco system and helping with their customers and customers -customers' business impact. The panel concluded with why it is important to set a goal first and then choose the right partners around to cover the known and unknown market.
ConnecTED Session 5 –

Medtech and the Internet of Medical Things (IoMT)

The last ConnecTed Talk was delivered by a duo of Deloitte research analysts (Amen Sanghera and Matthew Thaxter) who spoke about Medtech and the Internet of Medical Things (IoMT). They referred to Marketsandmarkets insights that were leveraged as part of their research process that helped them help their customers navigate the new value-based paradigms in healthcare that connected medical devices contribute to. They discussed how their research insights are solving the evolving needs of their customers as they strive to successfully navigate digital transformation.

Toward the end of the event, Shelly announced two strategic partnerships between MarketsandMarkets and two key organizations in attendance and noted his excitement to embark on a multi-year collaborative journey with each organization. Shelly closed the event by showing a video called "Burn the Boats" that encourages everyone to go forward with a passion in every quest that lies ahead. Shelly thanked the audience for their active participation and expressed MarketsandMarkets' sincere honor to host everyone at the event. The event closed with a networking lunch that lasted well into the afternoon.