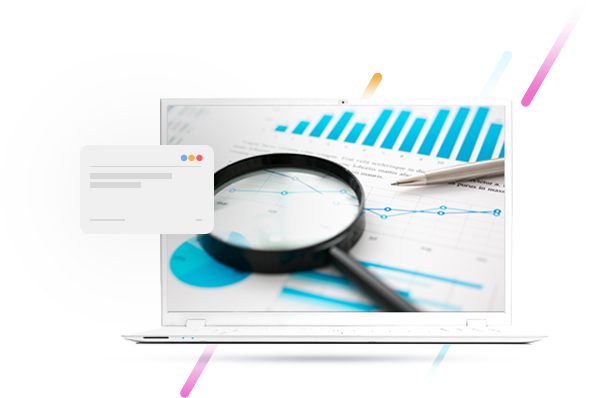 MarketsandMarkets Knowledge Service Architecture
Through the years of researching niche B2B markets, MarketsandMarkets has created a unique architecture of research services that drives continuous value for every customer facing persona with an organization. The foundational stack comprises of vital building blocks which are instrumental in providing the required knowledge solution that translates into measurable outcomes. Our flexible customer engagement model allows us to interchangeably use these building blocks in variety of ways such that the outcome evolves with the frequently changing dynamics of your business.
Clients /Users

CXO
Increase market standing

Marketing
Improved MQL to SQL conversion

Strategy
Revenue growth & target achievement

Sales
Bigger pipeline, 20% higher conversion

Innovation
Better funnel management

BU Head
Increased share of voice
Growth Programs
TAM Expansion
GTM Strategy to Execution
Market Share Gain
Account Enablement
Thought Leadership Based Demand Generation
Consulting and Advisory Services
Industry Trends
Competitive Insights
Account Insights
Deal level insights
Where to play?
TAM & Prospecting
Value Differentiation
MicroQuadrants
Unique Proposition
Business Cases
Strategic Communication
Account Triggers
Battle Cards
Thought Leadership
Campaign Audit
Customer Analysis
Right to Win Strategy
Marketing Collaterals
White Paper
Growth Funnel
Innovation Funnel
Knowledge Service Subscription

3D Printing | Artificial Intelligence | Big Data & Analytics | Blockchain | Connectivity | IOT Digitalization | Nano Technologies | Robotics | Smart Infrastructure | Smart Manufacturing | Wearables

Aerospace & Defense | Agriculture | Automotive & Transportation | Chemicals & Materials | Energy & Power | Food & Beverage | Healthcare | ICT | Packaging, Construction, Mining & Gases | Semiconductor & Electronics
30,000+

high growth use cases

600+

full-time research analysts

10,000+

customer network

85,000+

company profiles

Dedicated Customer

success team

100K+

primary respondents' network
Global

Expert

panel

Strategic

Partnerships (SRI, Oxentia)
Knowledge Services Subscription
MarketsandMarkets Knowledge Service subscription grants access to premium syndicate market research content comprising of 30,000+ high-growth use cases across 8+ industry verticals through our Market Intelligence Cloud - KnowledgeStore™. It is accompanied by the inputs of 600+ in-house research analysts, supported by a wide global network of 100,000+ industry experts.
Contact Us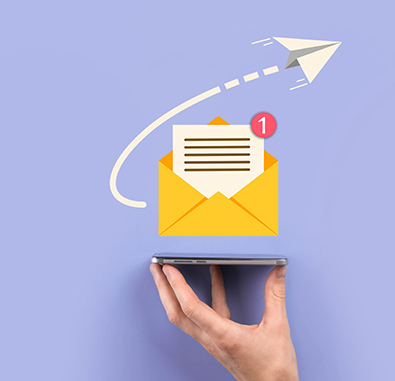 Our industry coverage spans 8 key B2B industries and 6,000+ micro-markets, tracked and covered through our team of over 600 analysts and consultants

Megatrends
3D Printing, Artificial Intelligence, Big Data & Analytics, Connectivity, Internet of Things, Nano technologies, Robotics, Smart Infrastructure, Wearable, Smart Manufacturing, Digitalization

Aerospace & Defense
Unmanned Systems, CNS systems, Electronic Warfare, Simulation & Training, Airport Systems, Aviation, Defense Platforms & Systems, Marine

Automotive & Transportation
Connected Car, Driving Support & Security, Electric/Hybrid Vehicles, Telematics & Infotainment, Semi-autonomous & Autonomous Vehicles, Automotive Materials, Logistics & Transportation, Electronics & Electricals

Chemicals & Materials
Green Bio-Chemicals, Renewable Energy Material, Water Purification, Fibers & Composites, Resins & Polymers, Paints & Coatings, Adhesives & Sealants, Ceramics & Glass, Membranes, Yarn, Fabric & Textile

Food & Agriculture
Agricultural Biologicals, Agrochemicals, Farm Equipment & Irrigation, Feed & Animal Nutrition, Precision Agriculture, Testing & Services, Seeds & Others, Convenience & Frozen Food, Food Ingredients, Food Processing & Equipment

Energy & Power
Clean & Renewable Energy, Drilling Equipment & Services, Well Intervention, Offshore Oil & Gas, High Voltage Products & Systems, Pumps, Motors & Control Devices, Power Generation, Transmission & Distribution

Healthcare
Advanced Genetic Sequencing, Analytical & Scientific Instrumentation, Animal Health, Bio-Production, Cardiovascular Devices, Healthcare IT, Diagnostic Imaging, Healthcare Analytics, In-vitro Diagnostics

Information & Communication Technology
Cloud Computing, Analytics, Mobility, Network security, Endpoint security, Cyber security, Public Safety, Software Defined Anything, Data Center Networking

Semiconductor & Electronics
Industrial Automation, Augmented/Virtual Reality, Drones & Robotics, Security & Surveillance, Testing, Inspection & Certification, Communication & Connectivity Technologies, Display, Battery & Wireless Charging, Sensors & Controls
Previous
Next

Knowledge Services Subscription Model:
Journey From Creation To Consumption To Operationalize Insight

Consulting and Advisory Services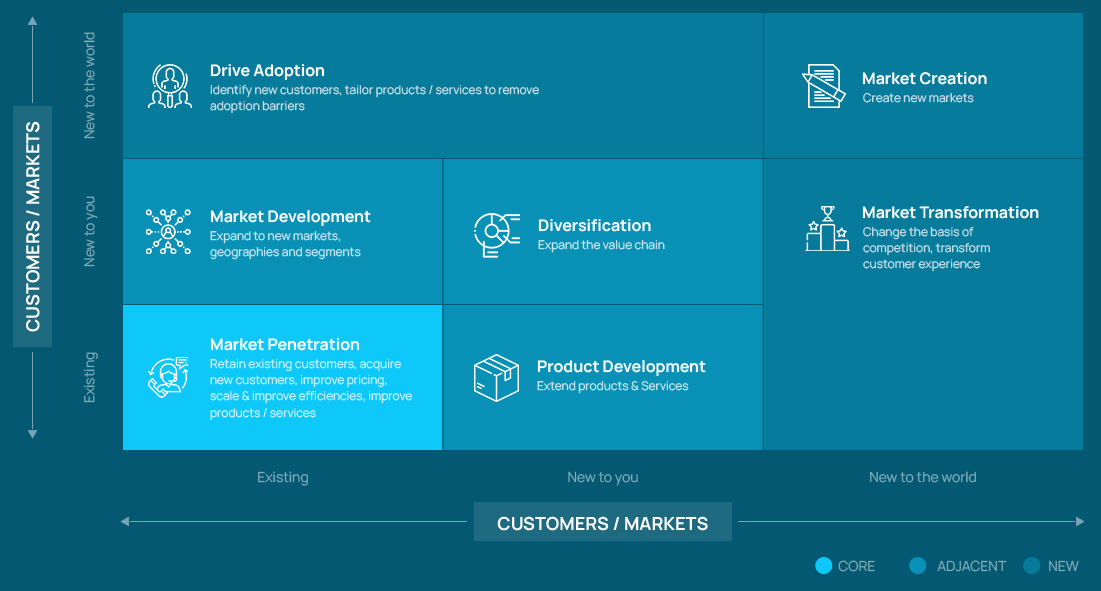 Consulting and Advisory Service Portfolio
Strategy
Growth Type
Solutions
Customer Segments
Framework
Specific Use Cases
Common Use Cases
Revenue Growth
Organic Growth
Your Existing Solutions
Your Existing Customer Segments
Increase Market Share

Strengthen existing market presence
Country / region growth strategy
Competitive differentiation strategy
Key account planning
Customer perception / VoC
Portfolio optimization
Category expansion strategy
Exit strategy

Opportunity prioritisation
Assistance with realizing RoI / NPV modeling
Promotional Projects
Bottom-up assessment of sales pipeline
Account plan / customer dossiers
Pricing Strategy
Distribution strategy
Supply chain strategy
Revenue forecasting
Detailed market sizing
Whitepaper / collateral / infographic for marketin

'New to You' Customer Segments
Your Existing Customer Segments

Enter a new geography
Enter a new end industry
Use case prioritiation
Capacity expansion planning
Price benchmarking
Product benchmarking

'New to the World' Customer Segments
Drive solution adoption and Identify new customer segments

Planning for increased TAM
Customer segmentation
Need-gap analysis
Regulatory analysis
Market positioning strategy

'New to You' Solutions
Your Existing Customer Segments
Extend solution portfolio

Enter a new business
Supplier identification and strategy
Supplier selection criteria analysis
Product differentiation strategy
Customer prioritization

'New to You' Customer Segments
Expand value chain

Enter a new end industry
Channel strategy
Product benchmarking
Segment prioritization

'New to the World' Customer Segments
Drive solution adoption and Identify new customer segments

Identify top markets for new solution
Identify top customers for new solution
TAM analysis

'New to the World' Solutions
Your Existing Customer Segments
Market transformation

R&D team support
Technology Scouting
Substitution potential analysis

'New to You' Customer Segments
Market transformation

Product development support
Substitution potential analysis

'New to the World' Customer Segments

Create new market

Product adoption roadmap
TAM analysis

Inorganic Growth
Takeover / Acquisition

Acquisition strategy
Strategic fitment analysis
Backward integration study

Joint Venture
Strategic Alliance / Partnership
Merger
Growth Programs
Service Offerings
Catalog

| | | | |
| --- | --- | --- | --- |
| Opportunity Prioritization (Attractiveness VS Right To Win) | New Market Entry (Geographies, Customers, Technology, End Use Case/Industry) | Competitive Analysis & Right to Win | Voice Of Customers (Unmet Needs) |

| | | | | | |
| --- | --- | --- | --- | --- | --- |
| Customer Identification & Prioritization | Voice Of Customer & Refine Value Proposition | Competitive Anlysis (Right to Win) | Partner Identification & Prioritization | Pricing Strategy/Commercial Model | M&A or Inorganic Growth |

| | | |
| --- | --- | --- |
| In-depth Competitive Insights & Quarterly Updates | Voice Of Customer: Perception Of Client Vs Competitors | Positioning And Differentiation Via 360 Quadrants |

| | | | |
| --- | --- | --- | --- |
| Account Iq - Executive Conversation And Demand Enablement | Account Nudges (Connect IQ) | Buying Centre Expansion : Unmet Needs and Share of Wallet | Value Prop and Right to Win V/S Competitior |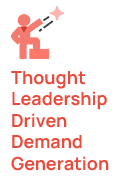 | | | | | |
| --- | --- | --- | --- | --- |
| Thought Leadership Content For Campaigns (Whitepapers, Films) | Events/Roadshows | Account Based Marketing | Sales Play/Sales Priority And Localisation | Positioning And Differentiation Via 360 Quadrants |