One stop solution for all Market Research & Consulting needs
In the decade of the 2020's the B2B world will see $25 trillion worth of disruptive revenue shifts. Organizations globally are navigating both the opportunities and risks that are consequent....

MarketsandMarkets™ is a revenue impact and advisory firm, providing quantified B2B research to over 10,000 clients worldwide. Built on the 'GIVE Growth' principle, we work with several Forbes Global 2000 B2B companies - helping them stay relevant in a disruptive ecosystem - by providing actionable insights on disruptive trends and identifying blind spots, assessing competitive landscape in real-time, and analyzing how these trends are impacting not only customers but also their customers as well. Our insights and strategies are molded by our industry experts, cutting-edge AI-powered Market Intelligence Cloud, and years of research.

Over 850 full-time analysts at MarketsandMarkets™ follow the 'Growth Engagement Model' to enable proactive collaboration with clients, identify new sources of incremental revenues, provide revenue planning, and first-mover advantage regarding innovations and disruptions through early market research.
What sets us apart?
Most granular market segmentation in the industry
In-depth analysis of patents and profiles of key market players providing a competitive landscape
Market data for segments such as technologies, services & applications across geographies
High level analysis of major market segments and identification of opportunities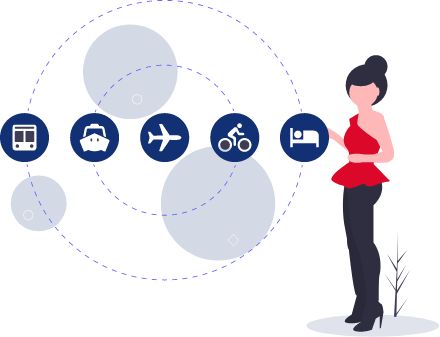 Know how your client's and their clients' revenue mix is changing...
Our Delivery Model
Syndicated Research Services: We provide quantified B2B research on 30,000 high growth emerging opportunities/threats
Consulting Assignments: Pre-execution, execution & post-execution engagement models enable us to better meet client expectations
Sponsored Research Studies: Allow us to deliver intelligence as per client requirements
Our Services
See how revenue mix in your industry is impacting your client and your client's clients revenue
SYNDICATE RESEARCH
Multi-client Market Intelligence Reports
Market Estimates & Forecasts
Opportunity Analysis
Entry Strategies
Market Positioning
Competitive Landscape and Positioning
Product Positioning
Market Assessment & Feasibility Studies
Management Executive Summaries
ADVISORY & CONSULTING
Our team of industry experts evaluate strategic options, shape successful action plans & help companies make critical bottom-line decisions. Our huge market intelligence repository and industry experts together puts us in a position to grow alongside our clients.
RESEARCH PROCESS OUTSOURCING
Primary Research
Secondary Research
Company Profiles
Competitive Intelligence & Reporting.
Dedicated Research Analysts
Benchmarking Studies
Syndicated Research with CATI and CAWI aided facilities, Survey design, Data
collection, Data processing and analysis, Survey programming. The survey includes
Concept testing, Customer satisfaction, Corporate image/perception,Subscriber
surveys, Panel recruitment etc.
CONTENT MANAGEMENT
Company Profiles
Database Updates
Industry Abstracts
Company Listings
Economic Monitors
Investment Research
Industry Monitors
Intellectual Property Research
Mergers & Acquisition (M&A) target
Delivery Model
See how revenue mix in your industry is impacting your client and your client's clients revenue
Here's how we can help you...
Research coverage can be a wide range in varied or niche categories in the published data or custom-made as per client's projects
Assess New Product Development from inception to launch
Optimize investments in established brands and recommend new approaches in global territories
Evaluate technology partnerships between companies, study changing global technologies, regulations and markets
Identify and interpret trends in Consumer and Supply Chain dynamics. Recommend successful Marketing, Sales and promotional strategies
Discover potential in new geographical markets and analyze how to successfully expand into them
Analyze the Challenges, Opportunities, Market structures, Drivers and Competitive Landscape
Our Expertise
Compelling Business cases
Market size Estimations
Company & Market Best Practices
Entry or Go-To-Market strategies
Market Dynamics, Positioning and Segmentations
Competitive Landscaping and Benchmarking
Opportunity Analysis
Economic Forecasting
Industry-specific Technology solutions
Roadmap Analysis
Benchmarking key buying criteria/ unmet needs of B2B clients
In-depth benchmarking of vendor offerings
Creating a strong visibility of your brand among your B2B clients - Sponsor a white paper
Primary Interviews
Our Global Reach