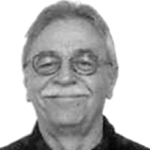 Carl Schmidt
Global Vice President - Healthcare
Carl is the Global Vice President for Healthcare domain of MarketsandMarkets. He has more than 30 year of experience in Global and US commercialization, new product planning, portfolio management, competitive intelligence, market research, marketing, new product assessments, market and business assessments, forecasting, market access and strategic planning for bio-pharmaceutical, medical devices, diagnostics and biotechnology companies.
He was associated with Zitter Health Insights, Gelita Health, Takeda Pharmaceuticals, G. D Searle & Company, Genderm Pharmaceuticals, Beecham Laboratories, Owen Laboratories, Westwood Pharmaceuticals prior to MarketsandMarkets.
He is B.S., Political Science, University of Tulsa.
How can we help you?
To discuss how our team can help you and your business achieve true results,
Get in touch with us