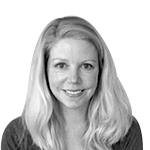 Catherine Campbell
Principal Advisor - Food & Agriculture
Catherine is the Principal Advisor for Food, Beverage and Agriculture domain of MarketsandMarkets. She has over 20 years of experience in market research, business strategy, analysis, and client management for Fortune 500 companies.
With a background in environmental management and sustainability strategy. She guides clients in accessing opportunities that minimize environmental impact, enhancing organizational reputation, and advance bottom line profit opportunities.
Catherine holds a BA from Emory University in International studies, a MA from American University in International Communications, and a MEM (Master of Environmental Management) in Economics and Policy from Duke University.
How can we help you?
To discuss how our team can help you and your business achieve true results,
Get in touch with us