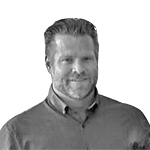 Chris Adair
Principal Advisor - Chemicals & Materials
Chris is the Principal Advisor for Chemicals & Materials domain of MarketsandMarkets. He has 17+ years of experience in the chemical industry in a variety of markets including mining, timber products, specialties, commodities, and pharmaceuticals.
Impact player brought in on a multitude of projects by related leadership teams to positively affect business growth and/or conduct market assessments and viability. Business and account management where technical expertise and strategic business acumen are critical. Known for innovative thinking and problem solving in dynamic environments with aggressive time-lines. Equally effective at identifying opportunities, refining company focus, and providing tactical business solutions.
How can we help you?
To discuss how our team can help you and your business achieve true results,
Get in touch with us