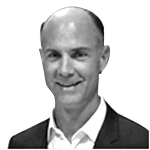 Daniel Holmes
Senior Vice President, North America
Daniel is the Senior Vice President of MarketsandMarkets. He is a senior sales leader with a proven track record in generating double digit revenue growth year-on-year. With over 18 years of experience, and 14 years in Gartner.
Daniel managed a $130 million line of business that included IT advisory services, executive programs, measurements and management consulting. He oversaw offices spread across US and Canada and led one of the largest regions in Gartner's growth from $800 million to over $2 billion in revenue. As a Managing Vice President, Daniel was instrumental in growing Gartner's regional revenue from $60 million to $130 million.
How can we help you?
To discuss how our team can help you and your business achieve true results,
Get in touch with us