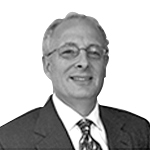 Jeff Krukin
Principal Advisor - Aerospace & Defense
Jeff is the Principal Advisor for Aerospace & Defense domain of MarketsandMarkets. He possesses a 25+ year verifiable record of leadership, creating opportunities where none existed and helping Sales personnel identify and close new business. He will be critical in helping us build the North American business.
Jeff Krukin's dual-track career, Aerospace & Defense and Information Technology, began in the 1980s when he was a Systems Engineer with IBM; his customers were NASA's Johnson Space Center and several aerospace contractors. Prior to joining MarketsandMarkets he was the first Business Development Manager at TriMech, a manufacturing industry reseller focused on industrial 3D printing and 3D CAD engineering software.
In-between the above roles, his fascination with space exploration, development and settlement eventually led to ten years of entrepreneurial adventures and three years as Executive Director of the Space Frontier Foundation. During his tenure as Chairman of ProSpace, he oversaw efforts leading to the passage of the Commercial Space Launch Amendments Act of 2004 by the US Congress. More recently, Jeff has been co-manager of commercial space industry business plan competitions and director of entrepreneur boot camps, Managing Partner at Exodus Consulting Group, and co-founder of two failed startups (many lessons there!).
As an independent A&D consultant, speaker and writer, he provided sales, marketing, communications and business planning services to NASA, Caterpillar, Blue Force Technologies, Strategy Analytics, North Carolina State University, SpaceWorks Engineering, the North Carolina Aerospace Alliance, Zero Gravity Solutions, Inc., the State of North Carolina, and others.
He has been a frequent conference organizer and speaker in the United States, Europe, Canada, Australia, Singapore and Hong Kong, and has been interviewed for newspapers, magazines, radio and television.
Jeff is a published author since 1979, and recently wrote the second edition of his industry primer, NewSpace Nation: America's Emerging Entrepreneurial Space Industry. He was the lead author of The Aero/Space Economy in North Carolina: A Preliminary Assessment of Current Performance and Future Prospects, and a key contributor to North Carolina's Strategic Plan for Workforce Development in the Aviation and Aerospace Industries. He has written numerous articles, Op-Eds and white papers, as well as book chapters.
Jeff received Master's Degree from the University of Houston -Clear Lake.
How can we help you?
To discuss how our team can help you and your business achieve true results,
Get in touch with us