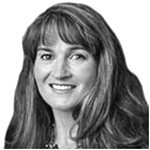 Lisa Whalen
Global Vice President - Automotive
Lisa is the Global Vice President of MarketsandMarkets. Her career began working for 4 years at J.D. Power & Associates in charge of the Global Automotive Analytics Practice, followed by over 12 years as a Director at General Motors in various capacities including sales operations, product planning, and market research. Lived 4 years abroad working for General Motors in Shanghai and Frankfurt, Germany. Most recently came from 4+ years at Frost & Sullivan's Americas Region as VP and Business Unit Leader for Automotive.
Bachelor's Degree in Economics at Michigan State University followed by a Master's Degree in Public Policy and Applied Economics at the University of Michigan.
How can we help you?
To discuss how our team can help you and your business achieve true results,
Get in touch with us