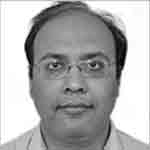 Rajat Kumar
Chief Knowledge Officer
Rajat manages the India based syndicated research team of MarketsandMarkets. He brings over 10 years of experience in establishing, managing, and growing the research & analysis teams. An astute strategic planner and operations leader, he has been recognized by the top leadership for valuable contribution in engaging large accounts on many occasions throughout his career.
Prior to joining MarketsandMarkets, Rajat worked with GlobalData Research Center for nearly 8 years. He led a team of 100+ analysts and was instrumental in developing & successfully commercializing their oil & gas subscription product. He worked with all major companies across the oil & gas value chain including oil & gas supermajors, national oil companies, independents, oil & gas service companies and professional services companies. Rajat has also worked with the European Energy team of Frost & Sullivan, specializing in the distributed generation technologies such as renewables, fuels cells and power rentals.
Rajat holds a Post Graduate Diploma in Management from XIM Bhubaneswar with a specialization in Finance & Strategy.
How can we help you?
To discuss how our team can help you and your business achieve true results,
Get in touch with us
COVID 19
MarketsandMarkets Strategic Insights
BEATING THE PANDEMIC'S EFFECT ON YOUR REVENUES
Know More