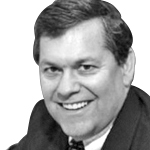 Terry Moore
Principal Advisor - Information & Communication Technology
Terry is the Principal Advisor for ICT domain of MarketsandMarkets in USA. He has over 34 years of experience in Business Leadership and Management in ICT industry.
Before this assignment, he worked with IBM, Pilot Flying J, Garter Inc., Intuit Corporation, and BearingPoint at various capacities.
He is very knowledgeable, professional executive with great client relationship skills and abilities. His skills and knowledge range from business strategy, governance and execution to organizational design, management, professional motivation and the application of technology to create business value.
How can we help you?
To discuss how our team can help you and your business achieve true results,
Get in touch with us