Global Albumin Marke
Global Albumin Market, by Product (Human Serum Albumin, Bovine Albumin, Recombinant Serum Albumin) by Application (Therapeutic, Drug Delivery, Culture Media, Vaccine Ingredient) by Region - Forecast to 2022
Report Code: UC 1804
Nov, 2023, by marketsandmarkets.com
The global albumin market is projected to grow at a CAGR of around 6% during the forecast period (2017-2022). Factors such as the high demand of albumin in R&D activities, rising non-therapeutic application of albumin, development of plant based albumin, rising production of immunoglobulins, and rise in plasma collection are driving the market. However, the stringent regulations, limited reimbursement, and irrational uses and adverse effects associated with albumin are the factors restraining the growth of this market. The rapid growth in the developing countries across Asia Pacific and expanding application of the albumin is expected to provide revenue generation opportunities to albumin market players.
The market is segmented based on type, application, and region. Based on type, the market is segmented into human serum albumin, bovine serum albumin, and recombinant albumin. Global albumin market, on the basis of applications, is segmented into therapeutics, vaccine ingredient, drug delivery, and culture media ingredient. This report also provides market information across major regional segments, namely, North America, Europe, Asia-Pacific, Latin America, and the Middle East & Africa. Asia-Pacific is the fastest growing market for albumin. In China, Japan, Korea, and India, there is an increasing focus on enhancing diagnosis, prophylactic treatment, and medical research. Owing to these factors, these countries showcase great growth potential for the albumin market. China has been instrumental in Asia's growth in the recent past, and will continue to be a major driver for this market. Moreover, the maturity of western markets and the lingering effects of the economic downturn in Europe have attracted many albumin manufacturers to the Asia-Pacific region. Owing to the larger population of the Asia-Pacific region, it offers lucrative potential for the expansion and adoption of various healthcare treatments, including albumin products.
The market is consolidated at the top. Small market players operating at regional and local levels are challenging the market shares of leading players. In order to maintain their market shares, leading players are continuously signing contracts of agreements, collaborations, and partnerships. Increasing competition in this market is expected to drive innovation, thereby helping the industry to overcome the existing challenge of pricing pressure faced by the prominent players in the market. Octapharma AG (Switzerland), CSL Behring LLC (U.S.), Baxter International, Inc. (U.S.), HiMedia Laboratories (India), MedxBio Pte. Ltd. (Singapore), Novozymes A/S. (Denmark), Mitsubishi Tanabe Pharma (Japan), Sigma-Aldrich Corporation (U.S.), China Biologic Products Inc. (China), and Thermo Fisher Scientific (U.S.) are some of the major companies operating in the global market for albumin.
Target Audience
Albumin product manufacturers
Pharmaceutical and biotechnology companies
Hospitals and clinics
Market research and consulting firms
Academic institutions
Venture capitalists and investors
Get online access to the report on the World's First Market Intelligence Cloud
Easy to Download Historical Data & Forecast Numbers
Company Analysis Dashboard for high growth potential opportunities
Research Analyst Access for customization & queries
Competitor Analysis with Interactive dashboard
Latest News, Updates & Trend analysis
Request Sample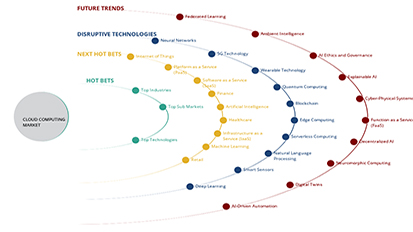 Click on image to enlarge
Scope of the Report
Albumin is a highly water soluble protein with low molecular weight, used to treat various diseases including hypovolemia, shock, surgical blood loss, burns, trauma, acute respiratory distress syndrome, hemorrhage, acute liver failure, hypoalbuminemia, and chronic liver disease. It is also used in medical treatments such as cardiopulmonary bypass, hemodialysis, and resuscitation. Report covers the global albumin market size from 2015 to 2022.
Global Albumin Market
This research report categorizes the albumin market into the following segments and subsegments:
Global Albumin Market, by Type

Human Serum Albumin
Bovine Serum Albumin
Recombinant Albumin

Global Albumin Market, by Application

Drug Delivery
Therapeutics
Culture Media Ingredient
Vaccine Ingredient
Others

Global Albumin Market, by Region

North America
Europe
Asia-Pacific
Latin America
Middle East & Africa
Available Customizations
With the given market data, MarketsandMarkets offers customizations as per the company's specific needs. The following customization options are available for the report:
Product Analysis

Product matrix which gives a detailed comparison of the product portfolios of the top companies

Geographic Analysis

Further breakdown of the regional markets at country level

Company Information

Detailed analysis and profiling of additional market players (Up to 5)
Table of Contents
1 Introduction
1.1 Objectives of the Study
1.2 Market Definition
1.3 Market Scope
1.4 Markets Covered
1.5 Years Considered for the Study
1.6 Currency
1.7 Limitations
1.8 Stakeholders
2 Research Methodology
2.1 Research Approach
2.2 Market Size Estimation
2.2.1 Secondary Sources
2.2.1.1 Key Data From Secondary Sources
2.2.2 Primary Sources
2.2.2.1 Key Data From Primary Sources
2.2.2.2 Key Industry Insights
2.3 Market Breakdown and Data Triangulation
2.4 Market Share Estimation
2.5 Assumptions for the Study
3 Executive Summary
4 Premium Insights
5 Industry Insights
6 Market Overview
6.1 Introduction
6.2 Drivers
6.2.1 High Demand for Albumin in R&D Activities
6.2.2 Rise in Non-Therapeutic Application of Albumin
6.2.3 Technological Development
6.2.4 Rising Production of Immunoglobulins
6.2.5 Rising Plasma Collection
6.3 Restraints
6.3.1 Irrational Uses and Adverse Reactions Associated With Albumin
6.3.2 Limited Reimbursement
6.3.4 Stringent Regulations
6.4 Opportunities
6.4.1 Expanding Applications of Albumin
6.4.2 Focus on Emerging Regions to Provide Immense Potential
6.5 Challenges
6.5.1 Pricing Pressure Faced By Prominent Player in the Market
6.5.2 High Competition From Substitute Products
7 Global Albumin Market, By Type
7.1 Introduction
7.2 Human Serum Albumin
7.3 Bovine Serum Albumin
7.4 Recombinant Albumin
8 Global Albumin Market, By Application
8.1 Introduction
8.2 Drug Delivery
8.3 Therapeutics
8.4 Culture Media
8.5 Vaccine Ingredient
8.6 Others
9 Global Albumin Market, By Region/Country
9.1 Introduction
9.2 North America
9.3 Europe
9.4 Asia-Pacific
9.5 Latin America
9.6 Middle East & Africa
10 Competitive Landscape
10.1 Overview
10.2 Market Share Analysis
10.3 Competitive Situation and Trends
10.3.1 Product Launches
10.3.2 Collaborations, Agreements, & Partnerships
10.3.3 Mergers & Acquisitions
10.3.4 Expansions
11 Company Profiles*
(Business Overview, Financials, Products Offered, Recent Developments, and MnM View)
11.1 CSL Behring LLC
11.2 Grifols S.A.
11.3 Baxalata Incorporated
11.4 Octapharma AG
11.5 Sigma-Aldrich Corporation
11.6 Biotest AG
11.7 Mitsubishi Tanabe Pharma
11.8 Novozymes A/S
11.10 Amgen
11.11 Celgene
11.12 Baxter International, Inc.
11.13 China Biologic Products, Inc.
12 Appendix
12.1 Insights of Industry Experts
12.2 Discussion Guide
12.3 Knowledge Store: Marketsandmarkets' Subscription Portal
12.4 Introducing RT: Real-Time Market Intelligence
12.5 Available Customizations
12.6 Related Reports

Note:
Top 10 Market Players Would Be Profiled in This Study
The List of Companies Mentioned Above is Indicative Only and Might Change During the Course of the Study
Details on Key Financials and Growth Strategy Might Not Be Captured in Case of Unlisted Companies
MnM View Will Be Provided for Five Companies Only
Request for detailed methodology, assumptions & how numbers were triangulated.