Anti-Venom Market
Anti-Venom Market by Type (Monovalent, Polyvalent), Reptile type (Snake, Spider, Scorpion), and Mode of Action (Cytotoxic, Neurotoxic, Cardiotoxic) - Analysis & Global Forecast to 2021
Report Code: UC 1680
Jan, 2024, by marketsandmarkets.com
Anti-venom (or antivenin or antivenene) is a biological product used in the treatment of venomous bites or stings. Treatment with specific anti-venoms is considered the only cure for the venomous bite. Various reptile bites that require the anti-venom vaccine include snakes, scorpions, and spiders, among others. Snake anti-venoms are the widely used anti-venoms. Snakebite has recently been declared a global public health emergency. As per the WHO estimates, 5 Million people are bitten each year with up to 2.5 Million envenomings. In addition, at least 100 000 people die as a result of snake bites each year, and around three times as many amputations and other permanent disabilities are caused by snakebites annually.
The anti-venom market in developed countries is declining due to the decreased mortality from snakebites in these regions. However, snakebite is a recognized medical emergency in developing countries where majority of people are people living in rural communities, with children and agricultural workers most at risk. Estimates show that snakebites occur most in South and Southeast Asia, in Sub-Saharan Africa, and Latin America. The declining anti-venom availability and rising mortality due to snake bites in the developing countries is pushing the demand for anti-venoms in areas like Africa, Asia, and Latin America. However, some of the factors that are restraining the market include:
Inadequate investment by governments and non-government organisations;
High manufacturing costs and inefficient production processes;
Inconsistent quality standards; and
Inappropriate clinical application.
Various measures required to provide stimulus to the market include:
Financial stimulus to identify and develop dependable sources of high-grade anti-venoms,
Support current and emerging manufacturers, and
Capitalise on existing unutilized production capacity.
Investing to ensure a consistent and sustainable marketplace for efficacious anti-venom products
Target Audience for the Report
Pharmaceutical Companies
Research Institutes
Get online access to the report on the World's First Market Intelligence Cloud
Easy to Download Historical Data & Forecast Numbers
Company Analysis Dashboard for high growth potential opportunities
Research Analyst Access for customization & queries
Competitor Analysis with Interactive dashboard
Latest News, Updates & Trend analysis
Request Sample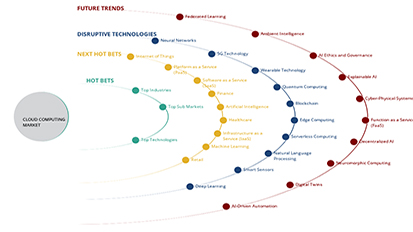 Click on image to enlarge
Scope of the Report
:
This research report categorizes the global anti-venom market into the following segments:
Global Anti-Venom Market, by Type
Global Anti-Venom Market, by Reptile
Snake
Common Cobra
Common Krait
Russell Viper
Others
Scorpion
Spider
Others (If Any)
Global Anti-Venom Market, by Mode of Action
Cytotoxic
Neurotoxic
Haemotoxic
Cardiotoxic
Myotoxic
Others (If Any)
Global Anti-Venom Market, by Region
North America
U.S.
Canada
Europe
Asia-Pacific
Rest of the World (RoW)
Table of Contents
1 Introduction
1.1 Objectives of Study
1.2 Market Definition
1.3 Market Scope
1.3.1 Markets Covered
1.3.2 Years Considered for the Study
1.4 Currency
1.5 Limitations
1.6 Stakeholders
2 Research Methodology
2.1 Research Methodology Steps
2.2 Secondary and Primary Research Methodology
2.2.1 Secondary Research
2.2.2 Primary Research
2.2.2.1 Key Data From Primary Sources
2.2.2.2 Key Insights From Primary Sources
2.2.2.3 Key Industry Insights
2.2.3 Market Size Estimation Methodology
2.2.4 Research Design
2.2.5 Market Data Validation and Triangulation
2.2.6 Assumptions for the Study
3 Executive Summary
4 Premium Insights 
5 Market Overview
5.1 Introduction
5.2 Market Segmentation
5.3 Market Dynamics
5.3.1 Drivers
5.3.2 Restraints
5.3.3 Opportunities
6 Global Antivenom Vaccine Market, By Type
6.1 Introduction
6.2 Monovalent Antivenom
6.3 Polyvalent Antivenom
7 Global Antivenom Vaccine Market, By Reptile
7.1 Introduction
7.2 Snake
7.2.1 Common Cobra
7.2.2 Common Krait
7.2.3 Russellís Viper
7.2.4 Others (If Any)
7.3 Scorpion
7.4 Spider
7.5 Others (If Any)
8 Global Antivenom Vaccine Market, By Mode of Action
8.1 Introduction
8.2 Cytotoxic
8.3 Neurotoxic
8.4 Haemotoxic
8.5 Cardiotoxic
8.6 Myotoxic
8.7 Others (If Any)
9 Competitive Landscape
9.1 Overview
9.2 Competitive Situations and Trends
9.2.1 Agreements, Collaborations, Mergers, and Partnerships
9.2.2 New Product Launches
9.2.3 Acquisitions
9.2.4 Expansion
9.2.5 Others (If Any)
10 Company Profiles
10.1 Introduction
10.2 Medtoxin Venom Laboratories
10.2.1 Business Overview
10.2.2 Financial Overview
10.2.3 Service Offerings
10.2.4 Recent Developments
10.3 Institute of Immunology
10.4 Alomone Labs, Ltd.
10.5 Sigma Aldrich
10.6 Wyeth Pharmaceuticals Limited
10.7 Protherics PLC
10.8 Bharat Serums and Vaccines Limited
10.9 Butantan Institute
10.10 Haffkine Bio-Pharmaceutical Corporation Limited
10.11 Micropaharm Limited
Note: 1. Pointers 10.2.1 to 10.2.4 will be replicated for top 10 companies
Note:
1. All the above markets will be provided for the years 2014, 2015, 2016, and 2021
2. Revenue for companies might not be captured for companies whose financial data is not available in public domain
3. The above scope is tentative and is subject to change as the research progresses
Request for detailed methodology, assumptions & how numbers were triangulated.