Cardiac Ablation Market
Cardiac Ablation Market by Technology (Radiofrequency, Electrical, Cryoablation, Ultrasound, Microwave), Product (Irreversible Electroporation, HIFU, MRgFUS), Application (Cardiac Arrhythmia, Atrial Fibrillation, Tachycardia, Open Surgery) - Global Forecast to 2019
Report Code: UC 1644
Nov, 2023, by marketsandmarkets.com
The global cardiac ablation market is poised to grow at a CAGR of 12.5% during 2014-2019, and is expected to reach a value of ~$883.1 Million in 2019. A number of factors such as growing geriatric population coupled with increasing population base of cardiovascular disease patients, technological advancements in the field of ablation devices, and growing awareness about benefits of cardiac ablation procedures over conventional therapeutic and surgical procedures are fuelling the growth of the global cardiac ablation market. However, high cost-containment measures taken by various governments and ongoing healthcare reforms in the U.S. are some of the key factors hampering the market growth.
The emerging markets including China, India, Brazil, and Mexico have become attractive destinations for companies engaged in the development, manufacturing, and distribution of cardiac ablation products. A number of factors such as success of microwave ablation procedure in clinical trials to treat atrial fibrillation, growing adoption of ablation in CVS disease treatment, and growing market penetration of ablation product manufacturers across developing countries are offering high growth opportunities for the players' active in the Cardiac ablation market.
Advanced Cardiac Therapeutics (U.S.), Alcon Laboratories Inc. (U.S.), AngioDynamics, Inc. (U.S.), AtriCure, Inc. (U.S.), Biosense Webster Inc. (U.S.), Boston Scientific Corporation (U.S.), CONMED Corporation (U.S.), Medtronic Plc (U.S.), Olympus Corporation (Japan), and St Jude Medical, Inc. (U.S.) are some of the key players in this market.
Get online access to the report on the World's First Market Intelligence Cloud
Easy to Download Historical Data & Forecast Numbers
Company Analysis Dashboard for high growth potential opportunities
Research Analyst Access for customization & queries
Competitor Analysis with Interactive dashboard
Latest News, Updates & Trend analysis
Request Sample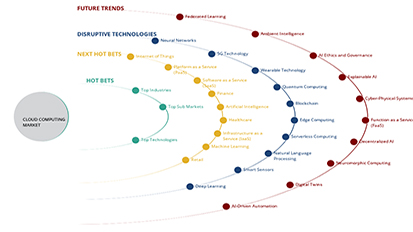 Click on image to enlarge
Scope of the Report
This research report categorizes cardiac ablation market into the following segments and sub-segments:
Cardiac Ablation Market, by Technology
Radiofrequency (RF) Ablation
Electrical Ablation
Cryoablation
Ultrasound Ablation
Microwave Ablation
Cardiac Ablation Market, by Product
Radiofrequency (RF) Ablators

Temperature-controlled Radiofrequency Ablators
Fluid-cooled Radiofrequency Ablators
Robotic Catheter Manipulation Systems

Electrical Ablators

Argon Plasma/Beam Coagulators
Irreversible Electroporation Systems

Cryoablation Devices

Tissue Contact Probes
Tissue Spray Probes

Ultrasound Ablators

High-intensity Focused Ultrasound Ablators
Magnetic Resonance Guided Focused Ultrasound Ablators
Ultrasound Ablation Systems

Microwave Ablators

Microwave Thermotherapy Devices
Cardiac Ablation Market, by Application
Cardiac Rhythm Management

Cardiac Arrhythmia
Atrial Fibrillation and Flutter
Tachycardia

Open Surgery
Others
Cardiac Ablation Market, by Region
North America
Europe

Germany
France
U.K.
Rest of Europe

Asia-pacific

Japan
China
India
Rest of Asia-Pacific

Rest of the World (RoW)
Table of Contents
1 Introduction
1.1 Objectives of the Study
1.2 Market Definition
1.3 Market Scope
1.3.1 Markets Covered
1.3.2 Geographic Scope
1.3.3 Years Considered for the Study
1.4 Limitations
1.5 Market Stakeholders
2 Research Methodology
2.1 Research Data
2.1.1 Secondary Data
2.1.1.1 Key Data From Secondary Sources
2.1.2 Primary Data
2.1.2.1 Key Data From Primary Sources
2.1.2.2 Key Industry Insights
2.1.2.3 Breakdown of Primaries
2.2 Factor Analysis
2.2.1 Introduction
2.2.2 Demand-Side Analysis
2.2.3 Supply-Side Analysis
2.3 Market Size Estimation
2.3.1 Top-Down Approach
2.3.2 Bottom-Up Approach
2.4 Market Breakdown and Data Triangulation
2.5 Research Assumptions
3 Executive Summary
3.1 Introduction
3.2 History, Evolution, and Current Scenario
3.3 Future Outlook
3.4 Conclusion
4 Premium Insights
5 Market Overview
5.1 Introduction
5.2 Market Segmentation
5.2.1 Market, By Technology
5.2.2 Market, By Product
5.2.3 Market, By Application
5.3 Market Evolution
5.4 Market Dynamics
5.4.1 Key Market Drivers
5.4.2 Key Market Restraints
5.4.3 Key Market Opportunities
5.4.4 Key Market Challenges
6 Industry Insights
6.1 Introduction
6.2 Value Chain Analysis
6.3 Industry Trends
6.4 Porter's Five Forces Analysis
6.4.1 Threat From New Entrants
6.4.2 Threat From Substitutes
6.4.3 Bargaining Power of Suppliers
6.4.4 Bargaining Power of Buyers
6.4.5 Intensity of Competitive Rivalry
7 Cardiac Ablation Market, By Technology
7.1 Introduction
7.2 Radiofrequency (RF) Ablation
7.3 Electrical Ablation
7.4 Cryoablation
7.5 Ultrasound Ablation
7.6 Microwave Ablation
8 Cardiac Ablation Market, By Product
8.1 Introduction
8.2 Radiofrequency (RF) Ablators
8.2.1 Temperature-Controlled Radiofrequency Ablators
8.2.2 Fluid-Cooled Radiofrequency Ablators
8.2.3 Robotic Catheter Manipulation Systems
8.3 Electrical Ablators
8.3.1 Argon Plasma/Beam Coagulators
8.3.2 Irreversible Electroporation Ablators
8.4 Cryoablation Devices
8.4.1 Tissue Contact Probes
8.4.2 Tissue Spray Probes
8.5 Ultrasound Ablators
8.5.1 High-Intensity Focused Ultrasound Ablators
8.5.2 Magnetic Resonance Guided Focused Ultrasound Ablators
8.5.3 Ultrasound Ablation Systems
8.6 Microwave Ablators
8.6.1 Microwave Thermotherapy Devices
9 Cardiac Ablation Market, By Application
9.1 Introduction
9.2 Cardiac Rhythm Management
9.2.1 Cardiac Arrythmia
9.2.2 Atrial Fibrillation and Flutter
9.2.3 Tachycardia
9.3 Open Surgery
9.4 Others
10 Cardiac Ablation Market, By Region
10.1 Introduction
10.2 North America
10.2.1 U.S.
10.2.2 Canada
10.3 Europe
10.3.1 Germany
10.3.2 France
10.3.3 U.K.
10.3.4 Rest of Europe
10.4 Asia-Pacific
10.4.1 Japan
10.4.2 China
10.4.3 India
10.4.4 Rest of Asia-Pacific
10.5 Rest of the World (Row)
11 Competitive Landscape
11.1 Introduction
11.2 Market Share Analysis, By Key Players
11.3 Competitive Scenario
11.4 Recent Developments
11.4.1 New Products Launches and Product Enhancements
11.4.2 Agreements, Partnerships, and Agreements
11.4.3 Mergers and Acquisitions
11.4.4 Geographic Expansions
11.4.5 Other Developments
12 Compny Profiles*
12.1 Introduction
12.2 Advanced Cardiac Therapeutics
12.2.1 Business Overview**
12.2.2 Financial Overview
12.2.3 Product Portfolio
12.2.4 Key Strategies
12.2.5 Recent Developments
12.3 Alcon Laboratories Inc.
12.4 Angiodynamics, Inc.
12.5 Atricure, Inc.
12.6 Biosense Webster (A Subsidiary of Johnson & Johnson Inc.)
12.7 Boston Scientific Corporation
12.8 Conmed Corporation
12.9 Medtronic, PLC
12.10 Olympus Corporation
12.11 St. Jude Medical, Inc.
13 Appendix
13.1 Insights From Industry Experts
13.2 Discussion Guide
13.3 Introducing RT: Real Time Market Intelligence
13.4 Available Customizations
13.5 Related Reports
*Top 10 companies in the market will be covered
#Details on Financials, Product & Services, Strategy, & Developments might not be captured in case of unlisted companies.
Request for detailed methodology, assumptions & how numbers were triangulated.