Cardiopulmonary Resuscitation Devices Market
Cardiopulmonary Resuscitation Devices Market by Type (Piston, ACD, LDB, ITD), Compressor [Manual & Automatic Mechanical (Driven - Pneumatic & Battery)], Application (Ambulance, CICU, Cardiac Catheterization) & End User (Hospital, Pre-Hospital) - Global Forecasts to 2019
Report Code: UC 2144
Oct, 2023, by marketsandmarkets.com
Cardiopulmonary resuscitation (CPR) is a lifesaving technique that utilized chest compressions and artificial ventilation (AV) for maintaining circulatory flow and oxygenation in case of cardiac arrest. The global CPR devices market is estimated to grow at a high rate during the forecast period. A number of factors such as increasing number of incidences such as heart diseases and respiratory illness; growing prevalence of lifestyle diseases; rising aging population, and increased accessibility to healthcare services are fuelling the growth of the global CPR devices market. A need for trained medical personnel to use CPR technique is one of the major challenges faced by the healthcare providers.
Emerging markets such as China, India, and Brazil are offering high growth opportunities for companies engaged in the manufacturing and marketing of CPR devices. Growing unmet medical and healthcare needs, huge patientís population base, rising prevalence of chronic diseases, and growing adoption of precise medical instruments in these countries are the key factors propelling demand for CPR devices in emerging nations.

Cardiac Science Corporation (U.S.), CPR Medical Devices, Inc. (Canada), General Electric Company (U.S.), Michigan Instruments (U.S.), Koninklijke Philips N.V. (Netherlands), Physio-Control, Inc. (U.S.), St. Jude Medical, Inc. (U.S.), and ZOLL Medical Corporation (Now part of Asahi Kasei Corporation (Japan)) are some of the key players in the global CPR devices market. Market players primarily focus on the launch of technologically advanced CPR devices, and inorganic strategies such as acquisitions in order to ensure their growth in this market.
Get online access to the report on the World's First Market Intelligence Cloud
Easy to Download Historical Data & Forecast Numbers
Company Analysis Dashboard for high growth potential opportunities
Research Analyst Access for customization & queries
Competitor Analysis with Interactive dashboard
Latest News, Updates & Trend analysis
Request Sample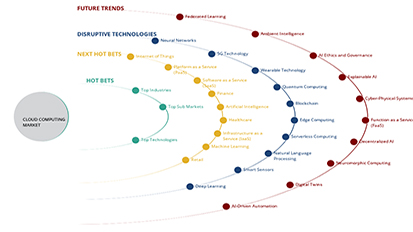 Click on image to enlarge
Scope of the Report
This report categorizes the CPR devices market into the following segments and subsegments:
CPR Devices Market, by Type
Piston CPR Devices
Active Compression-Decompression (ACD) Devices
Load-Distributing Band (LDB)
Impedance Threshold Device
Phased Thoracic-Abdominal Compression-Decompression CPR with a Hand-held Device
Extracorporeal Techniques and Invasive Perfusion Devices
CPR Devices Market, by Type of Compressor
Manual CPR
Automatic Mechanical CPR

Pneumatic Driven
Battery Driven
Mechanically Actuated and Battery Driven
CPR Devices Market, by Application
Ambulances
Emergency Departments
Coronary & Intensive Care Units
Cardiac Catheterization Labs
Organ Transplant Facilities
Air Medevac Units
EMT Rescue Units
CPR Devices Market, by End User
Hospital
Pre-hospital
Others
CPR Devices Market, by Region
North America
Europe

Germany
U.K.
France
Rest of Europe

Asia-Pacific

Japan
China
India
Rest of Asia-Pacific

Rest of the World (RoW)

Latin America
Middle East
Africa
Request for detailed table of content.
Request for detailed methodology, assumptions & how numbers were triangulated.