Dental Infection Control Market
Dental Infection Control Market - Global Forecast to 2022
Report Code: UC 1803
Nov, 2023, by marketsandmarkets.com
The dental infection control market is expected to register significant growth between 2017 and 2022. The key factors responsible for the growth of this market are the growing geriatric population, rising incidences of dental caries and other periodontal diseases, growing awareness on the healthcare-associated risks of infections, and the implementation of infection-control programs to prevent disease transmission.
In this report, the dental infection control market is segmented based on product, end user, and region. Based on product, this market is segmented into consumables and equipment. Dental infection control consumables include hand care consumables, personal protective care/accessories, dental unit water-line cleaning solutions, instrument cleaning solutions, sterilization accessories, and others. Infection control equipment is subsegmented into cleaning monitors, ultrasonic cleaning units, and others. On the basis of end user, the global dental infection control market is categorized into dental hospitals and clinics, dental academic and research institutes, and dental laboratories.
Geographically, the dental infection control market is segmented into North America, Europe, Asia-Pacific, Latin America, and the Middle East and Africa. Europe is the largest regional segment in the global dental infection control market. However, the Asia-Pacific region is expected to witness significant growth in the near future, primarily due to a rising burden of oral diseases, expansion of dental clinics and proliferation of dental services, rising prominence of dental tourism, growing affordability of treatments, and an increase in disposable income in this region.
Some of the major players in this market are 3M Company (U.S.), DENTSPLY Sirona, Inc. (U.S.), Danaher Corporation (U.S.), GC Corporation (Japan), Biotrol (U.S.), Coltene/Whaledent AG (Switzerland), Dentisan (U.K.), Young Innovation, Inc. (U.S.), and Hu-friedy Mfg. Co., LLC (U.S.).
Get online access to the report on the World's First Market Intelligence Cloud
Easy to Download Historical Data & Forecast Numbers
Company Analysis Dashboard for high growth potential opportunities
Research Analyst Access for customization & queries
Competitor Analysis with Interactive dashboard
Latest News, Updates & Trend analysis
Request Sample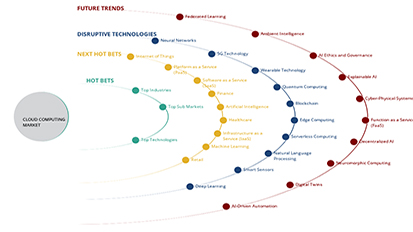 Click on image to enlarge
Scope of the Report
:
The research report categorizes the global dental infection control market into the following segments and subsegments:
Dental Infection Control Market, By Product
Consumables

Hand Care

Soap and Lotion
Sterilizing Gel

Personal Protective Care/Accessories
Dental Unit Water-line Cleaning Solutions
Instrument Cleaning Solutions

Lubricants
Ultrasonic Cleaning Solutions
Multi-surface Cleaning/Disinfectants
Enzymatic Detergents and Decontamination

Sterilization Accessories
Others

Equipment

Cleaning Monitors
Ultrasonic Cleaning Units
Others
Dental Infection Control Market, By End User
Dental Hospitals and Clinics
Dental Academic and Research Institutes
Dental Laboratories
Dental Infection Control Market, by Region
North America
Europe

Germany
U.K.
France
Italy
Spain
Rest of Europe (RoE)

Asia-Pacific

China
Japan
India
Rest of Asia-Pacific (RoAPAC)

Latin America
Middle East and Africa
Table of Contents
1 Introduction
1.1 Objectives of the Study
1.2 Market Definition
1.3 Market Scope
1.3.1 Markets Covered
1.3.2 Years Considered for the Study
1.4 Currency
1.5 Limitations
1.6 Stakeholders
2 Research Methodology
2.1 Research Approach
2.2 Market Size Estimation
2.3 Market Breakdown and Data Triangulation
2.4 Market Share Estimation
2.5 Assumptions for the Study
3 Executive Summary
4 Premium Insights
5 Market Overview
5.1 Introduction
5.2 Market Dynamics
5.2.1 Drivers
5.2.2 Restraints
5.2.3 Opportunities
5.2.4 Challenges
6 Industry Insights
6.1 Introduction
6.2 Industry Trends
7 Dental Infection Control Market, By Product
7.1 Introduction
7.2 Consumables
7.2.1 Hand Care
7.2.1.1 Soap and Lotion
7.2.1.2 Sterilizing Gel
7.2.2 Personal Protective Care/Accessories
7.2.3 Dental Unit Water-Line Cleaning Solutions
7.2.4 Instruments Cleaning Solutions
7.2.4.1 Lubricants
7.2.4.2 Ultrasonic Cleaning Solutions
7.2.4.3 Multi-Surface Cleaning/Disinfectants
7.2.4.4 Enzymatic Detergents and Decontamination
7.2.5 Sterilization Accessories
7.2.6 Others
7.3 Equipments
7.3.1 Cleaning Monitors
7.3.2 Ultrasonic Cleaning Units
7.3.3 Others
8 Dental Infection Control Market, By End User
8.1 Introduction
8.2 Dental Hospitals and Clinics
8.3 Dental Academics and Research Institutes
8.4 Dental Laboratories
9 Dental Infection Control Market, By Region
9.1 Introduction
9.2 North America
9.2.1 U.S.
9.2.2 Canada
9.3 Europe
9.3.1 Germany
9.3.2 U.K.
9.3.3 France
9.3.4 Italy
9.3.5 Spain
9.3.6 Rest of Europe (RoE)
9.4 Asia Pacific
9.4.1 China
9.4.2 Japan
9.4.3 India
9.4.4 Rest of Asia Pacific (RoAPAC)
9.5 Latin America
9.6 Middle East and Africa
10 Competitive Landscape
10.1 Introduction
10.2 Vendor Dive Overview
10.2.1 Vanguards
10.2.2 Innovators
10.2.3 Emerging
10.2.4 Dynamic
10.3 Competitve Benchmarking
10.3.1 Analysis of Product Portfolio of Major Players
10.3.2 Business Strategies Adopted By Major Players
11 Company Profiles*
(Business Overview, Key Financials, Company Scorecard, Recent Developments)
11.1 3M Company
11.2 Danaher Coproration
11.3 Dentsply Sirona, Inc.
11.4 Biotrol
11.5 Coltene/Whaledent AG
11.6 Crosstex International, Inc.
11.7 Dentisan
11.8 GC Corporation
11.9 Young Innovation, Inc.
11.10 Hu-Friedy Mfg.Co.,Inc.
12 Appendix
12.1 Insights of Industry Experts
12.2 Discussion Guide
12.3 Available Customizations
12.4 Introducing RT: Real Time Market Intelligence
12.5 Related Reports
Note:
*The List of Companies Mentioned Above is Indicative Only and Might Change During the Course of the Study.
*Details on Key Financials Might Not Be Captured in Case of Unlisted Companies.
Request for detailed methodology, assumptions & how numbers were triangulated.