Food Intolerance Test Market
Food Intolerance Test Market by Test Type (Conventional (Skin (Scratch, Intradermal, Patch), Blood (Elisa, Rast)), Alternative Allergy (Non Invasive (Hair, Kinesiology), Invasive (Igg Blood, Electro-Dermal, Cytotoxic, Microarray))) - Global Forecast to 2020
Report Code: UC 1674
Oct, 2023, by marketsandmarkets.com
Food intolerance is a non-allergic hypersensitivity to a food product. It is caused when an incompletely digested food enters into a bloodstream. It is usually either due to lack of required enzyme to digest food or inability to absorb a digested food. Food intolerance testing is needed to assess digestion capability and suggest appropriate diet.
The global food intolerance test market is estimated to grow steadily in the forecast period. The growth of this market is mainly driven by factors such as increasing number of food-borne illnesses, rising awareness among consumers regarding food intolerance, evolving regulatory environment and increasing consumer awareness. On the other hand, technological constraints are likely to hinder growth for the food intolerance tests.
The food intolerance test market is fragmented in nature, with several big and emerging players. Prominent players in the food intolerance test market include SGS S.A. (Switzerland), Bureau Veritas (Belgium), Intertek (U.K.), Eurofins Laboratories (U.S.), Als laboratory group (Australia), Alletess Medical Laboratory (U.S.), and ImmuneTech (U.S.) among others.
Get online access to the report on the World's First Market Intelligence Cloud
Easy to Download Historical Data & Forecast Numbers
Company Analysis Dashboard for high growth potential opportunities
Research Analyst Access for customization & queries
Competitor Analysis with Interactive dashboard
Latest News, Updates & Trend analysis
Request Sample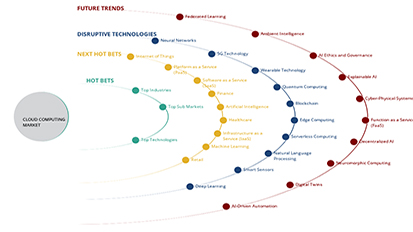 Click on image to enlarge
Scope of the Report
The research report categorizes and analyzes the food intolerance test market on the basis of test type and regions. On the basis of test type, the food intolerance test market is segmented into conventional tests and alternative allergy tests. This report is a comprehensive study of current trends in the market, industry growth drivers, and restraints.
The market is comprehensively analyzed at a granular level by region (North America, Europe, Asia, and Rest of the World) to provide in-depth information on the global scenario. The market is given analysis to provide exhaustive value market analysis for the years 2013, 2014, 2015, and forecast to 2020.
Food intolerance test Market, by Test Type
Conventional Tests

Skin Tests

Scratch Test
Intradermal Test
Patch Test

Blood Tests

Alternative Allergy Tests

Non-Invasive Tests

Kinesiology Test
Hair Analysis
Pulse Test

Invasive Tests

IgG Blood Test
Cytotoxic Test
Electro-dermal Test
Micro-array Test
Food intolerance test Market, by Region
North America
Europe

Germany
France
U.K.
Italy
Spain
RoE

Asia
Rest of the World (RoW)
Table Of Contents
1 Introduction
1.1 Objectives Of The Study
1.2 Market Definition
1.3 Market Scope
1.3.1 Scope Of The Study
1.3.2 Markets Covered
1.3.3 Years Considered For The Study
1.4 Limitations
1.5 Market Stakeholders
2 Research Methodology
2.1 Market Size Estimation
2.2 Market Breakdown And Data Triangulation
2.3 Key Data Point From Secondary Sources
2.4 Key Data Point From Primary Sources
2.5 Key Industry Insights
2.6 Assumptions
3 Executive Summary
4 Premium Insights
5 Market Overview
5.1 Introduction
5.2 Market Segmentation
5.2.1 Food Intolerance Test By Test Type
5.2.5 Food Intolerance Test Market By Region
5.3 Market Dynamics
5.3.1 Market Drivers
5.3.2 Market Restraints
5.3.3 Market Opportunities
5.3.4 Market Challenges
6 Food Intolerance Test Market, By Test Type
6.1 Introduction
6.2 Conventional Tests
6.2.1 Skin Based Tests
6.2.1.1 Scratch Test
6.2.1.2 Intradermal Test
6.2.1.3 Patch Test
6.2.2 Blood Tests
6.2.2.1 Elisa
6.2.2.2 Rast
6.3 Alternative Allergy Tests
6.3.1 Non-Invasive Tests
6.3.1.1 Kinesiology Test
6.3.1.2 Hair Analysis
6.3.1.3 Pulse Test
6.3.2 Invasive Tests
6.3.2.1 Igg Blood Test
6.3.2.2 Cytotoxic Test
6.3.2.3 Electro-Dermal Test
6.3.2.4 Mircoarray Test
7 Geographic Analysis
7.1 Introduction
7.2 North America
7.2.1 U.S.
7.2.2 Canada
7.3 Europe
7.3.1 U.K.
7.3.2 Germany
7.3.3 France
7.3.4 Italy
7.3.5 Spain
7.3.6 RoE
7.4 Asia
7.4.1 Japan
7.4.2 China
7.4.3 India
7.4.4 RoA
7.5 Rest of World (Row)
8 Competitive Landscape
8.1 Introduction
8.2 New Product Launch
8.3 Agreements, Partnerships, Collaboration
8.4 Acquisitions
8.5 Expansions
8.6 Others
9 Company Profiles
9.1 SGS S.A.
9.2 Bureau Veritas
9.3 Intertek
9.4 Eurofins Laboratories
9.5 Alletess Medical Laboratory
9.6 Immunetech
9.7 Als Laboratory Group
9.8 Elisa Technologies
9.9 Quest Diagnostics Inc
9.10 Laboratory Corporation Of America (Labcorp)
10 Appendix
Request for detailed methodology, assumptions & how numbers were triangulated.