Hematology Testing Market
Hematology Testing Market byTest [CBC (Hemoglobin, Hematocrit, & RBC), WBC, Reticulocytes, Platelet Function, CRP, Neutrophil Function, Bone Marrow, & DPG], End User (& Clinical Testing Labs, Research Institute, & Hospital) - Global Forecasts to 2019
Report Code: UC 1574
Jan, 2024, by marketsandmarkets.com
The global hematology testing market is estimated to grow at a high rate during the forecast period. A number of factors such as development of technologically advanced hematology analyzers, increasing usage of flow cytometry in hematology testing, and development of high-sensitivity point-of-care hematology analyzers are fuelling the growth of the global hematology testing market. However, the slow adoption rate of hematology analyzers in emerging countries, owing to the high cost of these analyzers is one of the major factors hindering the market growth.
Emerging markets such as China, India, Brazil, and Mexico are the new revenue pockets for companies that are engaged in the development and marketing of hematology analyzers and reagents. Growing patient population, rising healthcare expenditure, and rising trends of medical tourism owing to low-cost treatments are the key factors propelling demand for hematology tests in these emerging nations.
Abbott Laboratories (U.S.), Beckman Coulter, Inc. (a subsidiary of Danaher Corporation (U.S.)), Bio-Rad Laboratories, Inc. (U.S.), Boule Diagnostics AB (Sweden), Horiba, Ltd. (Japan), Mindray Medical International Limited (China), Nihon Kohden Corporation (Japan), Roche Diagnostics (a division of F. Hoffmann-La Roche Ltd (Switzerland)), Siemens Healthcare (a division of Siemens AG (Germany)), and Sysmex Corporation (Japan) are some of the key players in the global hematology testing market. Market players primarily focus on the development of technologically advanced hematology analyzers and inorganic strategies such as strategic acquisitions and partnerships in order to ensure their growth in this market.
Get online access to the report on the World's First Market Intelligence Cloud
Easy to Download Historical Data & Forecast Numbers
Company Analysis Dashboard for high growth potential opportunities
Research Analyst Access for customization & queries
Competitor Analysis with Interactive dashboard
Latest News, Updates & Trend analysis
Request Sample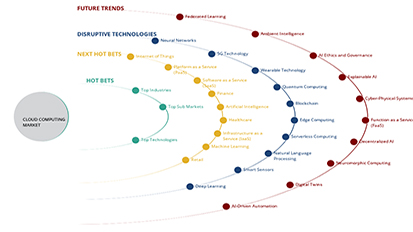 Click on image to enlarge
Scope of the Report
This report categorizes the global hematology testing market into the following segments and sub-segments:
Hematology Testing Market, By Products and Services
Hematology Products

Hematology Instruments

Hematology Analyzers
Hematology Analyzers, by Type of Automation

Fully Automated Hematology Analyzers

5-part and 6-part Differential Hematology Analyzers
3-part Differential Hematology Analyzers

Semi-automated Hematology Analyzers

Hematology Analyzers, by Complexity

Highly Complex Clinical Laboratory Analyzers
Hematology Analyzers for Point-of-Care Testing

Hematology Analyzers, by Price Range

High-end Hematology Analyzers
Low-range and Mid-range Hematology Analyzers

Slide Stainers/Markers

Hematology Consumables

Hematology Reagents
Hematology Stains
Controls and Calibrators
Others
Hematology Services
Simple Dripping
Electrostatic Dripping
Coaxial Airflow
Liquid-jet Break Up
Vibrating-jet Technique
Jet cutting Technique
Rotating Disk Atomization
Hematology Testing Market, By Type of Tests
Complete Blood Count Analysis

Hemoglobin Concentration
Hematocrit Determination
Red Blood Cell Count
Red Cell Indices
Red Cell Size Histograms
Other Tests

White Blood Cell Analysis
Reticulocytes
Hemoglobin Test
Platelet Function Tests
Erythrocyte Sedimentation Rate/CRP
Red Cell Analysis
Hemocysteine Test
Neutrophil Function Tests
Bone Marrow Analysis
Red Cell Deformability
2, 3-bisphosphoglycerate (2, 3-DPG) Test
Other Tests
Hematology Testing Market, By End User
Clinical Testing Laboratories
Stand-alone Hospitals
Research Institutions

Public and Private Research Centers
Academic Institutions

Commercial Organizations
Hematology Testing Market, By Region
North America
Europe
Asia-Pacific
Rest of the World
Request for detailed table of content.
Request for detailed methodology, assumptions & how numbers were triangulated.