Inorganic Mass Spectrometry Market
Inorganic Mass Spectrometry Market by Product (Inductively Coupled Plasma-Mass Spectrometry, Isotope Ratio Mass Spectrometry) & Application (Nuclear Science, Metrology, and Industrial Chemistry) - Analysis & Global Forecast to 2020
Report Code: UC 1677
Jul, 2023, by marketsandmarkets.com
Inorganic Mass spectrometry is an analytical technique used for multi elemental determination of elements at the trace and ultratrace level in high-purity materials. The mass spectrometry market is segmented on the basis of product and application. The mass spectrometry market, by product, is segmented into isotope ratio mass spectrometry (IRMS), multi-collector mass spectrometry (MC/IRMS), inductively coupled plasma mass spectrometry (ICP/MS), and high resolution trace mass spectrometry (HR Trace/MS). On the basis of application, the market is segmented into Nuclear Science, Metrology, Industrial Chemistry, Environmental Testing, and Others. Technological advancements, and expansion by key players in emerging economies are the major factors driving market growth. However, the high cost of equipment's and lack of skilled professionals is expected to restrain the growth of the market. On the other hand, new product launches, and growing opportunities in the emerging economies are expected to be lucrative opportunities for the market.
Some of the major players in the global inorganic mass spectrometry market include Agilent Technologies (U.S.), PerkinElmer (U.S.), Thermo Fisher Scientific (U.S.), Bruker Corporation (U.S.), LECO Corporation (U.S.), and Elementar Analysensysteme Gmbh (Germany).
Get online access to the report on the World's First Market Intelligence Cloud
Easy to Download Historical Data & Forecast Numbers
Company Analysis Dashboard for high growth potential opportunities
Research Analyst Access for customization & queries
Competitor Analysis with Interactive dashboard
Latest News, Updates & Trend analysis
Request Sample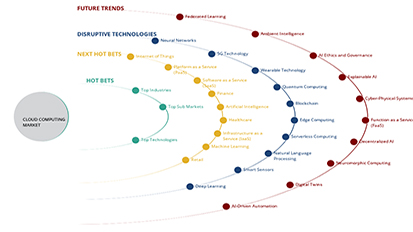 Click on image to enlarge
Scope of the Report
:
This research report categorizes the mass spectrometry market into the following segments:
Inorganic Mass Spectrometry Market, by Platform
Isotope ratio mass spectrometry
Multi-collector mass spectrometry
High resolution trace mass spectrometry
Inductively coupled plasma mass spectrometry
Inorganic Mass Spectrometry Market, by Application
Industrial Chemistry
Environmental Testing
Nuclear Science
Metrology
Others
Inorganic Mass Spectrometry Market, by Region
North America
Europe

Germany
U.K.
Spain
Italy
France
Rest of Europe (RoE)

Asia-Pacific

Japan
China
India
Rest of APAC

Rest of the World (RoW) – It includes Latin America, Middle-East & Africa
Table of Contents
1 Introduction
1.1 Objectives of The Study
1.2 Market Definition
1.3 Market Scope
1.3.1 Markets Covered
1.3.2 Years Considered for The Study
1.4 Currency
1.5 Limitations
1.6 Stakeholders
2 Research Methodology
2.1 Research Methodology Steps
2.2 Secondary and Primary Research Methodology
2.2.1 Secondary Research
2.3 Key Data From Secondary Sources
2.3.1 Primary Research
2.3.2 Key Industry Insights
2.4 Key Data From Primary Sources
2.5 Key Insights From Primary Sources
2.6 Market Size Estimation Methodology
2.7 Market Forecast Methodology
2.8 Market Data Validation and Triangulation
2.9 Assumptions for The Study
3 Executive Summary
3.1 Current Scenario
3.2 Future Outlook
3.3 Conclusion
4 Premium Insights
4.1 Global Inorganic Mass Spectrometry Market
4.2 Geographic Analysis: Inorganic Mass Spectrometry Market, By Product
4.3 Inorganic Mass Spectrometry Market, By Product (2015 Vs. 2020)
5 Market Overview
5.1 Introduction
5.2 Market Segmentation
5.3 Market Dynamics
5.3.1 Drivers
5.3.2 Restraints
5.3.3 Opportunities
6 Inorganic Mass Spectrometry Market, By Product
6.1 Introduction
6.2 Isotope Ratio Mass Spectrometry
6.3 Multi-Collector Mass Spectrometry
6.4 High Resolution Trace Mass Spectrometry
6.5 Inductively Coupled Plasma Mass Spectrometry
7 Inorganic Mass Spectrometry Market, By Application
7.1 Introduction
7.2 Nuclear Science
7.3 Metrology
7.4 Industrial Chemistry
7.5 Environmental Testing
7.6 Other Applications
8 Inorganic Mass Spectrometry Market, By Region
8.1 Introduction
8.2 North America
8.2.1 U.S.
8.2.2 Canada
8.3 Europe
8.3.1 German
8.3.2 U.K.
8.3.3 France
8.3.4 Spain
8.3.5 Italy
8.3.6 Rest of Europe (RoE)
8.4 Asia-Pacific
8.4.1 Japan
8.4.2 China
8.4.3 India
8.4.4 Rest of Asia-Pacific
8.5 Rest of The World (RoW)
8.5.1 Latin America
8.5.2 Middle East and Africa
9 Competitive Landscape
9.1 Overview
9.2 Competitive Situation and Trends
9.2.1 New Product Launches
9.2.2 Agreements, Collaborations, Alliances, and Partnerships
9.2.3 Expansions
9.2.4 Acquisitions
10 Company Profile
10.1 Introduction
10.2 Agilent Technologies, Inc.
10.2.1 Business Overview
10.2.2 Financial Overview
10.2.3 Product Portfolio
10.2.4 Recent Developments
10.3 Danaher Corporation
10.4 GV Instruments Ltd
10.5 Bruker Corporation
10.6 Thermo Fisher Scientific, Inc.
10.7 Perkinelmer, Inc.
10.8 Elementar Analysensysteme GmbH.
10.10 Isotopx Ltd
10.11 Leco Corporation
*Top 10 companies in the market will be covered
#Details on Financials, Product & Services, Strategy, & Developments might not be captured in case of unlisted companies.
Request for detailed methodology, assumptions & how numbers were triangulated.