The global Ozone Generators market was valued at USD XXX Billion in 2016 and is projected to reach USD XXX Billion by 2022, at a CAGR of X.X% from 2017 to 2022. The market is expected to witness growth in the coming years, owing to the large number of ozone generators in-use and stringent environmental regulations by the local and national governments, growing demand from various end use industries and emission reduction targets are the factors enhancing market growth.
The objectives of this study are:
To define, describe, and forecast the ozone generators market based on application, type, industry, and region
To provide detailed information regarding the key factors influencing the growth of the market, such as drivers, restraints, opportunities, and industry-specific challenges
To strategically analyze micromarkets with respect to growth trends, prospects, and contribution to the total market
To analyze the opportunities in the market for stakeholders and draw a competitive landscape of the market
To forecast the market size in terms of value with respect to main regions (along with countries), namely, Asia-Pacific, North America, Europe, Middle East & Africa, and South & Central America
To strategically profile key players and comprehensively evaluate their current market share
To analyze competitive developments such as joint ventures, mergers & acquisitions, new product developments, and research & development (R&D) activities in the market
The years considered for the study are:
Base Year – 2016
Estimated Year – 2017
Projected Year – 2022
Forecast Period – 2017 to 2022
For company profiles in the report, 2016 has been considered as the base year. In certain cases, wherein information is unavailable for the base year, the years prior to it have been considered.
Research Methodology:
The research methodology used to estimate and forecast the ozone generators market begins with capturing data on key vendor revenues through secondary sources, such as Ozone Industrial Council, and European Ozone Association. Secondary research was mainly conducted to obtain key information about the industry's supply chain, market's monetary chain, total pool of players, and market classification & segmentation according to industry trends to the bottom-most level, regional markets, and key developments from both market and technology-oriented perspectives. The primary sources are mainly experts from core and related industries and preferred suppliers, manufacturers, distributors, service providers, technology developers, alliances, and organizations related to all segments of this industry's value chain. In-depth interviews with various primary respondents that include key industry participants, subject matter experts (SMEs), C-level executives of key market players, and industry consultants were conducted to obtain and verify critical qualitative and quantitative information as well as to assess prospects of the market.
The vendor offerings were also taken into consideration to determine the market segmentation. After arriving at the overall market size, the total market was split into several segments and subsegments, which were later verified through primary research by conducting extensive interviews with key personnel, such as CEOs, VPs, directors, and executives. Data triangulation and market breakdown procedures were employed to complete the overall market engineering process and arrive at the exact statistics for all segments and subsegments of the market.
The global ozone generators market has a diversified ecosystem of upstream players, including spent ozone generators suppliers and collectors, along with downstream stakeholders, vendors, and government organizations. Companies operating in the global ozone generators market include Mitsubishi Electric, Toshiba, Sun-Belt USA, Ozone Solutions, and Daikin Industries, Ltd, Honeywell International Inc., Electrolux, among others.
Target Audience:
Ozone Generators Traders, Suppliers, and Distributors
Ozone Generators Manufacturers
Government and Research Organizations
Associations and Industrial Bodies
Smelters and Distributors
Industry Associations
"This study answers several questions for the stakeholders, primarily which market segments they should focus upon during the next two to five years so that they may prioritize their efforts and investments accordingly"
Get online access to the report on the World's First Market Intelligence Cloud
Easy to Download Historical Data & Forecast Numbers
Company Analysis Dashboard for high growth potential opportunities
Research Analyst Access for customization & queries
Competitor Analysis with Interactive dashboard
Latest News, Updates & Trend analysis
Request Sample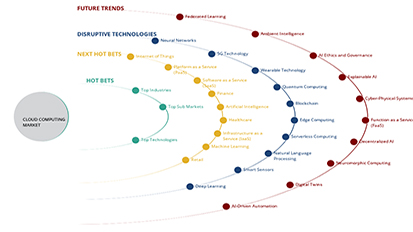 Click on image to enlarge
Scope of the Report
:
Global Ozone Generators Market, By Application(Wastewater Treatment, Aquaculture, Swimming pool, Laboratory & Medical Equipment's, Portable Water Treatment), By Type (Ultraviolet Generators, Cold Plasma Generators, Corona Discharge Generators, Electrolytic Generators, Others), By Industry (Textile, Automotive, Construction, Food & Beverages, Semiconductors, Paper & Pulp Industry, Pharmaceutical & Healthcare), & By Geography- Forecast till 2022
Ozone Generators Market, By Application
Wastewater Treatment
Industrial Wastewater Treatment
Municipal Wastewater Treatment
Aquaculture
Swimming Pool
Laboratory & Medical
Potable water treatment
Ozone Generators Market, By Type:
Ultraviolet generators
cold plasma generators
Corona discharge generators
Electrolytic generators
others
Ozone Generators Market, By Industry:
Textile
Automotive
Construction
Food & Beverages
Semiconductors
Paper & Pulp industry
Pharmaceutical & Healthcare
Based on Region:
Asia-Pacific
North America
Europe
Middle East & Africa
South & Central America