Global Polyethylene Market
Global Polyethylene Market by Type, Applications & Geography: Trends and Forecasts to 2018
Report Code: CH 2044
Jan, 2024, by marketsandmarkets.com
Polyethylene is one of the basic chemical materials used in our day to day life which is manufactured from polymerization of ethylene and has the properties such as flexibility, thermal and electrical insulation, chemical and thermal resistivity and so on. Due to its properties, lighter weight and easy manufacturing and availability, polyethylene has found applications in various industries such as packaging, construction, electrical, electronics, automotive and so on.
Earlier the polyethylene market was dominated by the developed countries in North America and Western Europe regions. However, the industrial developments and developing regions of Asia-Pacific, Middle East, Eastern Europe and Latin America have shifted the growth centre from develop economies to developing economies.
This study estimates the global polyethylene market of for 2011­, 2012 and forecast to 2018. This market research study provides detailed qualitative and quantitative analysis of the global polyethylene market. The report provides a comprehensive review of major market drivers, restraints, opportunities, winning imperatives, challenges, and key issues in the market. The market is further segmented and forecasted for major geographic regions such as North America, Europe, Asia-Pacific, and Rest of the World (ROW) that include key growth regions such as China. Major countries with the market volumes and revenues are covered for each of the region. Competitive scenario and market share of the top players has been discussed in detail. These top players of the industry are profiled in detail with their recent developments and other strategic industry activities are discussed.
Market has also been segmented on the basis of applications. We have used various secondary sources such as encyclopedia, directories, company news flows, ministry reports, and databases to identify and collect information useful for this extensive commercial study of polyethylene. The primary sources – experts from related industries and suppliers have been interviewed to obtain and verify critical information as well as to assess the future prospects of polyethylene market.
We have also profiled leading players of this industry with their recent developments and other strategic industry activities.
Get online access to the report on the World's First Market Intelligence Cloud
Easy to Download Historical Data & Forecast Numbers
Company Analysis Dashboard for high growth potential opportunities
Research Analyst Access for customization & queries
Competitor Analysis with Interactive dashboard
Latest News, Updates & Trend analysis
Request Sample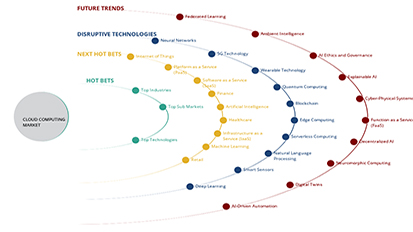 Click on image to enlarge
Scope of the Report
: This research report categorizes the global market for polyethylene on the basis of types of polyethylene, their applications, their technologies and geography; forecasting volumes and revenues; and analyzing trends in each of the submarkets.
TABLE OF CONTENTS
1. Introduction
1.1 Key takeaways
1.2 Report description
1.3 Stakeholders
1.4 Research Methodology
2. Executive Summary
3. Market Overview
3.1 Introduction
3.2 Value chain analysis
3.3 Market dynamics
3.3.1 Drivers
3.3.2 Restraints
3.3.3 Opportunities
3.4 Burning issues
3.5 Winning Imperatives
3.6 Raw material Analysis
3.7 Porters Five Force Analysis
4. Global Polyethylene Market, by Type
4.1 Low Density Polyethylene (LDPE)
4.2 Medium Density Polyethylene (MDPE)
4.3 High Density Polyethylene (HDPE)
5. Global Polyethylene Market, by Application
5.1 Packaging
5.2 Construction
5.3 Automotive
5.4 Electronic and Electrical
5.5 Household Applications
5.6 Others
6. Global Polyethylene Market, by Technologies
6.1 Films and Sheets Extrusion
6.2 Pipe Extrusion
6.3 Injection Molding
6.4 Blow Molding
6.5 Others
7. Global Polyethylene Market, by Geography
7.1 Europe
7.1.1 France
7.1.2 Germany
7.1.3 Italy
7.1.4 UK
7.1.5 Others
7.2 North America
7.2.1 U.S.
7.2.2 Canada
7.2.3 Others
7.3 Asia-Pacific
7.3.1 Japan
7.3.2 China
7.3.3 India
7.3.4 Korea
7.3.5 Thailand
7.3.6 Malaysia
7.3.7 Others
7.4 ROW
7.4.1 Brazil
7.4.2 Russia
7.4.3 Others
8. Competitive Landscape
8.1 Analysis of Competitive Strategies
8.2 Competitive strategies
8.2.1 Mergers and Acquisitions
8.2.2 New Product Launches
8.2.3 Agreements and Collaborations
8.2.4 Strategic Expansions
9. Company Profiles
9.1 BASF SE
9.2 BP Plc
9.3 INEOS
9.4 Saudi Basic Industries Corporation
9.5 Petronas
9.6 China National Petroleum Corporation
9.7 China Petroleum & Chemicals Corporation
9.8 National Petroleum Company (Iran)
9.9 Polimeri Europa (Eni Chemicals)
9.10 Mitsui Chemicals Inc
9.11 Exxon Chemicals
9.12 Formosa Plastics Limited
9.13 Sumitomo Chemicals
9.14 DuPont
9.15 Chevron Philips
9.16 LyondellBasell Industries Ltd.
9.17 Dow Chemicals Company
9.18 NOVA Chemicals
9.19 Reliance Industries
9.20 Petrobras
Request for detailed methodology, assumptions & how numbers were triangulated.