Prenatal Management Market
Prenatal Management Market by Stages (I, II, III Trimester), Birth Defects (Down syndrome, Trisomy 18), Component (Software (Standalone, Integrated), Services), Delivery Mode (On-Premise, Cloud-Based), End User (Providers, Patients) - Forecasts to 2019
Report Code: UC 1565
Jan, 2024, by marketsandmarkets.com
The prenatal management market is expected to reach around $847.4 million by 2019 from $593.0 million in 2014, at a CAGR of 7.4%. Major factors driving the growth of this market include increasing prevalence of birth defects, rising government initiatives for improving maternal/fetal health across the globe, increasing company investments in the development of prenatal management systems, shortage of nursing staff and doctors, and technological advancements. However, high cost of systems and lack of skilled professionals are expected to restrain the growth of this market. Emerging economies and cloud-based models present an array of opportunities for the growth of this market.
North America dominates the prenatal management market, with the U.S. accounting for a major market share. However, Asia is poised to grow at the highest CAGR during the forecast period, owing to rising focus of major market players and increasing birth rate in this region.
Prominent players in the prenatal management market are Allscripts Healthcare Solutions (U.S.), Biomedia Holdings Pte Ltd (Singapore), Cerner Corporation (U.S.), Clinical Computer Systems Inc. (U.S.), GE Healthcare (U.K.), Mckesson Corporation (U.S.), Perigen (U.S.), Perkin Elmer, Inc. (U.S.), Philips Healthcare (Netherlands), and Siemens Healthcare (Germany).
Get online access to the report on the World's First Market Intelligence Cloud
Easy to Download Historical Data & Forecast Numbers
Company Analysis Dashboard for high growth potential opportunities
Research Analyst Access for customization & queries
Competitor Analysis with Interactive dashboard
Latest News, Updates & Trend analysis
Request Sample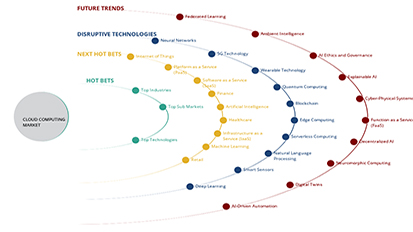 Click on image to enlarge
Scope of the Report
This research report covers the prenatal management market by stages, birth defects, component, delivery mode, end user, and geography.
Prenatal Management Market, By Stages
First Trimester
Second Trimester
Third Trimester
Prenatal Management Market, By Birth Defects
Down syndrome
Trisomy 18
Neural Tube Defects
Abdominal Wall Defects
Smith-Lemli-Opitz syndrome
Prenatal Management Market, By Component
Software

Standalone Solutions
Integrated Solution

Services

Consulting Services
Customization Services
Clinical Training
Online Services
Prenatal Management Market, By Delivery Mode
On-Premise
Web-Based
Cloud-Based
Prenatal Management Market, By End Users
Providers
Payers
Patients
Others
Geographical Analysis
North America
Europe
Asia
Rest of World
Request for detailed table of content.
Request for detailed methodology, assumptions & how numbers were triangulated.