Respiratory Antivirals Market
Respiratory Antivirals Market by Disease Type (URTI, Influenza, Bronchiolitis, Pneumonia, Measles, & Others), Drug Class (Nucleoside Analogues, Neuraminidase Inhibitors, Ion Channel Blockers, Fusion Protein Inhibitors) - Global Forecast to 2019
Report Code: UC 2858
Jan, 2024, by marketsandmarkets.com
Over the years, there has been a significant increase in the number of viral respiratory infections in humans. As a result of this, the costs to the community have increased considerably owing to the growing number of physician visits and hospitalizations. Among approximately 200 viral respiratory pathogens, the most important viral pathogens include influenza and respiratory syncytial viruses (RSVs). Antiviral drugs play an important role in the prevention and treatment of these disorders. Historically, antiviral therapeutic agents have been used as a complementary strategy along with immunization in the prevention of influenza in the elderly population. However, the widespread use of antivirals is restricted by their cost, especially when used for prophylaxis.
There are a few classes of approved agents for the treatment of respiratory viral infections. These include nucleoside analogs, ion channel blockers, neuraminidase inhibitors, and fusion protein inhibitors. Some of the most popular antiviral drugs are Amantadine, Rimantadine, Zanamivir, Oseltamivir, and Ribavirin, among others. Furthermore, the development of antiviral drugs requires a detailed knowledge of the replication of individual viruses and their intimate association with normal host cell activity. The antiviral therapeutic area for respiratory infections is witnessing success owing to the drugs targeting the "non-self" genomes and patient population that are capable of tolerating side effects and are adaptable to inconvenient dosing.
The market is mainly driven by increasing incidences of respiratory infections, technological advancements such as use of nanotechnology in virology and its potential for antiviral therapeutics, and growing demand for quality healthcare. However, a number of pharmaceutical companies are shifting focus to other therapeutic areas, primarily due to high R&D costs and declining R&D productivity in addition to uncertainties in the regulatory guidelines.
Apart from these market drivers, there are several geographic drivers as well for the growth of the respiratory antivirals market. The respiratory antivirals market in Asia-Pacific is expected to become the growth center for the global respiratory antivirals market. The respiratory antivirals markets in Japan and India are also likely to show a significant growth during the forecast period of 2014 to 2019. The higher CAGRs of these markets can mainly be attributed to the rising patient population, increasing middle-class incomes, surge in the health insurance market, and increased awareness about quality healthcare.
The top five players in the global respiratory antivirals market account for more than 40%–50% of the market. However, new entrants in the market are intensifying the competition and thereby threatening the market shares of the existing players. In order to maintain their shares, leading players are continuously updating their product pipelines and focusing on introducing new products into the market. This increasing competitiveness is expected to drive innovation in the market, thereby helping the industry to solve existing challenges and meet the needs of the market.
Get online access to the report on the World's First Market Intelligence Cloud
Easy to Download Historical Data & Forecast Numbers
Company Analysis Dashboard for high growth potential opportunities
Research Analyst Access for customization & queries
Competitor Analysis with Interactive dashboard
Latest News, Updates & Trend analysis
Request Sample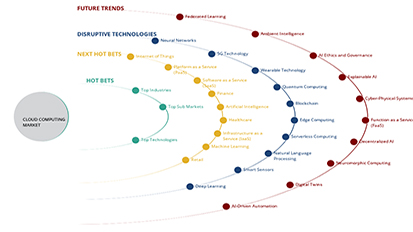 Click on image to enlarge
Scope of the Report
Respiratory tract infections (RTIs) are infections affecting the sinuses, throat, airways, or lungs. These infections are usually caused by viruses but can also be caused by bacteria. Currently, only a handful of antiviral drugs are available for the treatment of respiratory infections in humans. However, owing to better knowledge and understanding of the molecular replication machinery of viruses and availability of computational methods for modeling protein structure, along with the use of RNA interference (RNAi) technology for sequence-specific inhibition of viral nucleic acids, a more rational approach has been adopted for the search for new antiviral drugs.

Global Respiratory Antivirals Market
This research report categorizes the respiratory antivirals market into the following segments:
Global Respiratory Antivirals Market, by Disease Type

Upper Respiratory Tract Infections (URTIs)
Influenza
Bronchiolitis
Croup
Pneumonia
Measles
Others

Global Respiratory Antivirals Market, by Drug Class

Nucleoside Analogs
Neuraminidase Inhibitors
Ion Channel Blockers
Fusion Protein Inhibitors

Global Respiratory Antivirals Market, by Geography

North America
Europe

Germany
France
U.K.
Italy
Spain
Rest of Europe (RoE)

Asia-pacific (APAC)

China
Japan
India
Rest of APAC

Rest of the World (RoW)

Latin America
Middle East & Africa
Request for detailed table of content.
Request for detailed methodology, assumptions & how numbers were triangulated.