Get in-depth analysis of the COVID-19 impact on the Ship Electrical Systems Market
Benchmarking the rapid strategy shifts of the Top 100 companies in the Ship Electrical Systems Market
Request For Special Pricing
The ship electrical systems market was valued at USD XX million in 2016 and is expected to reach USD XX million by 2022 at a CAGR of XX% during the forecast period.
The years considered for the study are as follows:
Base Year – 2016
Estimated Year – 2017
Projected Year – 2022
Forecast Period – 2017 to 2022
2016 has been considered as the base year for company profiles. Whenever information was unavailable for the base year, the prior year has been considered.
Objectives of the Study
To define, estimate, segment, and forecast the ship electrical systems market on the basis of components, ship type, and region
To forecast the market size of segments with respect to various regions such as North America, Europe, Asia Pacific, and Rest of the World (RoW)
To identify, analyze, describe, and evaluate key drivers, restraints, opportunities, and challenges impacting the growth of the ship electrical systems market
To identify industry trends, market trends, and technology trends currently prevailing in the ship electrical systems market
To anticipate the degree of competition in the market by identifying key market players
To provide company profiles of key companies in the ship electrical systems market based on their product portfolios, financial positions, and key growth strategies
To analyze opportunities in the market for stakeholders and provide a detailed competitive landscape of the market
To track and analyze competitive developments such as contracts, agreements, acquisitions, collaborations, partnerships & joint ventures, and new product launches by key players in the ship electrical systems market
Research Methodology
This research study involved the usage of extensive secondary sources including directories; databases of articles; journals on ship electrical systems, company newsletters; and information portals such as D&B Hoovers, Bloomberg, and Factiva to identify and collect information useful for this extensive, technical, market-oriented, and commercial study of the market. Primary sources are several industry experts from the core and related industries, OEMs, vendors, suppliers, technology developers, alliances, and organizations. These sources are related to all the segments of the value-chain of this industry.
In-depth interviews were conducted with various primary respondents, including key industry participants, subject-matter experts, C-level executives of key market players, and industry consultants, among other experts, to obtain and verify critical qualitative and quantitative information as well as assess prospects. After arriving at the overall market size, the total market has been split into several segments and subsegments. The figure given below illustrates the breakdown of primaries conducted during the research study on the basis of company type, designation, and region, conducted during the research study.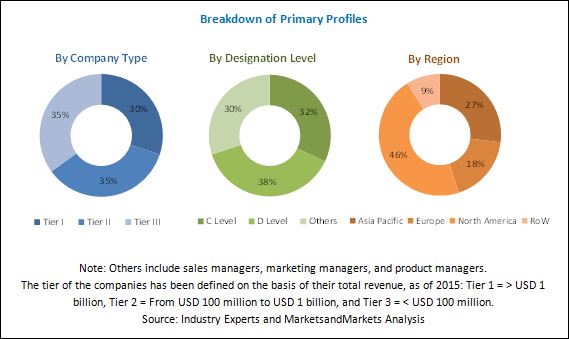 Market Ecosystem:
The ship electrical systems ecosystem comprises OEMs such as ABB Ltd. (Switzerland), Siemens AG (Germany), Kongsberg Gruppen AS (Norway), Larsen & Toubro Limited (India), Wartsila Oyj Abp (Finland), and others.
Target Audience:
Wholesalers, Retailers, and Distributors of ship electrical systems
System integrators
Technology providers
Ship electric system designers
Defense Regulatory Bodies
Investment Banks
Scope of the Report:
By Components

Onboard power generation

Generators
Electric Motors
Starting Devices
Other power generation components

Onboard power distribution

Switchboards
Transformers
Circuit breakers, Bus bars, and Fuses
Other power distribution components

By Ship Type

Merchant ships
Recreational vessels
Naval & Coast Guard ships
Other vessels

By Region

North America
Europe
Asia Pacific
Rest of the World
Available Customizations:
Along with the market data, MarketsandMarkets offers customizations as per the client's specific needs. The following customization options are available for this report:
Company Information
Detailed analysis and profiling of additional market players (up to 5)