Urology Procedure Market
Urology Procedure Market by Type (Dialysis, Endoscopy (Cystoscopy, Ureteroscopy, Nephroscopy, Laparoscopy), Robotic, Prostatectomy, ESWL, Brachytherapy, Cryotherapy, Bladder Sling, Biopsy, Urodynamic), by Facility, Region, Volume Data - Forecast to 2023
Report Code: UC 1910
Oct, 2023, by marketsandmarkets.com
The growing incidence of urological cancer along with a rapidly aging population, technological advancements in urology devices, and increasing healthcare expenditure are key factors driving the growth of this market.
The global urology procedures market is segmented by type, facility and region. By type, the urology procedures market is segmented into dialysis, endoscopy, robotic, prostatectomy, cystectomy, extracorporeal shock wave lithotripsy, brachytherapy, cryotherapy, bladder sling, biopsy and urodynamic procedures. The dialysis and endoscopy procedure segments together accounted for the largest market share of the global urology procedures market in 2017. Factors driving the growth of these segments include the increasing adoption of minimally invasive techniques in urology treatment and advances in technology to develop novel instruments.
By facility, the urology procedures market is segmented into hospitals and ambulatory surgical centers. The hospital segment is estimated to account for the largest share of the global urology procedures market during the forecast period. Growth in the number of hospitals coupled with better accessibility and availability of instruments in hospitals and clinics are major factors driving the growth of this segment.
The global urology procedures market is dominated by North America, followed by Asia. North America will continue to dominate this market during the forecast period. However, Asia is expected to witness the highest CAGR during the forecast period with growth centered at China, India, and Japan. Factors such as the rising number of diagnostic procedures and preventive medicine in emerging Asian countries and government support are driving the growth of the urology procedures market in this region. Majority of the urology devices have a broad product portfolio with comprehensive features and innovative products are launched every year. These products are increase the efficiency and ease for doctors and surgeons. However, factors such as high cost of procedures, and complexity of diseases may restrain market growth.
Target Audience for this Report:
Manufacturers and Suppliers of Urology Surgical and Diagnostic Devices
Pharmaceutical and Biotechnology Companies
Academic Research Institutes related to Urology Market
Value Addition for the Buyer:
This report provides insights into the global urology procedures market by procedure volume. It provides valuable information on the type of procedures, facilities, and regions in the market. The geographic analysis for these segments is also presented in this report.
The above-mentioned information would help the buyer understand market dynamics. In addition, the forecasts provided in the report will enable firms to understand the trends in this market and better position themselves to capitalize on the growth opportunities.
Get online access to the report on the World's First Market Intelligence Cloud
Easy to Download Historical Data & Forecast Numbers
Company Analysis Dashboard for high growth potential opportunities
Research Analyst Access for customization & queries
Competitor Analysis with Interactive dashboard
Latest News, Updates & Trend analysis
Request Sample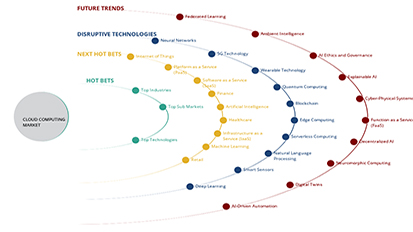 Click on image to enlarge
Scope of the Report
:
This report categorizes the urology procedure volume market into the following segments:
Urology Procedure Market, by Type
Dialysis Procedure

Haemodialysis
Peritoneal Dialysis

Endoscopy Procedure

Endoscopy Diagnostic Procedures

Cystoscopy And Ureteroscopy
Nephroscopy
Resectoscopy
Laparoscopy

Endoscopy Therapeutic Procedure

Cystoscopy And Ureteroscopy
Resectoscopy
Laparoscopy

Robotic Urology Procedure

Pyeloplasty
Radical Prostatectomy
Nephrectomy

Prostatectomy
Cystectomy
Extracorporeal Shock Wave Lithotripsy Procedure
Brachytherapy Procedure
Cryotherapy Procedure
Bladder Sling Procedure
Biopsy Procedure

Prostate
Kidney
Bladder
Urethra

Urodynamic Procedure
Urology Procedure Market, by Facility
Hospitals
Ambulatory Surgical Centers
Urology Procedure Market, by Geography
North America
Europe

UK
Germany
France
Italy
Spain
RoE

Asia
Rest of the World
Table of Contents
1 Introduction
1.1 Objective of the Study
1.2 Market Definition
1.3 Market Scope
1.4 Limitations
2 Research Methodology
2.1 Market Estimation
2.2 Research Data
2.2.1 Key Data Points Taken From Secondary Sources
2.2.2 Key Data Points Taken From Primary Sources
2.3 Research Assumptions
3 Executive Summary
4 Market Overview
4.1 Introduction
4.2 Market Dynamics
4.2.1 Drivers
4.2.2 Restraints
4.2.3 Opportunities
4.2.4 Challenges
5 Urology Procedure Market, By Type (Procedure Volume)
5.1 Introduction
5.2 Dialysis Procedure
5.2.1 Hemodialysis
5.2.2 Peritoneal Dialysis
5.3 Endoscopy Procedure
5.3.1 Endoscopy Diagnostic Procedure
5.3.1.1 Cystoscopy and Ureteroscopy
5.3.1.2 Nephroscopy
5.3.1.3 Resectoscopy
5.3.1.4 Laparoscopy
5.3.2 Endoscopy Therapeutic Procedure
5.3.2.1 Cystoscopy and Ureteroscopy
5.3.2.2 Resectoscopy
5.3.2.3 Laparoscopy
5.4 Robotic Urology Procedure
5.4.1 Pyeloplasty
5.4.2 Radical Prostatectomy
5.4.3 Nephrectomy
5.5 Prostatectomy
5.6 Cystectomy
5.7 Extracorporeal Shock Wave Lithotripsy Procedure
5.8 Brachytherapy Procedure
5.9 Cryotherapy Procedure
5.10 Bladder Sling Procedure
5.11 Biopsy Procedure
5.11.1 Prostate
5.11.2 Kidney
5.11.3 Bladder
5.11.4 Urethra
5.12 Urodynamic Procedure
6 Urology Procedure Market, By Facility (Procedure Volume)
6.1 Introduction
6.2 Hospitals
6.3 Ambulatory Surgical Centers
7 Urology Procedure Market, By Geography (Procedure Volume)
7.1 Introduction
7.2 North America
7.2.1 US
7.2.2 Canada
7.3 Europe
7.3.1 Germany
7.3.2 France
7.3.3 UK
7.3.4 Italy
7.3.5 Spain
7.3.6 Rest of Europe
7.4 Asia
7.4.1 China
7.4.2 Japan
7.4.3 India
7.4.4 Rest of Asia
7.5 Rest of the World
8 Appendix
* Segmentation May Change During the Course of Actual Research Work.
Request for detailed methodology, assumptions & how numbers were triangulated.