Vision Care Market
Vision Care Market - Forecast to 2023
Report Code: UC 1916
Oct, 2023, by marketsandmarkets.com
The global vision care market is expected to reach approximately USD 64 Billion by 2023 from USD 52 Billion in 2018, at a CAGR of 4.2% from 2018 to 2023. Growth in the global vision care market is mainly driven by factors such as rising geriatric population & related eye diseases and technological advancement in eye care devices.
2017 – Base Year
2018 – Estimated Year
2023 – Projected Year
Objectives of the Study
To define, describe, and forecast the global vision care market on the basis of product and region
To provide detailed information regarding the major factors influencing the growth of the vision care market (drivers, restraints, opportunities, and challenges)
To analyze micromarkets with respect to individual growth trends, prospects, and contributions to the overall market
To analyze the opportunities in the vision care market for stakeholders and provide details of the competitive landscape for market leaders
To profile the key players in this market and comprehensively analyze their market shares and core competencies
To forecast the market size of the global vision care market with respect to four main regions, namely, North America, Europe, Asia Pacific, and Rest of the World.
To track and analyze competitive developments such as merger, acquisitions, product developments, agreements, partnerships, collaborations, and expansions in the vision care market
Research Methodology
Top-down and bottom-up approaches are used to validate the size of the global vision care market and estimate the size of various other dependent submarkets. Major players are identified through secondary research, and their market revenues will be determined through primary and secondary research. Secondary research is included the study of International Council of Ophthalmology (ICO), American Academy of Ophthalmology (AAO), All India Ophthalmological Society (AIOS), European Board of Ophthalmology (EBO), Asia Pacific Academy of Ophthalmology, and the annual & financial reports of top market players, whereas primary research is included extensive interviews with the key opinion leaders such as CEOs, directors, and marketing executives. The percentage splits, shares, and breakdowns of the product markets is determined using secondary sources and verified through primary sources. All possible parameters that affect the market covered in this research study is accounted for, viewed in extensive detail, verified through primary research, and analyzed to get the final quantitative and qualitative data. This data is consolidated and added with detailed inputs and analysis from MarketsandMarkets and presented in this report.
The prominent players in the global vision care market are CooperVision (US), Essilor International S.A. (France), Carl Zeiss Meditec (Germany), Johnson & Johnson Vision Care (US), Luxottica (Italy), Novartis International AG (Switzerland), Valeant Pharmaceuticals (Canada), Bausch + Lomb (US), Menicon (Japan), and Paragon Vision Sciences (US).
Target Audience
Vision care device manufacturers
Suppliers and distributors of vision care devices
Original Equipment Manufacturers (OEMs)
Ophthalmologists
Healthcare service providers (including hospitals, independent physicians, and private eye care centers)
Medical institutes
Health insurance players
Research and consulting firms
Get online access to the report on the World's First Market Intelligence Cloud
Easy to Download Historical Data & Forecast Numbers
Company Analysis Dashboard for high growth potential opportunities
Research Analyst Access for customization & queries
Competitor Analysis with Interactive dashboard
Latest News, Updates & Trend analysis
Request Sample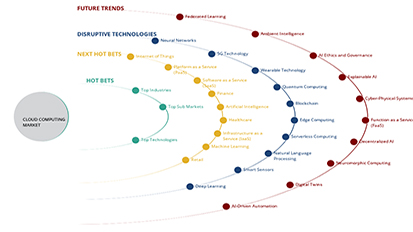 Click on image to enlarge
Scope of the Report
This research report categorizes the global vison care market into the following segments:
Vision Care Market, By Product
Eye Glasses

Single Vision Eyeglasses
Bifocal Eyeglasses
Progressive Eyeglasses

Contact Lens

Personalized/Custom
Specific Care
Single Vision
Progressive Lenses
Activity Lenses

Intraocular Lens

Traditional/Monofocal IOLs
Premium IOLs
Phakic IOLs

Others

Contact Lens Solutions
Artificial Tears
Vision Care Market, By Distribution Channel
Retail Stores
E-Commerce
Clinics
Hospitals
Vision Care Market, by Region
North America
Europe
Germany
France
UK
Italy
Spain
Rest of Europe (RoE)
APAC
Japan
China
India
Rest of Asia Pacific (RoAPAC)
Latin America
Middle East and Africa

Available customizations:

With the given market data, MarketsandMarkets offers customizations as per the company's specific needs. The following customization options are available for the report:

Product Analysis
Product matrix, which gives a detailed comparison of the product portfolios of each company
Market Size Analysis
Further breakdown of the RoAPAC vision care market in South Korea, Australia, New Zealand, and other countries
Company Information
Detailed analysis and profiling of additional market players (Up to 5)
Table of Contents
1 Introduction
1.1 Objectives of the Study
1.2 Market Definition
1.3 Market Scope
1.3.1 Markets Covered
1.3.2 Years Considered for the Study
1.4 Currency
1.5 Limitations
1.6 Stakeholders
2 Research Methodology
2.1 Research Approach
2.1.1 Secondary Sources
2.1.1.1 Key Data From Secondary Sources
2.1.2 Primary Sources
2.1.2.1 Key Data From Primary Sources
2.1.2.2 Key Industry Insights
2.2 Market Size Estimation
2.3 Market Breakdown and Data Triangulation
2.4 Market Share Estimation
2.5 Assumptions for the Study
3 Executive Summary
4 Premium Insights
5 Market Overview
5.1 Introduction
5.2 Market Segmentation
5.3 Market Dynamics
5.3.1 Drivers
5.3.2 Restraints
5.3.3 Opportunities
5.3.4 Challenges
6 Industry Insights
6.1 Introduction
6.2 Industry Trends
6.3 Regulatory Analysis
7 Vision Care Market, By Product Type, 2016-2023 (USD Million)
7.1 Introduction
7.2 Eye Glasses
7.2.1 Single Vision
7.2.2 Bifocal
7.2.3 Progressive
7.3 Contact Lens
7.3.1 Personalized/Custom
7.3.2 Specific Care
7.3.4 Single Vision
7.3.5 Progressive Lenses
7.3.6 Activity Lenses
7.4 Intraocular Lens
7.4.1 Traditional/Monofocal Iols
7.4.2 Premium Iols
7.4.3 Phakic Iols
7.5 Others
7.5.1 Contact Lens Care Solutions
7.5.2 Artificial Tears
8 Vision Care Market, By Distribution Channel, 2016-2023 (USD Million)
8.1 Introduction
8.2 Retail Stores
8.3 E-Commerce
8.4 Clinics
8.5 Hospitals
9 Vision Care Market, By Region/Country, 2016-2023 (USD Million)
9.1 Introduction
9.2 North America
9.2.1 US
9.2.2 Canada
9.3 Europe
9.3.1 Germany
9.3.2 France
9.3.3 UK
9.3.4 Italy
9.3.5 Spain
9.3.6 Rest of Europe (RoE)
9.4 Asia Pacific
9.4.1 Japan
9.4.2 China
9.4.3 Rest of APAC (RoAPAC)
9.5 Latin America
9.6 Middle East & Africa
10 Competitive Landscape
10.1 Overview
10.2 Market Share Analysis
10.3 Competitive Situation and Trends
10.3.1 New Service Launches
10.3.2 Collaborations, Agreements, & Partnerships
10.3.3 Mergers & Acquisitions
10.3.4 Expansions
11 Company Profiles*
(Business Overview, Key Financials, Products Offerings, Recent Developments, SWOT Analysis, and MnM View)
11.1 Coopervision
11.2 Essilor Group
11.3 Johnson & Johnson
11.4 Luxottica
11.5 Novartis
11.6 Valeant Pharmaceuticals
11.7 Bausch and Lomb
11.8 Menicon
11.9 Paragon Vision Sciences
11.10 Carl Zeiss
12 Appendix
12.1 Insights of Industry Experts
12.2 Discussion Guide
12.3 Other Developments
12.4 Knowledge Store: Marketsandmarkets' Subscription Portal
12.5 Introducing RT: Real-Time Market Intelligence
12.6 Available Customizations
12.7 Related Reports
*List of Companies is Subject to Change During the Course of the Study.
*Details on Key Financials and Growth Strategy Might Not Be Captured in Case of Unlisted Companies.
*SWOT Analysis Will Be Provided for Top-5 Companies Only
Request for detailed methodology, assumptions & how numbers were triangulated.