overview
Join MarketsandMarkets™ in London for our fourth annual customer summit on Monday and Tuesday, October 21st - 22nd.
With the pace of change occurring in today's business environment, we're excited to discuss emerging as well as disruptive technologies and opportunities expected to dictate the revenue mix of global companies.
Around the world, business leaders are realizing that their revenue sources today have the potential to be vastly different in 5-10 years. Leaders who do not anticipate these trends risk the potential of losing competitive advantage, and with markets becoming increasingly interconnected, this can reverberate throughout industries. Our summit, a personal forum, will allow you to network with other decision makers who are facing the problems you are. Discover from them how their companies and industries are leading this change, and bring back to your company ways to implement some of these ideas.
Hear TED Talk-style sessions and interactive panel discussions from top executives of every major industry, and discover areas of opportunities within connected and converging markets.
Come and share your ideas with us and others - and challenge your views - during a couple of days of insights and inspiration.
Event Details
VALIDATING INVESTMENT DECISIONS IN CONNECTED MARKETS AMID DISRUPTIONS FROM OUTSIDE INDUSTRIES
Market dynamics are constantly shifting and the only constant in interconnected markets is change. How can leaders cut through the noise of the impacts of disruption and evolution in adjacent industries to assess the true impacts of their organizational decisions not only on their internal business but on other potential markets and opportunities that could create future unanticipated revenue opportunities?
BUILDING AND LEVERAGING ECOSYSTEMS TO ADJUST TO DYNAMIC MARKET CHANGES. CAN THIS BEST BE DONE INTERNALLY OR THROUGH LEVERAGED PARTNERSHIPS?
As markets and ecosystems continue to develop and converge, it becomes increasingly difficult to remain a "lone wolf" in your business. Partnerships and collaborations are increasingly becoming the necessary means to get to market faster and more effectively. What are the best market actions to employ a collaborative approach and which decisions and actions are better left to internal expertise and actions?
THE CURSE OF INFORMATION OVERLOAD AND THE JOURNEY TOWARDS SINGLE SOURCE OF TRUTH
There's just too much information to process these days. From cereal aisles in your local grocery store to market intelligence reports, there is a just an overwhelming amount of information to assimilate and retain. It is important as a leader to not only differentiate between useful and useless information but also take your teams on the journey towards a single source of truth in the organization. What are the various strategies one can employ to achieve clarity, retain meaningful information and avoid making counter-productive associations?
THE JOURNEY FROM STRATEGY DESIGN TO STRATEGY DELIVERY - HOW TO TRANSFORM STRATEGIES INTO REAL REVENUE IMPACT?
In today's ever changing business environment, creating and implementing great strategies requires the right information, talent, resources and the right practices and tools. How are today's strategy and MI teams trying to bridge the expensive and unproductive gap between strategy design and strategy delivery?
MAXIMIZING VALUE FROM YOUR MOST IMPORTANT DECISIONS
An extreme amount of effort and resources goes into deriving the right decisions to execute a successful strategic path in an organization. How can leaders ensure they derive the most impact from the action plans and initiatives they choose to enact? And how can the value from these decisions be optimally and clearly measured in a constantly changing world with moving targets?
WHY ATTEND
PEER TO PEER NETWORKING
Opportunities to meet with senior level peers in an intimate and dynamic setting -- validate your strategies, test out new thinking, and expand your contacts
GET INSPIRED BY INDUSTRY INSIGHTS AND YOUR PEERS
Combine the latest research on emerging trends and technologies from MarketsandMarkets™ research with real world use cases from our customers who are generating revenue with these latest trends and use cases. For example, at our last summit, a leading technology company discussed specifically how they are using big data in their analysis of markets, and another went into detail on how they anticipate technological trends and implement them throughout their organization.
RECEIVE REAL WORLD ACTIONABLE ADVICE
We combine presentations with interactive panel discussions that invite audience participation. Debate, questions, and advice coming from presenters, panelists, and attendees is highly encouraged!
GAIN A GLOBAL PERSPECTIVE
Along with many of our clients, MarketsandMarkets™ is a global company. As such, we cover emerging technologies from around the world as well as interesting new geographies and how the latest technologies and use-trends will drive their growth. We have researched the depth and breadth of the impact of technology on a global basis, helping our clients make sense of various niche markets throughout different regions.
REVIEW OUR RESEARCH OFFERINGS
Learn how MarketsandMarkets™ extensive and exclusive research and engagement services can help your company identify new areas for generating revenue - see first-hand how Knowledge Store is changing the way organizations are using market research to impact their revenues
AGENDA
October 21, 2019 - Monday
1:00 PM - 1:30 PM

Welcome Address - MarketsandMarkets™ Celebrates 10 Years - A Decade of Belief
Sandeep Sugla - Founder and CEO MarketsandMarkets™
Shelly Singh - COO, MarketsandMarkets™

2:00 PM - 2:45 PM

Discussion Panel A - Validating Investment Decisions in Connected Markets Amid Disruptions From Outside Industries

4:00 PM - 4:45 PM

Discussion Panel B - Building and Leveraging Ecosystems to Adjust to Dynamic Market Changes. Can This Best be Done Internally or Through Leveraged Partnerships?

4:45 PM - 5:30 PM

Unveiling of 360 Quadrants - Rajat/Sandeep

5:30 PM - 8:30 PM

Networking, Drinks, Fireside Chat and Entertainment
October 22, 2019 - Tuesday
9:00 AM - 9:30 AM

ConnecTED Session 4 - Siri is 10 years old - Exploration of New Human Machine Interactions in an AI World

Speaker - Peter Marcotullio, Vice President, Commercial Development - SRI International

9:30 AM - 10:15 AM

Discussion Panel C - The Curse of Information Overload and the Journey Towards Single Source of Truth

11:00 AM - 11:45 AM

Discussion Panel D - The Journey From Strategy Design to Strategy Delivery - How to Transform Strategies into Real Revenue Impact?

11:45 AM - 12:15 PM

Closing Remarks - Shelly Singh, COO and Pavan Palety, Head of Geography, MarketsandMarkets™
speakers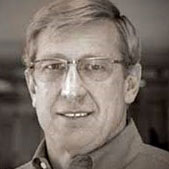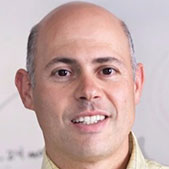 VENUE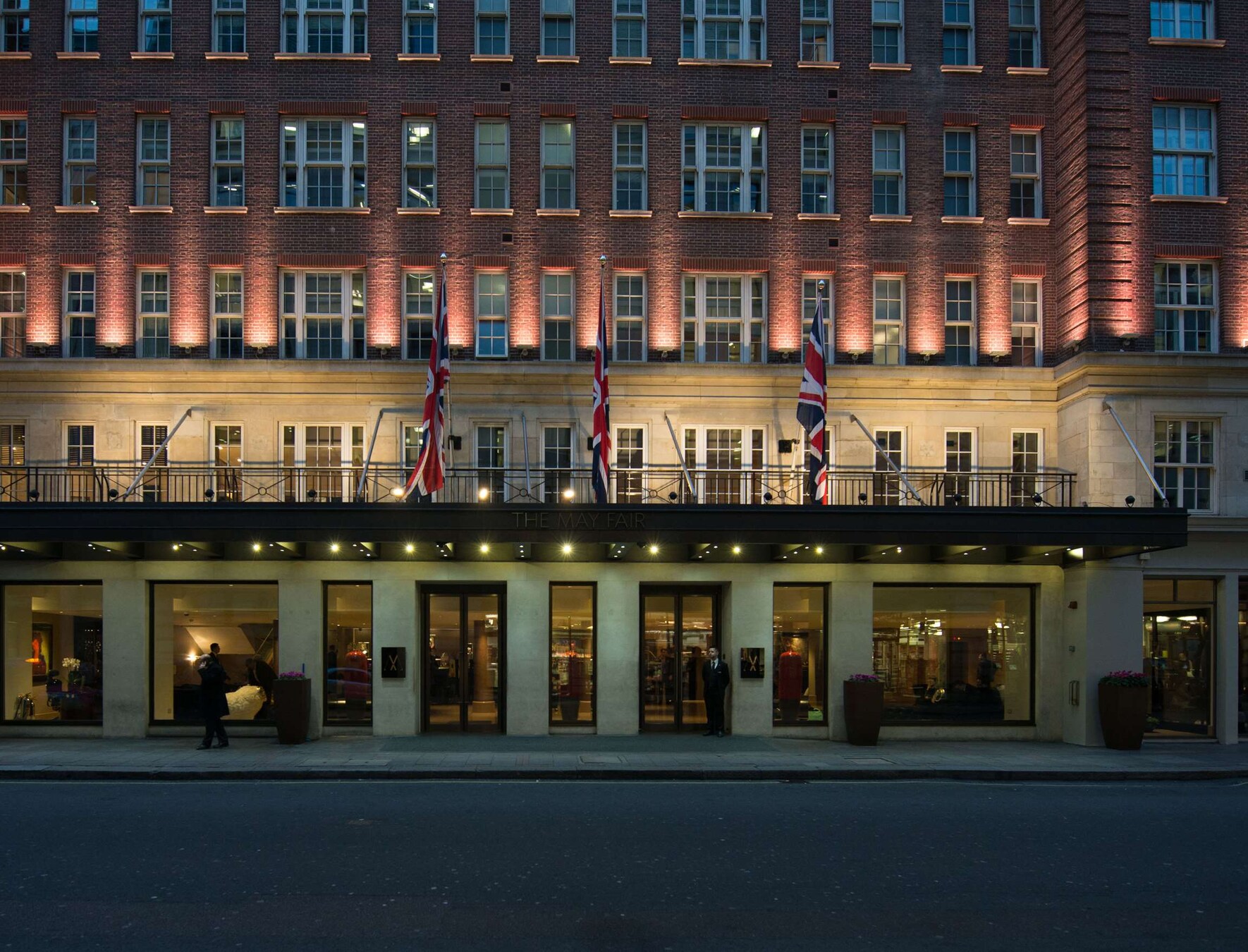 The May Fair, A Radisson Collection Hotel
Stratton Street, London,W1J 8LT,United Kingdom
The May Fair, A Radisson Collection Hotel is set in the heart of one of the most sought-after addresses in the world. Opened in 1927, The May Fair, was the first new hotel to open in the British capital in over 20 years. Inaugurated by King George V and Queen Mary, the hotel quickly became a playground for London's high society. Today, while eminent spaces and glimmering Baccarat chandeliers remain, the hotel has transformed into a contemporary boutique getaway, known for its timeless elegance and charm.
Located in one of London's most affluent and desirable neighbourhoods, The May Fair London, A Radisson Collection Hotel offers plenty to do, see, and explore. Popular attractions like the Royal Academy of Arts, Spencer House, and Wellington Arch are mere moments away, as is Hyde Park when escaping the bustle of the city can't come quickly enough. Close to Buckingham Palace, Bond Street's exclusive boutiques and Berkeley Street's famous restaurants, the hotel is moments from Green Park tube station, providing easy access to Canary Wharf.