Trends in Back Office Outsourcing by banks in U.S
Trends in Back Office Outsourcing by banks in U.S –
Report Code: BFS 1255
Aug, 2010, by marketsandmarkets.com
Key Take-aways
Define and measure the back office outsourcing market in the U.S.
Identify the key opportunities and the factors driving the growth of the back office outsourcing market
Identify the activities of banks and vendors regarding outsourcing of finance and accounting, HR, CRM, and procurement segment.
Deliver qualitative and quantitative data to vendors and banks, enabling new product development for the former and cost savings for the latter.
Report description
Back office outsourcing is a strategy adopted across industries. The recession has brought about significant changes in the outsourcing space. These changes include outsourcing services such as customer relationship management, procurement outsourcing to improve customer focus and transparency in business processes, and outsourcing end-to-end processes instead of particular functions in the process.
The question is no longer whether to outsource back office or not, but whether to outsource it to a captive source or third-party vendor. Equally important is to identify the particular processes that a large, middle, or small sized bank should outsource to have maximum positive impact. Multi-sourcing has also emerged as a major trend, where a primary supplier functions as a contractor and arranges other suppliers, or a group of suppliers collaborate to offer a collection of services.
The report covers an overview of the U.S. business process outsourcing market and its segments for front, middle, and back office outsourcing. Back office outsourcing forms the largest segment, and is further categorized into the submarkets for finance and accounting outsourcing (FAO), human resource outsourcing (HRO), customer relationship management (CRM), and procurement outsourcing (PO). These in turn cover transformation services, which are value-added functions such as credit rating, forecasting, data mining, and customer need and attitude analysis.
The market overview section analyzes the features of the outsourcing solutions provided by different vendors in order to help banks to select a particular vendor for a particular function. The market share estimates of the vendors are based on publicly available information on deals.
The strategy formulation section analyzes the cost advantages of offshore captive centers set up by banks and vendors. It also offers a comparative analysis of established and upcoming offshoring destinations and their expertise. The report includes business case studies analyzing the strategies undertaken to overcome challenges with the help of outsourcing.
Get online access to the report on the World's First Market Intelligence Cloud
Easy to Download Historical Data & Forecast Numbers
Company Analysis Dashboard for high growth potential opportunities
Research Analyst Access for customization & queries
Competitor Analysis with Interactive dashboard
Latest News, Updates & Trend analysis
Request Sample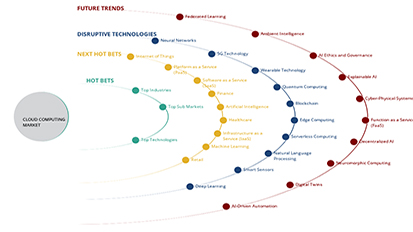 Click on image to enlarge
Scope of the Report
Strategy formulation
This section seeks to provide a schematic of the marketplace under study; and to enable the report user to determine their competitiveness and positioning in the market. Through our in-depth understanding of the financial services industry, we size the market, identify the trends and drivers, and develop the right framework for strategy formulation to help users maintain or enhance their market position.
Case studies
The section discusses the impact on banks' productivity on account of outsourcing the back office. With the help of case studies, we have reviewed the role of back office outsourcing in improving the efficiency of the banks.
Vendor Selection
This section seeks to profile the companies supporting the market under study. We profile the top vendors and analyze user perspectives to help you make the best decision for your financial institution. Every report includes in-depth reviews of the top vendors.
Key questions answered
Which are the high-growth segments and how is the market segmented on the basis of services and stakeholders?
What are market estimates and forecasts; which markets are doing well and which are not?
Where are the gaps and opportunities; what factors are driving market growth?
What is the competitive landscape; who are the main players; what are their strategic directives, operational strengths, key selling products, and product pipelines? Who is doing what?
Back office outsourcing -creating business impact for banks
The increasingly competitive environment in the banking industry has forced a number of banks to outsource front, middle, and back office operations in order to concentrate on their core competencies. Back office outsourcing enhances the execution of mundane and non-core processes, enabling organizations to focus on designing financial products, improving service offerings, and on enhancing customer services. Back office outsourcing dominates the overall outsourcing market in the U.S.
Total back office outsourcing market – derived from the total contract value in the U.S. – is estimated at $46.5 billion in 2010. Finance and accounting outsourcing (FAO) forms the largest submarket with $21.8 billion in the same year. This market has been witnessing steady growth since 2008, when the recession-induced concerns over cost rationalization increased the number of FAO deals by 40% in 2009. The BFSI segment contributed to around 14% of these deals.
Human resource outsourcing (HRO) is a mature segment, characterized by long-term deals and slow but steady growth. Commonly outsourced HR functions such as payroll, employee data administration, and employee benefit management have however witnessed very little innovation.
Customer relationship management (CRM) is a strategic approach to customer retention and employee satisfaction. While market growth is driven by the introduction of new technology developments such as SaaS-based offerings, CRM outsourcing is less prevalent in the banking industry due to reasons related to data security.
Procurement outsourcing (PO), is most common in manufacturing and logistics industries. Banks with large assets such as Deutsche Bank and Comerica Bank have also implemented this solution. This emerging market is expected to experience the highest CAGR amongst all segments, at an estimated 22% from 2010 to 2015.
Table of contents

Executive Summary
Why outsource back office operations?
Segments of back office outsourcing
Trends
Outlook
1 Introduction
1.1 Report purpose
1.1.1 Report catalyst
1.1.2 Report structure
1.2 Research objectives
1.3 STUDY METHODOLOGY
2 Market Overview
2.1 Market definition
2.2 market sizing
2.2.1 Finance & Accounting Outsourcing
2.2.1.1 Broadening scope of FAO market
2.2.1.2 India – a favored FAO destination
2.2.1.3 Competitive landscape
2.2.2 Human resource outsourcing
2.2.3 Customer relationship management
2.2.3.1 Enhances customer relationships
2.2.3.2 Helps banks design policies
2.2.3.3 Improves employee satisfaction
2.2.4 Procurement outsourcing
2.2.4.1 Procurement accounts for 10% of banks' revenue expenditures
2.2.4.2 Banks outsourcing procurement management
3 outsourcing trends: stakeholders' perspective
3.1 rising knowledge-intensiveness of outsourced processes in bfsi SPACE
3.2 BFSI dominates back office outsourcing space in the U.S.
3.2.1 outsourcing ENABLES banks TO focus on core business ACTIVITIES
3.2.2 Consolidating banking space drives MARKET GROWTH
3.2.3 increasing scope for outsourced functions
3.2.4 different outsourcing models followed by banks
3.2.4.1 Banks now choosing third-party vendors for high-end processes
3.2.4.2 Several banks juggling self-managed and vendor-managed captive centers
3.2.5 market dynamics
3.2.6 Burning Issues
3.2.6.1 Ensuring regulatory compliance in cost-effective manner
3.2.6.2 Accountability and innovation issues
3.2.6.3 Future of outsourcing in the U.S.
3.3 vendors enhancing service portfolio through M&A
3.3.1 maximum M&A in ITO & FAO
3.3.2 IBM: maximum outsourcing deals since crisis
3.4 back office locations: new shores and their attractiveness
3.4.1 low wage benefit
3.4.2 low infrastructure cost
3.5 president Obama's stand on offshoring
4 Strategy formulation
4.1 strategy formulation for banks
4.1.1 Flexibility vs switching costs
4.1.1.1 Shorter deals: an upcoming trend
4.1.1.2 Reasons why banks switch vendors
4.1.2 VENDOR competitiveness reducing AVERAGE ANNUAL CONTRACT VALUE
4.1.3 banks prefer e-procurement tools to a complete suite
4.1.4 Banks improving customer experience with CRM solution
4.1.5 Outsourcing Hrm standardizEs processes
4.1.6 trend toward multi-process deals
4.2 Strategy formulation for vendors
4.2.1 Banks providing outsourcing services to OTHER financial bodies
4.2.2 trend toward Transformation services
4.2.3 shifts in pricing models
4.2.4 move toward FAO specialization
4.2.5 on-demand offerings
4.2.6 spend management solutions
4.2.7 Relationship building vital for long-term deals
5 Business case studies
5.1 case study 1: Accenture revamps Deutsche bank's procurement process
5.1.1 Overview
5.1.2 Objectives
5.1.3 Challenges
5.1.4 Deutsche bank selects Accenture's procurement solution
5.1.5 Implementation process
5.1.6 benefits achieved
5.1.7 Conclusion
5.2 Case study 2: Standard Chartered improves customer focus with Oracle Siebel CRM
5.2.1 Overview
5.2.2 Objectives
5.2.3 Challenges
5.2.4 bank selects Oracle's CRM solution
5.2.5 Implementation & Benefits
5.2.6 Conclusion
6 Vendor profiles
6.1 Accenture plc
6.1.1 Products and services
6.1.2 Recent developments
6.2 Capgemini
6.2.1 Products and services
6.2.2 Recent developments
6.3 Computer Sciences Corporation
6.3.1 Products and services
6.3.2 Recent developments
6.4 ExlService Holdings, Inc
6.4.1 Products and services
6.4.2 Recent developments
6.5 Hewitt Associates INC
6.5.1 Products and services
6.5.2 Recent developments
6.6 Hewlett-Packard Company
6.6.1 Products and services
6.6.2 Recent developments
6.7 Infosys Technologies ltd
6.7.1 Products and services
6.7.2 Recent developments
6.8 International Business Machines Corporation
6.8.1 Products and services
6.8.2 Recent developments
6.9 Oracle Corporation
6.9.1 Products and services
6.9.2 Recent developments
6.10 Tata Consultancy Services ltd
6.10.1 Products and services
6.10.2 Recent developments
Appendix
List of Tables

TABLE 1 U.S. back office outsourcing market, by segments 2008 – 2015 ($billion)
TABLE 2 Competitive landscape in FAO
TABLE 3 Competitive landscape in HRO
TABLE 4 Competitive landscape in crm
TABLE 5 Competitive landscape in procurement outsourcing
TABLE 6 Current delivery locations for back office outsourcing
TABLE 7 emerging delivery locations for back office outsourcing
TABLE 8 strengths of offshoring centers

List of Figures

FIGURE 1 Back office outsourcing in U.S. banks
FIGURE 2 progressive outsourcing in BFSI industry
FIGURE 3 U.S. back office outsourcing market, by industry* (2009)
FIGURE 4 post-crisis shift in focus of u.s. banks
FIGURE 5 outsourcing models PREFERRED by u.s. banks
FIGURE 6 benefit comparison: bank-owned vs VENDOR-MANAGED CAPTIVE centerS
FIGURE 7 objectives of back office outsourcing, by degree of importance
FIGURE 8 VENDOR M&A activity BY major players & Service TYPE (2009 – 2010)
FIGURE 9 vendor M&A activity, by Verticals (2009)
FIGURE 10 Vendor share in overall outsourcing deals (2008 – 2009)
FIGURE 11 top Factors influencing offshoring decisions
FIGURE 12 Pay scale in various offshore & nearshore destinations
FIGURE 13 Cost of setting up captive centers
FIGURE 14 finding ideal trade-off area
FIGURE 15 duration of bfsi outsourcing deals signed between 2006 & 2009
FIGURE 16 declining ACV due to tough vendor competition
Request for detailed methodology, assumptions & how numbers were triangulated.