Immunochemistry Instruments & Reagents Market
Immunochemistry Instruments & Reagents Market by Product [Analyzer (CLIA, IFA, ELA, RIA, & ELFA), Stainer, Incubator, Autoclave, Consumables (Antibodies, Enzymes, & Antigens)], Cardiology, Endocrinology, Oncology, Hospitals, & Labs –Forecast to 2019
Report Code: UC 1363
Jan, 2024, by marketsandmarkets.com
The global immunochemistry instruments and reagents market is expected to reach $24.5 billion by 2019 from $17.3 billion in 2014, growing at a CAGR of 7.2% from 2014 to 2019. There is a rising focus on biomarker development across the globe as they help in detection of various diseases in their initial stage. Immunochemistry plays a crucial role in the development of biomarkers thus with the growing demand of biomarkers, the market for immunochemistry instruments and reagents will also flourish. Furthermore, government support in terms of funds and grants has also provided much needed impetus to this market. Moreover, increasing focus on drug monitoring and growing incidences of various diseases are other factors driving the growth of the market. In addition to this, technological advancements due to which automated and more accurate instruments are present in the market is another major factor propelling the growth of the market. However, factors such as stringent regulations for the development and launch of immunochemistry products and low adoption rate of automated immunochemistry products in developing economies due to high cost can hinder the growth of the market in coming years.
North America dominates the immunochemistry instruments and reagents market with the U.S. accounting for a major market share. Government funding is a major factor for the growth of the U.S. market. Furthermore, presence of advanced immunochemistry instruments in the country is another major factor for the high share of the U.S. market. The Asian market is poised to grow at the highest CAGR during the forecast period owing to increasing government investments in the life science sector and improving healthcare facilities in the region. The rising focus of prominent players on the Asian immunochemistry market is another factor driving its growth. Increasing number baby boomers who require frequent health checkups is also a main diver for this market. According to the China National Committee on Aging, there were 185 million people above 60 years of age in 2011 (13.7% of the population); this number is expected to touch 487 million by 2053 (34% of the population). This rising elderly population is likely to bolster the growth of Asian immunochemistry instruments and reagents market.
Prominent players in the immunochemistry instruments and reagents devices market are Roche, Siemens Healthcare, Abbott, Danaher, Ortho Clinical Diagnostics, Beckman Coulter, and Thermo Fisher amongst others.
Get online access to the report on the World's First Market Intelligence Cloud
Easy to Download Historical Data & Forecast Numbers
Company Analysis Dashboard for high growth potential opportunities
Research Analyst Access for customization & queries
Competitor Analysis with Interactive dashboard
Latest News, Updates & Trend analysis
Request Sample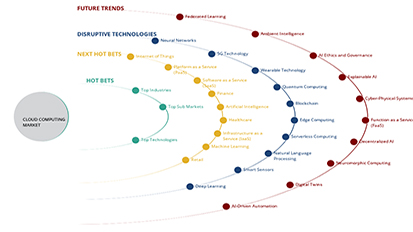 Click on image to enlarge
Scope of the Report
This research report covers the global immunochemistry instruments and reagents market by product type, application, end user, and geography.
Global immunochemistry instruments and reagents Market, by Product Type
Instruments

Immunochemistry Analyzers

Chemiluminescence Immunoassay (CLIA) Analyzers
Immuno Fluorescence (IFA) Analyzers
Enzyme Immunoassay (EIA) Analyzers
Radioimmunoassay (RIA) Analyzers
Enzyme Linked Fluorescent Assay (ELFA) Systems
Multiplexed Assay Systems

Immunochemistry Stainers

Automated Stainers
Semi-Automated Stainers

Incubators
Microscopes
centrifuges
Autoclaves

consumables

Antibodies

Primary Antibodies
Secondary Antibodies

Antigens
Enzymes
Reagents, Stains, & Buffers
Disposables
Others
Global Immunochemistry Instruments and Reagents Market, By Application
Endocrinology
Oncology
Cardiology
Therapeutic Drug Development & Monitoring
Infectious Disease Testing
Drugs Of Abuse Testing
Others
Global Immunochemistry Instruments and Reagents Market, By End User
Hospitals And Clinics
Diagnostic Laboratories
Research Labs & Institutes
Biopharmaceutical & Biotechnology Companies
Others
Global Immunochemistry Instruments and Reagents Market, By Region
North America
Europe

Germany
France
U.K.
Rest of Europe

Asia

China
Japan
India
Rest of Asia

Rest of the World

Latin America
Africa & Middle East
Pacific Countries
Request for detailed table of content.
Request for detailed methodology, assumptions & how numbers were triangulated.