Report description:
India has registered tremendous growth in terms of the population of HNWIs and their wealth, especially after the recent economic crisis; wealth management firms are now targeting this highly untapped market, offering HNWIs highly customized services and multiple investment opportunities
Clients have now become more cautious about selecting their wealth managers, taking into consideration factors such as advisory capability, brand, image and reputation, and personal relationship before making a choice. Equities and related investment once again leads various investment options available to HNWIs followed by debt related instruments
The wealth management market in India is dominated by the domestic banking sector. Many new firms are realizing the attractiveness of the Indian market and thus making huge inroads into the country. Although foreign banks have significant banking operations, their wealth management business is still at a nascent stage. Wealth manager are shifting their focus towards Tier II and Tier III cities
Get online access to the report on the World's First Market Intelligence Cloud
Easy to Download Historical Data & Forecast Numbers
Company Analysis Dashboard for high growth potential opportunities
Research Analyst Access for customization & queries
Competitor Analysis with Interactive dashboard
Latest News, Updates & Trend analysis
Request Sample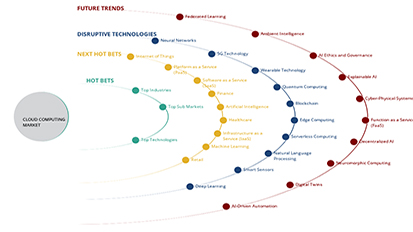 Click on image to enlarge
Scope of the Report

Market Overview: This section talks about the wealth and population of HNWIs in India and the various products and services offered to them. While commenting on the opportunities among Indian HNWIs for wealth management firms, it also discusses winning imperatives for the firms.
Market Dynamics: This section discusses in detail the investment of HNWIs in various available asset class, which has been broadly classified as equity and equity related products, fixed income products and alternative investment products.
It deeply analyses the behavior, needs and demands of HNWIs as a whole as well as demands based on age and source of wealth accumulation.
The section also analyses the various drivers for HNWIs wealth creation, the forecast of HNWI wealth and the restraints and challenges faced by the wealth management companies operating in India.
Trends of HNWIs in India
This section talks on various trends of HNWIs in India such as concentration of HNWIs in Tier I and II cities, HNWIs selection criterion for wealth manager,
Competitive Landscape
This section discusses the various players in the banking as well as non-banking sectors in India. It also discusses the market share of wealth management firms in India in terms of AUM and clients per advisor, and benchmarking of various firms in the country.
Company Profiles
This section describes companies offering wealth management services in India, and include an overview, primary business, wealth management operations in India, strategies followed by them and recent developments related to wealth management operations in India.
What makes our report unique?
A strong heritage of providing cutting-edge research: MarketsandMarkets provides clients with ground breaking marketing research. M&M's unique research methodology and expert analytical capabilities will provide you the tools to apply the best marketing practices to your Financial Institution.
Ensure that your strategy is viable: Our study will help you examine the breadth of possibilities you may encounter when planning future strategies and product launches. It will help you create plans that are resilient enough to meet the full range of unanticipated events.
Discover new opportunities: This market research study will forecast the future roles, uses, and acceptances of new products, services, and applications emerging in the marketplace. It will identify opportunities where companies can get a leg up on the competition.

Key questions answered
How Indian HNWI offers opportunity to the wealth management firms.
Needs, demands and behavior of HNWI in India
Trends of HNWI in India
How can you reposition yourself in the wealth management industry?
What are the major drivers and opportunities in the market?
What is the competitive outlook? Who are the major players in the market segments?
Powerful Research and analysis
The analysts working with MarketsandMarkets come from renowned publishers and market research firms globally, adding their expertise and domain understanding. We get the facts from over 22,000 news and information sources, a huge database of key industry participants and draw on our relationships with more than 900 market research companies.
India has registered tremendous growth in terms of the population of HNWIs and their wealth after the global financial crisis. The population of HNWIs and their wealth grew by 50.9% and 53.8% respectively in 2009. Wealth management firms are now targeting this highly untapped market, offering HNWIs highly customized services and multiple investment opportunities.
Advisory asset management and Tax planning is the most demanded services among HNWIs. In products . HNWIs have again started investing in equities with 31% of the total investment in equities. However, fixed income investment is still a favorite among HNWIS, attracting around 65% of the total investment invested in financial assets.
HNWIs in India present some unique trends in terms of their attributes, selection of wealth manager, and their concentration in Tier II and Tier III cities.
Around 69% of the Indian HNWI population is in the age group of 30-55, which has long term investment plans and thus requires financial planning and advisory asset management. This presents an opportunity for wealth managers to cross-sell their other investment products. Indian HNWIs have a limited understanding of the risk and returns associated with investment products and thus require personal attention and assurance from wealth managers which has led to a growing importance of face to face relationship management. Around 39% of the HNWI wealth has been accumulated on the basis of business income, leading to a demand of solution which can help to protect wealth and risk mitigation.
Indian HNWIs form a highly diverse group, and like their counterparts they want to better understand the products and services offered. Indian HNWIs have lost faith in their current advisors after the recent downturn, which has eroded their wealth drastically. HNWIs in India presents unique trends in terms of their attributes, selection of wealth manager, concentration in Tier I and Tier II cities.
Among the different institutions operating in India wealth management industry is largely dominated by banks such as the top three players are ICICI, HDFC, and Kotak. Players such as HSBC and Standard Chartered are also making their presence felt not only through geographical expansion but also by improving products and technology.