Neurostimulation Market
Neurostimulation Market by Product & Applications (2012-2017) (Spinal Cord, Deep Brain, Sacral Nerve, Vagus Nerve, Transcranial Magnetic, Gastric, TENS) Global Trends, Emerging Applications & Competitive Landscape
Report Code: MD 1062
Sep, 2009, by marketsandmarkets.com
Please click here to get the updated version of Neuromodulation Market Ė [Spinal Cord Stimulation (SCS), Vagus Nerve Stimulation (VNS), Gastric Electrical Stimulation (GES), Deep Brain Stimulation (DBS), Sacral Nerve Stimulation (SNS) & Transcranial Magnetic Stimulation (TMS)] Ė Forecasts to 2017
Neurostimulation is used for the treatment of several debilitating conditions, including chronic pain, Parkinsonís disease, major treatment-resistant depression, epilepsy, gastroparesis, incontinence, and essential tremors. Neurostimulation systems have been highly instrumental for patients who do not obtain relief from standard drug and invasive surgical therapy.
The growth of the neurostimulation market is driven mainly by technology advancements, rising consumer awareness, increasing age-related neurological disorders, improved clinical outcomes, long-term cost-effectiveness, increased FDA approvals for clinical trials, and the development of sophisticated implantable neurostimulation devices. The huge influx of new players entering the market is leading to increased investments and R&D activities in this arena.
Market players are employing developments in manufacturing procedures and low-power semiconductor design to offer more efficient and longer-lasting neurostimulation products, such as closed-loop systems designed to continuously stimulate the nervous system. Implantable neurostimulation devices are also increasingly being used for the treatment of a number of chronic disorders such as epilepsy and pain management.
The reportís strategic section includes consolidating strategy, new product development, competitive positioning, gap analysis, and identification of opportunities and challenges. The report covers minimally-invasive and non-invasive neurostimulation technology. The former includes magnetic nerve stimulation and electric nerve stimulation.
Get online access to the report on the World's First Market Intelligence Cloud
Easy to Download Historical Data & Forecast Numbers
Company Analysis Dashboard for high growth potential opportunities
Research Analyst Access for customization & queries
Competitor Analysis with Interactive dashboard
Latest News, Updates & Trend analysis
Request Sample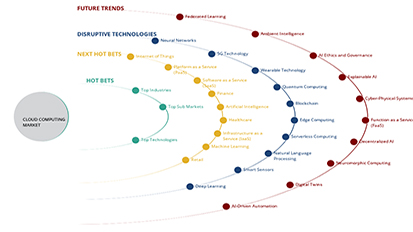 Click on image to enlarge
Scope of the Report
Neurostimulation products
Spinal cord stimulator, Deep brain stimulator, Vagus nerve stimulator, Sacral nerve stimulator, Gastric electrical stimulator
Neurostimulation applications
Depression, Dystonia, Epilepsy, Essential tremors, Gastroparesis disorders, Incontinence, Obsessive compulsion disorders (OCD), Pain, Parkinsonís Disease
The existing studies and third-party market reports do not provide a comprehensive understanding of the neurostimulation market, and also do no evaluate the submarkets within this field. This report gives a detailed analysis of the macro-market market as well as its most critical micro-markets, which have so far remained unexplored. Niche opportunities are identified for all the sub-segments within the neurostimulation market.
What makes our reports unique?
We provide the longest market segmentation chain in the industry with our three-level market breakdown and our analysis of minimum 40 collectively exhaustive and mutually exclusive micro markets.
We provide 10% customization to ensure that our clients find the specific market intelligence they need.
Each report is about 150 pages, featuring 30+ market data tables, 30+ company profiles, and an analysis of 200 patents.
No single report by any other publisher provides market data for all market segments (i.e. products, services, applications, ingredients, and technology) covering the four geographies of North America, Europe, Asia Pacific, and ROW.
15 pages of high level analysis identifying opportunities, best practices, entry strategies, benchmarking strategies, market positioning, product positioning, and competitive positioning.
Key questions answered
Which are the high-growth segments and how is the market segmented in terms of applications, products, services, ingredients, technologies, stakeholders?
What are market estimates and forecasts; which markets are doing well and which are not?
Where are the gaps and opportunities; what factors are driving market growth?
Which are the key playing fields and winning-edge imperatives?
What is the competitive landscape; who are the main players in each segment; what are their strategic directives, operational strengths, key selling products, and product pipelines? Who is doing what?
Powerful Research and analysis
The analysts working with MarketsandMarkets come from renowned publishers and market research firms globally, adding their expertise and domain understanding. We get the facts from over 22,000 news and information sources, a huge database of key industry participants and draw on our relationships with more than 900 market research companies.
Neurostimulation Article
The neurostimulation market is driven mainly by technology advancements, rising consumer awareness, rising age-related neurological disorders, improved clinical outcomes, long-term cost-effectiveness, increased FDA approvals for clinical trials, and the development of sophisticated implantable neurostimulation devices. Currently, there is a huge influx of new players entering into the market, thus leading to increased investments and R&D activities.
The global market for neurostimulation products is expected to be worth $3.6 billion in 2009, and expected to reach $10.2 billion by 2014, driven by the multiple treatment applications of neurostimulation products, and the emergence of venture capital in the industry. Neurostimulation treatment involves less risk of infection, pain, bleeding, and swelling. These factors are encouraging an ever-increasing number of patients to opt for this treatment which is driving the market.
The above figure illustrates the relative market shares and growth for the various neurostimulation applications in 2009. Alzheimerís and Parkinsonís applications have relatively high market size and high growth rate, thereby promising huge potential market for the major market players. Pain, chronic heart failure, and the strokes applications markets have an average market share but relative high growth rate; and are thus witnessing increased number of new entrants. Obesity, others neurodisorders (incontinence and gastroparesis) applications currently have low market shares but very high growth rates; while the essential tremors and eye disorder applications have low market shares and low growth rates.
TABLE OF CONTENTS
1 Introduction
1.1 Key Take-aways
1.2 Report Description
1.3 Markets Covered
1.4 Stakeholders
1.5 Research Methodology
1.5.1 Market Size
1.5.2 Market Share
1.5.3 Key data points from Secondary sources
1.5.4 Key data points from Primary sources
1.5.5 Assumptions

2 Executive Summary

3 Market Overview
3.1 Key Findings
3.1 Introduction
3.2 Market Dynamics
3.2.1 Drivers
3.2.2 Restraints
3.2.3 Opportunities & Threats
3.2.4 Trends & Technologies
3.2.5 Market Share Analysis of Key Players

4 INTERNAL STIMULATION
4.1 SPINAL CORD STIMULATION (SCS)
4.1.1 INTRODUCTION
4.1.2 Drivers
4.1.3 Restraints
4.1.4 Opportunities
4.1.5 Major Applications
4.1.5.1 Spinal Cord Injury& FBS
4.1.5.2 Chronic Pain
4.1.5.3 Ischemic Pain
4.1.5.4 Others

4.2 DEEP BRAIN STIMULATION (DBS)
4.2.1 INTRODUCTION
4.2.2 Drivers
4.2.3 Restraints
4.2.4 Opportunities
4.2.5 Major Applications
4.2.5.1 Movement/Brain Disorders
4.2.5.1.1 Alzheimer's
4.2.5.1.2 Parkinsons
4.2.5.1.3 Dystonia
4.2.5.1.4 Tourette's Syndrome
4.2.5.1.5 Others
4.2.5.2 Chronic Pain
4.2.5.3 Depression
4.2.5.4 Post Traumatic Coma

4.3 SACRAL NERVE STIMULATION (SNS)
4.3.1 INTRODUCTION
4.3.2 Drivers
4.3.3 Restraints
4.3.4 Opportunities
4.3.5 Major Applications
4.3.5.1 Urinary Incontinence
4.3.5.2 Fecal Incontinence

4.4 VAGUS NERVE STIMULATION (VNS)
4.4.1 INTRODUCTION
4.4.2 Drivers
4.4.3 Restraints
4.4.4 Opportunities
4.4.5 Major Applications
4.4.5.1 Intractable Epilepsy
4.4.5.2 Treatment Resistant Depression(TRD)
4.4.5.3 Heart Failure
4.4.5.4 Others(Heart Failure, Obesity and Inflammation)

4.5 GASTRIC ELECTRICAL STIMULATION (GES)
4.5.1 INTRODUCTION
4.5.2 Drivers
4.5.3 Restraints
4.5.4 Opportunities
4.5.5 Major Applications
4.5.5.1 Gastroparesis
4.5.5.2 Others

5 EXTERNAL NEUROSTIMULATION
5.1 TRANSCRANIAL MAGNETIC STIMULATION
5.1.1 INTRODUCTION
5.1.2 Drivers
5.1.3 Restraints
5.1.4 Opportunities
5.1.5 Major Applications
5.1.5.1 Depression
5.1.5.2 Tinnitus
5.1.5.3 Migraine
5.1.5.4 Stroke
5.1.5.5 Others

5.2 TRANSCUTANEOUS ELECTRICAL NERVE STIMULATION
5.2.1 INTRODUCTION
5.2.2 Drivers
5.2.3 Restraints
5.2.4 Opportunities
5.2.5 Major Applications

6 NEUROSTIMULATOR DEVICES MARKET BY GEOGRAPHY
6.1 North America
6.2 Europe
6.3 Asia-Pacific
6.4 Rest Of World

7 COMPETITIVE LANDSCAPE
7.1 Introduction
7.2 Mergers & Acquisitions
7.3 Agreements, Partnerships, Collaborations & JV's
7.5 Approvals
7.6 Other Developments

8 COMPANY PROFILES
8.1 ANM Adaptive Neuromodulation
8.2 BioControl Medical
8.3 Boston Scientific
8.4 Cerebomed
8.5 Cyberonics
8.6 Endostim
8.7 EnteroMedics
8.8 Magstim
8.9 Medtronic Inc
8.10 Neuronetics
8.11 Neuropace
8.12 Neurosigma
8.13 Nevro
8.14 RS Medical
8.15 Spinal Modulation
8.16 St. Jude Medical
8.17 Synapse BioMedical
8.18 Uroplasty
8.19 Zynex
Request for detailed methodology, assumptions & how numbers were triangulated.