ConnecTED Session 1
Topic - Leadership 'REV'olution: Leading From Where You Are to Where You Want to Be
---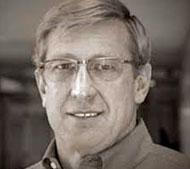 Dr. Bill Mitchell
VP, Business Operations North America, Foxconn & CEO - Aguila (a Foxconn Company)
Dr. Bill Mitchell is President and CEO of Aguila, a Foxconn company, and VP of Business Operations - Americas for the Foxconn Corporation. He is known for his success in helping develop organizations with value-based cultures through exceptionable strategic planning. Over the past 25 years, Bill has worked with more than 500 corporations and organizations, helping develop best of breed practices to provide long-term success. He has served as the executive coach and corporate psychologist for many current leading corporations, and provides unique insights in the development of policy, process and people that serve as a catalyst for systematic sustainable growth.
Over 30 years of professional public speaking, Bill has motivated audiences in 47 states and 5 continents. He has designed and presented training in the areas of teamwork, ethics and leadership, communication, corporate culture and many more. Dr. Mitchell's unique conversational style and subtle humor allow him to instruct, inspire, and impact audiences from all walks of life.
---
ConnecTED Session 2
Topic - Applying Jobs-to-be-Done (JTBD) Framework to Designing and Insights Approach
---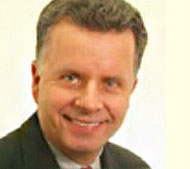 RONALD C. DOMBROSKI
Vice President, Market Development, Cognitive Solutions - IBM
Ronald leads a worldwide team of internal consultants responsible for market insights and analysis used in decision making across IBM's business units.
Mr. Dombroski began his career as an engineer and has held various other positions in marketing, strategy, and product development. He has worked in the IT industry for over thirty years and experienced some of its most dramatic changes.
Mr. Dombroski holds an MBA from Columbia Business School, an MS in Applied Statistics from Union College, and a BS in Operations Research and Industrial Engineering from Cornell University.
---
ConnecTED Session 3
Topic - Next Generation AI Design
---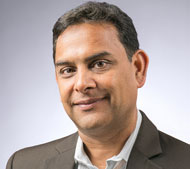 Manish Kothari
President - SRI International
As president of SRI International, Manish Kothari, Ph.D., jointly develops SRI strategy with the CEO and ensures that corporate resources and talent are aligned with supporting SRI's research needs. In this role, he oversees SRI Ventures, Global Partnerships, Marketing and Communications, and SRI's Japan office.
Kothari joined SRI in 2013 as a business development consultant and entrepreneur-in-residence. He became a program director in the Robotics Program in 2013. In 2014, he moved to SRI Ventures as director of commercial ventures and licensing, with an emphasis on healthcare, engineering, and physical sciences. He was named president of SRI Ventures in 2015 and has been leading the venture creation process from concept through market development, team building, technology transition, seed funding, partner and investor identification, and launch.
Prior to joining SRI, Kothari co-founded and was CEO of Mytrus, which offers a cloud-based software as a service (SaaS) platform for direct-to-participant clinical trials. Earlier, he was vice president of R&D quality and operations for Simpirica Spine. There, he successfully built a spinal implant for lower back pain and spondylolisthesis. Kothari also held a series of executive roles at Synarc, a global clinical trials medical imaging start-up company.
He holds multiple patents and is the author or co-author of several peer-reviewed publications and book chapters.
Kothari received his M.S. degree and Ph.D. in biomechanical engineering from Cornell University, and was a post-doctoral fellow at the University of California, San Francisco. His bachelor of technology degree in aerospace engineering (summa cum laude) is from the Indian Institute of Technology.
---
ConnecTED Session 4
Topic - Unleashing Digital Benefits in a company with Industrial Roots
---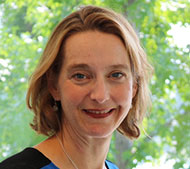 JENNIFER SCHULZE
Head of Product and Revenue Marketing - GE Digital
Jennifer manages strategic marketing for a portfolio of IOT products and solutions. This includes leading a team of product marketing and demand experts who deliver sales and external facing content, programs and campaigns to drive SaaS revenue through all channels for Baker Hughes. Jennifer has extensive marketing experience working with SAP and Baker Hughes, and has written white papers in collaboration with Bain & Company on the topics of digitalizing the oil and gas industry.
Jennifer holds a Bachelor of Arts from Sonoma State University and an MBA in International Marketing from San Francisco State University.
---
ConnecTED Session 5
Topic - Digitization of Smart Cities and Critical Infrastructure
---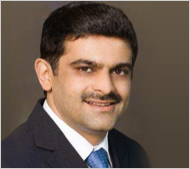 MUNISH KHETRAPAL
CTO, Global Public Sector - Cisco
Munish Khetrapal has 22 years of experience in the ICT industry and has diverse experience in GTM, Consulting and building Solutions for technology, services and software.
He is currently the CTO – Global Public Sector, working with Cisco Systems based out of San Jose. His responsibility involves the strategy for the development of innovative solutions for customers in Cisco's public sector vertical markets, including Federal Government, State and Local Government, Education, Defense, Transportation, Healthcare, and Public Safety Managing Director, for Solutions, S+CC working with Cisco Systems based out of San Jose. Also involves in building and managing technology based solutions that help to address opportunities in cities, enterprise workspaces and residential homes.
He has led transformational projects, joint ventures, PPP and driven key investments to develop new GTM capabilities for Cisco in industry solutions and cloud based offerings. He has been working with Cisco Systems since 1998 across leadership roles in Enterprise and Service Provider business.
Prior to joining Cisco he has worked in IBM Global Services and Digital Equipment Corporation in Services and Software organisations. Munish Khetrapal holds a MBA at University of Chicago (GSB now Booth School of Business).
---
ConnecTED Session 6
Topic - Accelerate Your Hybrid Cloud Strategy
---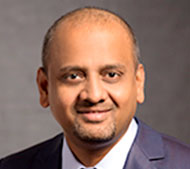 Satish Iyer
Vice President, Products & Strategy, Hybrid Cloud - Hewlett Packard Enterprise
Satish Iyer is the Vice President of Products, for Hybrid Cloud Software and Services at Hewlett Packard Enterprise (HPE). In his last role, he was VP of Products & Marketing at Aerospike, a big data start-up. Satish brings 20 years of experience across Product Management, Corporate Strategy & Development, Marketing, and Solution incubation.
Previously, he has held executive and leadership roles at Near, Cisco and Nokia, having started his career at Bell-labs. He serves as a Strategic Advisor to a few early stage start-ups in AI, Health Tech and Robotics. Satish holds an M.S in Electrical Engineering and MBA in Finance from Ohio State University. He lives in SF Bay Area.
---
ConnecTED Session 7
Topic - In Digital Transformation, "Economies of Learning" are more powerful than "Economies of Scale"
---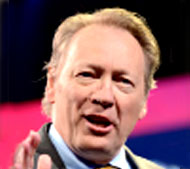 BILL SCHMARZO
CTO, IoT and Analytics - Hitachi Vantara
Bill Schmarzo, author of "Big Data: Understanding How Data Powers Big Business" and "Big Data MBA: Driving Business Strategies with Data Science", is CTO of IOT and Analytics at Hitachi Vantara. As Hitachi Vantara CTO, Bill will guide the technology strategy for IoT and Analytics. With his breadth of experience delivering advanced analytics solutions, Bill brings a balanced approach regarding data and analytic capabilities that drive business and operational outcomes. Bill will drive Hitachi Vantara's "co-creation" efforts with select customers to leverage IoT and analytics to power digital business transformations.
He's written white papers, is an avid blogger and is a frequent speaker on the use of Big Data and data science to power an organization's key business initiatives. He is a University of San Francisco School of Management (SOM) Executive Fellow where he teaches the "Big Data MBA" course. Bill also just completed a research paper on "Determining The Economic Value of Data". Bill is also an Honorary Professor within School of Business and Economics at the National University of Ireland-Galway.
Bill has over three decades of experience in data warehousing, BI and analytics. Bill authored the Vision Workshop methodology that links an organization's strategic business initiatives with their supporting data and analytic requirements. Bill serves on the City of San Jose's Technology Innovation Board, and on the faculties of The Data Warehouse Institute and Strata.
Bill's background includes CTO at Dell EMC and VP of Analytics at Yahoo. He was recently named the #4 Big Data influencer, #4 Data Science and #6 Digital Transformation influencer worldwide by Onalytica
Bill holds a Masters Business Administration from University of Iowa and a Bachelor of Science degree in Mathematics, Computer Science and Business Administration from Coe College.
---
COVID 19
MarketsandMarkets Strategic Insights
BEATING THE PANDEMIC'S EFFECT ON YOUR REVENUES
Know More