DESCRIPTION How can leaders cut through the noise of the impacts of disruption and evolution in adjacent industries to assess the true impacts of their organizational decisions? These decisions will be related not only to their internal business, but also on other potential markets and opportunities that could create future unanticipated revenue opportunities.

MODERATOR WILL POLESE (Vice President, Japan, MarketsandMarkets™)
Will is responsible for client development and support across all industry verticals in Japan. He joined MarketsandMarkets™ from Lux Research, where over an eight-year period his roles spanned Managing Director of Asia-Pacific, Americas, and Analytics & Partnerships. He joined Lux Research from Xelocity, Inc., a boutique consultancy firm, where he was the President of the North American business overseeing all aspects of the company. Earlier in his career, Will spent several years running the sales team for a commercial printer, leading the Japan sales team at Forrester Research, as well as spending eight years with Mitsui & Co. (U.S.A.), Inc. Will has spent more than 20 years working in the market research and advisory services industry, supporting clients globally across a broad range of industries.
PANELISTS
---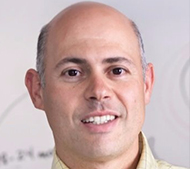 PETER MARCOTULLIO (Vice President, Commercial Development - SRI International)
With more than 20 years of business development experience, Peter directs commercial sector business development for Stanford Research Institute International. Focusing on strategic, long-term partnerships with clients, he directs market research and analysis, intellectual property management, commercialization and business strategy development, new venture creation, and marketing.
Peter's prior management experience includes various venture, business development, and M&A positions with Thermo Electron's Ventures Group, Primex Technologies and Olin Corporation. Marcotullio holds five patents, and he led the creation of several SRI venture companies.
Before joining SRI, Marcotullio was a venture manager with Thermo Technology Ventures based in Waltham, Massachusetts, where he participated in the founding and financing of more than a dozen new companies. At Primex Technologies (acquired by General Dynamics) Marcotullio led research, development and planning for the $500 million defense and aerospace firm that was spun-out from Olin Corporation in 1996. His direct responsibilities included oversight of a 30-person R&D organization with a $20 million annual budget, including $15 million of U.S. government-funded R&D contracts.
Marcotullio holds a B.S. degree in mechanical engineering from Lehigh University. He has taken graduate and executive management courses at Northwestern University's Kellogg School of Management and Stanford University's School of Business. Marcotullio is also a graduate of the Defense Acquisition University's Defense Systems Management College

BRENDA MOLLOHAN (Vice President, Management & Performance Improvement Consulting - Leidos)
Brenda has over 25 years of experience in operational and clinical performance improvement in a variety of provider organizations, consulting firms, and an EHR vendor. She specializes in project management, performance improvement, quality assurance, methodology and business development, and key account leadership across the hospital, clinical and medical service provider sectors.
Her accomplishments reflect her passion for bringing engineering solutions to the healthcare provider environment. Over the years Brenda has managed complex, multi-million dollar client accounts, created computer simulations utilizing statistical modeling to resolve patient throughput and hospital resourcing issues in for a large academic medical center, developed post-M&A administrative governance strategy for an IDN, established standard consulting methodology for patient safety, throughput and health system capacity evaluation.
Brenda also actively participates in several professional organization such as HIMSS where she is a Fellow, serves as an annual conference content reviewer, and has presented at the National conference multiple times. She holds a Bachelor of Science in Industrial Systems Engineering and Master of Health Administration from the Ohio State University; Juris Doctor from Capital University Law School. She is a Certified Project Management Professional & ASQ certified Six Sigma Black Belt; Licensed attorney in Ohio and with the Patent & Trademark Office.

DR. JENNY C. SERVO (President - Dawnbreaker)
Dr. Jenny Servo is the founder and President of Dawnbreaker, a leading provider of market research, training and commercialization support for advanced technology firms funded by the Small Business Innovation (SBIR) and Small Business Technology Transfer (STTR) programs. For more than 25 years, Dr. Servo has designed and implemented programs funded by numerous federal agencies including the Department of Defense, Department of the Navy, the Department of Energy, Department of Homeland Security, Department of Transportation, the National Aeronautics and Space Administration, National Science Foundation and the Small Business Administration. Integral to the support Dawnbreaker provides is market research, used by the company's business strategists to help their clients chart their commercialization strategies. Since 1990 Dawnbreaker has provided commercialization support to over 8,500 small advanced technology firms. Cumulatively these firms have received more than $2.5B in Phase III funding.

DESCRIPTION As markets and ecosystems continue to develop and converge, it becomes increasingly difficult to remain a "lone wolf" in your business. Partnerships and collaborations are increasingly becoming the necessary means to get to market faster and more effectively. What are the best market actions to employ a collaborative approach and which decisions and actions are better left to internal expertise and actions?

MODERATOR VINEET CHHATWAL (Chief Delivery Officer, MarketsandMarkets™)
As Chief Delivery Officer at MarketsandMarkets™, Vineet heads all the research domains. He has 20+ years of experience in building and leading sustainably profitable organizations, with a strong track-record in sector reform, institutional transformations, service delivery improvement, digital government and complex program management. Vineet holds sector expertise in the government and public sector (citizen centric service delivery, healthcare, higher education, livelihood, socio-economic development and energy). Prior to joining MarketsandMarkets™, he was a Partner for the Africa, India, and Middle East advisory services for Ernst & Young. Vineet holds a Bachelors of Engineering in Chemical Engineering and Technology, a Master's Degree in Energy Management, and an MBA in Manufacturing. Vineet also loves to ride motorcycles, and this past year completed a ride to Everest base camp through the Tibetan plateau.
PANELISTS
---

SUMAN A SEHRA (Global Director, Smart Cities Market Development - Intel Corporation)
Suman Sehra is a Global Director of IoT Smart Cities Market Development at Intel Corporation. In this role, he is responsible for incubating new Smart Cities market opportunities and business models to accelerate market adoption and create thought leadership for Smart City applications. He manages the product development and product management responsibilities to drive innovative products and launch/marketing/go to market for partner led solutions. His team has won industry awards for innovative Smart Cities products/solutions.
Suman is a thought leader in IoT and Smart Cities ecosystem and has driven multiple smart cities initiatives for his global team. He has over 13 years of technical and business experience in various technical, product, marketing, and leadership roles across various business units of Intel. He has led multiple roles within Intel, including Power Management, Fab Process Technology, Technical Marketing, Operations Manager, Security Technologist, and Ultrabook Brand Manager. He has a patent (pending) for Smart Parking application.
Suman has a Master's degree in Electrical Engineering and a MBA. He is a PMI certified Project Management Professional (PMP®).

MARY JANE DUFF (Co-Owner & Head of Marketing - AgriThority)
Mary Jane Duff works in agriculture, an industry that typifies the conflict between "lone wolf" and collaborative ecosystems. She leads Duff Dynamic Marketing and Strategic Services of AgriThority, a firm with a global footprint specializing in science-based business, product, and market development for agriculture.
Mary Jane faces the challenge of developmental work and creating unique positioning for agricultural products and systems. In that role, she successfully works with organizations that range from multi-nationals to start-ups, with their complex mix of needs, resources and constraints. Believing in a process of thorough analysis, alternative thinking and action planning, Mary Jane is results-oriented. She strives to help clients reach new heights by leveraging partnerships and collaborations while helping them develop internal capabilities.
A native of central Missouri, Mary Jane graduated from the University of Missouri with both Bachelor and Master's degrees. Her Master's is in Agricultural Communication, with an emphasis in agricultural economics.

GAUTAM KHANNA (Vice President, Strategic Alliances and Partnerships - UST Global)
Gautam has more than 25 years of Business Development experience in IT industry. He manages the Analyst & Advisor relationships and Strategic Partnerships & Alliances globally. He has extensive experience in Financial Services and has built business and IT functions across geographies. Prior to joining UST Global, Gautam served as the Executive Director for Chicago Mercantile Exchange and managed the global Operations of electronic trading. Gautam holds a Masters in Information Systems from DePaul University and a Bachelor in Electronics Engineering from India.

BILL JAWORSKI (Director, Business Development Life Sciences - ATS Automation)
Bill is a strategic leader and business integrator, with over two decades of engineering, marketing and sales leadership experience in companies such as Thyssen-Krupp, GE Healthcare, and ATS Automation. At ATS, Bill executes and drives high visibility corporate strategic growth plans and leads market intelligence activities, while also developing programs to increase market awareness, brand awareness and drive growth.

ARIJIT BANDYOPADHYAY (CTO, Enterprise Analytics & AI (Datacenter Group) – Intel Corporation)
Arijit serves as the Chief Technology Officer for Enterprise Analytics and AI at the Datacenter group in Intel. In this position, he works on products and solutions for various technologies such as big data, advanced analytics, and machine and deep learning, along with focusing on strategic alliancing and business development. Arijit has worked at Intel for almost 2 decades, leading various work groups such as enterprise integration (new technologies) and as Director of the DEG program. He also serves as a mentor for enterprise startups outside of Intel. Arijit received his degree from the Indian institute of Technology, Bombay.

DESCRIPTION There's just too much information to process these days. From cereal aisles in your local grocery store to market intelligence reports, there is a just an overwhelming amount of information to assimilate and retain. It is important as a leader to not only differentiate between useful and useless information but also take your teams on the journey towards a single source of truth in the organization. What are the various strategies one can employ to achieve clarity, retain meaningful information, and avoid making counter-productive associations?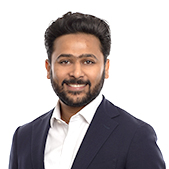 MODERATOR PAVAN PALETY (Vice President, Geography Head - Europe, MarketsandMarkets™)
At MarketsandMarkets™, Pavan is leading Europe region and managing business development, client services, partnerships and shared functions for MarketsandMarkets™ Europe. Based out of Munich, his primary focus areas are to manage and grow the company's revenue and market share in Europe, work closely with clients to understand and uncover latent demand in revenue forecast and future mix and ensuring the delivery of sustainable and actionable insights to them. He is also responsible for building a strong and competent Europe team. He has over 12 years of experience in managing global businesses in big data analytics, decision sciences, and IT industries.
PANELISTS
---
JAMES POULTON (Vice President, Portfolio and Strategy- Intelligent Edge Solutions - Zebra Technologies)
With 20+ years of product management and marketing experience, James is uniquely positioned as a dynamic leader and innovative product designer, leading Zebra into the future. At Zebra, he leads the Intelligence Edge Solutions (IES) Division, which is responsible for identifying and developing industry leading IoT solutions used for mission critical, multi-market environments and use cases. Before working at Zebra, James was the Director of Product Solutions at Motorola, which was acquired by Zebra in 2014. He holds a BA in Political Science, Economics, and Business from York University.

JASON CAUTHEN (Director, Market Intelligence and Business Insights - Intel)
Jason Cauthen is a Director at Intel, leading strategic initiatives for both the Business Operations and Corporate Strategy Groups. He is passionate about the alchemy of converting a diverse set of market intelligent signals into strategic actions and business results. Jason joined Intel in 2009, after earning an MBA and MS in Engineering Systems in MIT Sloan's LGO Program; Jason earned his undergraduate degree in Mechanical Engineering from UC Berkeley. When not working, he enjoys spending time with his wife and two young sons skiing, riding bikes, and having dance parties.

CODY COONRADT (Sr. Manager, Global Strategy and Market Development - 3M Health Information Systems )
Cody leads strategic planning and market development for 3M Health Information Systems. He has held product leadership, marketing and strategy roles with both start-up and Fortune 500 health technology companies.

SHIBU SASIDHARAN (Vice President, Global Business Development & Strategy – Dematic | A KION Group Business)
Shibu Sasidharan is a Vice President with Dematic, a leading supplier of integrated automated supply chain technology, software and services based out of Atlanta, Georgia. In a newly created global role, Shibu leads the global Strategy and Corporate development organization which is responsible for the company's long-term strategy, planning and growth initiatives. Shibu also leads business development efforts for the company along with the commercial transformation function that leads best-in-class commercial excellence processes and revenue acceleration
Prior to Dematic, Shibu spend a decade with GE (General Electric company) on various strategy and commercial roles spanning across 5 countries. He was the Chief Marketing officer for Downstream Oil & Gas business in GE where he led the design, development implementation of long-term strategic growth Initiatives.
Shibu holds a master's in management along with a Bachelor of Engineering.

STEIN LUNDBY (Head, Corporate Technology Strategy – Qualcomm)
Stein leads Qualcomm's Corporate Technology Strategy function to identify disruptive technology shifts, develop strategy & business cases, and work with executives and GMs to drive implementation.
During his career Stein has held variety of functional roles along the spectrum of technology-fueled business growth and launched a number of new corporate strategic initiatives: in engineering, advanced research, technology standardization, litigation strategy, the strategic management of intellectual property, patent licensing strategy, new $B/year business creation, geo-political technical-business negotiations, and corporate-level strategy – including strategic venture investments and M&A.
Stein has worked at Qualcomm since 1997, holds over 100 patented inventions in mobile and wireless technologies, and is one of Qualcomm's leading technologists and inventors. He is also an Adjunct Professor at Case Western Reserve University, working on their graduate program in Wireless Health.
Stein has a Master's Degree in Communication Systems from EPFL, a Master's Degree in Electrical Engineering from Duke University, a Bachelor's Degree in Computer Sciences from EPFL, a graduate degree in Wireless Technology from Eurécom, and several Executive Education certifications in strategy from Harvard Business School.

DESCRIPTION In today's ever-changing business environment, crediting and implementing great strategies requires the right information, talent, resources, tactics, and tools. How are today's strategy and MI teams trying to bridge the expensive and unproductive gap between strategy design and strategy delivery?

MODERATOR AASHISH MEHRA (SVP, Strategic Accounts & leader, MarketsandMarkets™)
Aashish leads the healthcare, chemicals and materials verticals at MarketsandMarkets™ and is responsible for strategically engaging key accounts, leading to deeper client engagement with our products and consulting practices.
Aashish brings with him a wealth of experience building and leading consulting practices. In his last role, he was leading the Life Sciences practice at PwC Strategy & (Booz & Co) for 2 years; before that he built and led SDG's India and APAC practice for 13 years. Aashish has served CXOs on their strategic issues in diverse industries spanning healthcare, chemicals, oil & gas and technology, with a deeper focus in healthcare. He has advised CXOs on their growth agenda, entering new markets, leveraging new technologies, taking "big bet" investment decisions, portfolio management and capital allocation decisions. He has worked extensively across the globe including India, US, Central Europe, China, Korea and all ASEAN markets. He brings strong capabilities in consultative selling, key account management, supervising high quality delivery, building & nurturing talent and leading a consulting P&L. By education, Aashish has an MBA from IIM Calcutta and a BTech from IIT Delhi.
PANELISTS
---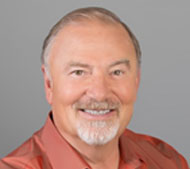 CARL S. SPETZLER (CEO and Chairman, Strategic Decisions Group)
Specializing in strategy development, business innovation, and strategic change management, Dr. Spetzler has developed creative business strategies for major financial institutions, capital-intensive companies, high-technology manufacturers, and systems businesses. Dr. Spetzler works with top management and boards of directors to improve the quality of decisions. He has led numerous senior executive seminars on strategic decision and risk management topics.
He is a Life Trustee of the Illinois Institute of Technology and chairman of the Decision Education Foundation. He is co-author of Decision Quality: Value Creation from Better Business Decisions (Wiley, 2016). In 2004, he received the Ramsey Medal, the highest honor awarded by the Decision Analysis Society of INFORMS for lifetime contributions to the field. He is past president and a fellow of the Society of Decision Professionals.

SURUCHI SHARMA (Vice President & Head of Enterprise Strategy and Market Intelligence - Flex)
Suruchi Sharma leads Enterprise Strategy and Market Intelligence for Flex, a multibillion-dollar design, manufacturing and supply chain solutions provider for the Electronics industry. In the 4 years that Suruchi has been at Flex, she has supported the organization on a variety of strategic decisions, starting from new market entry to developing a balanced portfolio.
Prior to Flex, Suruchi was a strategy consultant with Roland Berger and Charles River Associates in Boston for 6 years. During this time, she helped client companies in a variety of industries drive shareholder value creation through organic and acquisitive growth strategies.
Suruchi worked as a computer engineer in the early years of her career for companies like IBM. She holds an MBA from Vanderbilt University in TN and a BS in Computer Science and Engineering from Punjab Engineering College in India.

HAMID ZARRINGHALAM (Executive Vice President - Nikon Precision Inc.)
Hamid Zarringhalam is Executive Vice President of Nikon Precision, and Co-General Manager of the Precision Components and Modules Business Unit in Nikon Corporation in Japan. As Co-GM of Nikon's newly established Precision Components Business Unit, Mr. Zarringhalam is responsible for leading creation and execution of strategies aimed at leveraging Nikon's core competencies to enable new partnerships that drive growth. In parallel, as EVP of Nikon Precision, he is responsible for Nikon's strategic partnership activities in Semiconductor Lithography in the United States. Mr. Zarringhalam joined Nikon in 1987 after receiving his MBA from the University of San Francisco. In his many years with Nikon, he has served in various senior management capacities in technology, operations, business development, and other corporate groups.
COVID 19
MarketsandMarkets Strategic Insights
BEATING THE PANDEMIC'S EFFECT ON YOUR REVENUES
Know More