Renewable Energy Market
Renewable Energy Market Outlook (2010 - 2015)
Report Code: EP 1021
Oct, 2010, by marketsandmarkets.com
Renewable Energy Market Outlook (2010 - 2015)
The growing demands for energy, energy sustainability, and GHG repercussions of conventional sources of energy have increased the utilization of renewable energy sources. The support, policies, and regulations, and investments extended by the government in this sector are boosting growth in the renewable energy market. The renewable sources of energy covered in the report are solar photovoltaic, wind, bio-fuels, hydro, and geothermal. Major inhibitors identified for the market are high capital cost, intermittent energy supply from sun and wind, insufficient feed stock for bio-fuels, and accessibility and availability issues with geothermal energy.
Renewable Energy Market report covers policies and regulations, market dynamics, competitive landscape, company profiles of major players selected on the basis of their recent developments and revenue earnings, and patent analysis for each of the aforesaid renewable power sources. The report also covers market trends and forecasts in terms of volume (MW/Gallons) and value ($billion) and segments the market by geography, technology, and applications from 2010 to 2015.
Renewable Energy Market overview section covers burning issues in the market such as environmental concerns, co-pressured and geo-pressured resources, social and political concerns over installation of hydro power project, and insufficient food-based feedstock for bio-fuels production. It identifies winning imperatives such as collaborations and geographic expansion for key players and discusses about the most adopted policies and regulations governing utilization of renewable sources of energy. It also covers Renewable Energy Market share analysis of these renewable sources of energy.
The biofuels market consists of two major fuels; i.e. bioethanol and biodiesel. Of these, bioethanol has the largest share. In 2009, the U.S. and Brazil were the leading producers of bioethanol with an estimated production of 41 billion and 26 billion liters respectively. However, the biodiesel production in 2009 was dominated by European nations, wherein France and Germany were the largest global biodiesel producers with probable production of 2.6 billion liters each. In 2009, the global biofuels production was estimated to be 93 billion liters; which has grown from a capacity of 79 billion liters in 2008.
Hydro power is one of the largest sources of renewable energy in the world. It fulfills about 16% to 20% of global demand for electricity depending on capacity factors. The consumption of hydro power in 2009 was accounted for 3268 TWh, which is 1.3% more than the figures for 2008. More than 60 countries use hydro power as the major source for electricity generation; with China leading the pack followed by Brazil, Canada, and the U.S.
The geothermal energy market is classified into two segments: direct use and electricity/power generation. In geothermal power generation, the Americas lead in terms of globally installed capacities (43%) in 2010; followed by Asia-Pacific (41%). The energy conversion technologies employed for power generation are dry steam, flash steam, and binary cycle. Major countries involved in geothermal power generation are the U.S., The Philippines, and Indonesia due to naturally available geothermal resources.
The solar photovoltaic market witnessed a relatively small growth rate in terms of demand in 2008-2009. The reason for the slow growth rate in market for 2008, 2009 and 2010 was low capital investment from venture capitalists due to the global slowdown. The only region to witness huge demand during this period was Spain owing to liberalization in that country's energy policies. The applications of solar PV electricity include consumer products, automotive applications, space applications, grid connected power supply, residential and commercial power supply, and water pumping.
The global wind energy market growth is supported with addition in capacities year on year. In 2000, around 3,760 MW of wind energy capacity were installed globally. The new installations reached 38,343 MW in 2009. In the same year, the global total energy capacity was 158,505 MW; which grew from 17,400 MW in 2000. Globally, U.S. had the largest installed capacity in 2009 with a share of 22%. It was followed by China, which held 16% share of the global installed capacity. The other major countries in the wind energy market are Germany, Spain, India, and Italy.
Get online access to the report on the World's First Market Intelligence Cloud
Easy to Download Historical Data & Forecast Numbers
Company Analysis Dashboard for high growth potential opportunities
Research Analyst Access for customization & queries
Competitor Analysis with Interactive dashboard
Latest News, Updates & Trend analysis
Request Sample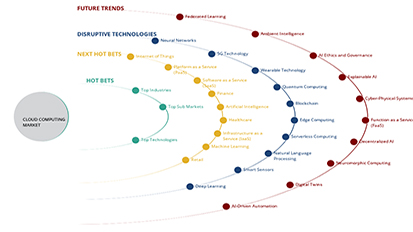 Click on image to enlarge
Scope of the Report
The solar energy market is segmented by products such as crystalline silicon, thin film, and others and geographic break down covers Americas, Asia, Europe, and Rest of the World.
The bio-fuels market is segmented by products such as bio-ethanol and bio-diesel and geographic break down covers the U.S., Brazil, France, and others.
The market for geothermal energy is segmented by applications such as power generation and direct use and the geographic break down covers Americas, Europe, Asia-Pacific, and rest of the world.
Hydro power market is segmented on the basis of geography such as Americas, Europe, Asia Pacific, and Rest of the World.
Wind power market is segmented by technology as horizontal and vertical axis wind turbines and geographic break down covers the U.S., Europe, Asia, and Rest of the World.
Renewable energy includes sources of energy that replenish faster when compared to fossil fuels such as coal and petroleum. The sources of renewable energy are sun, hydro, wind, geothermal, and biofuel. The research is focused towards the segments that are commercially viable and used globally.
Renewable Energy Market is one of the most dynamic industries in the current economic scenario. The global renewable energy sector is expected to grow with a CAGR of 7.5% from 2010 to 2015. The growth is boosted with increasing investments in the sector by governments, venture capitalists, and corporates. The industry is estimated to have attracted investments to the tune of $150 billion in 2009. Moreover, the increasing awareness about renewable energy as a clean source and depletion of fossil fuels are the other reasons fueling the growth of renewable energy sector. Renewable energy is forecasted for five energies; namely hydro, biofuels, wind, solar PV, and geothermal. Hydropower was estimated to have the maximum revenues in 2010 with a share of 55%; followed by wind and biofuels with 15% each.
Renewable Energy Market, by Revenues (2010)



Source: MarketsandMarkets
Among all the energies, hydro energy is supposed to generate the maximum revenues in 2015 due to huge preinstalled capacities across the globe. The global renewable energy market is expected to grow with a CAGR of 7.5% from 2010 to 2015.
TABLE OF CONTENTS

EXECUTIVE SUMMARY

1 INTRODUCTION
1.1 Renewable Energy Market Key Take-Aways
1.2 Renewable Energy Market Report Description
1.3 Renewable Energy Markets Covered
1.4 Renewable Energy Market Stakeholders
1.5 Renewable Energy Market Research Methodology

2 SUMMARY

3 MARKET OVERVIEW
3.1 Introduction
3.2 Burning Issues
3.2.1 Environmental Concerns
3.2.2 Co-Produced and Geopressured Resources
3.2.3 Myths about Hydro Power
3.2.4 Biofuels: Food V/S Fuel
3.3 Winning Imperatives
3.4 Policies and Regulation Analysis
3.4.1 Policies Promoting Renewable Power Generation
3.4.1.1 Investment support for research development and demonstration
3.4.1.2 Feed-in-tariffs
3.4.1.3 Bidding
3.4.1.4 Quota
3.4.1.5 Price reduction
3.4.1.6 Green certificates
3.5 Renewable Energy Market Share Analysis
3.5.1 Solar PV
3.5.2 Wind Energy
3.5.3 Biofuels
3.6 Hydro Power
3.7 Patent Analysis

4 GLOBAL BIOFUELS MARKET
4.1 Renewable Energy Market Introduction
4.2 Drivers
4.2.1 Lower GHG Emissions
4.2.2 Tax Incentives
4.2.3 Extended Use of Bioethanol Blends
4.2.4 Volatile Petroleum Prices
4.2.5 Boost for Rural Economy
4.3 Restraints
4.3.1 Insufficient Feedstock
4.3.2 Trade-off with Vital Resources
4.4 Opportunities
4.4.1 Emergence of New Feedstocks
4.4.2 Aggressive Biodiesel Initiatives
4.5 Competitive Landscape

5 GLOBAL HYDROELECTRIC POWER MARKET
5.1 Introduction
5.2 Classifications of Hydroelectric Power Plant
5.2.1 By Generation Capacity
5.2.2 Classification by Available Head
5.2.3 Pumped Storage Plant
5.3 Hydro Power Market Dynamics
5.3.1 Drivers
5.3.1.1 Abundance of water resources and hydro power
5.3.1.2 Investments in hydro power
5.3.1.3 Counting on carbon credits
5.3.2 RESTRAINTS
5.3.2.1 Environmental impact
5.3.2.2 Political and social issues
5.3.3 Hydroelectric Power Plant Costs
5.4 Competitive Landscape

6 GEOTHERMAL ENERGY
6.1 Introduction
6.2 Geothermal Energy Resources
6.3 Geothermal Energy Market Dynamics
6.3.1 Drivers
6.3.1.1 Environmental impact
6.3.1.2 Fossil fuel prices
6.3.1.3 Government support
6.3.2 Restraints
6.3.2.1 Accessibility and feasibility
6.3.2.2 Emissions
6.3.3 Opportunity
6.3.3.1 Enhanced geothermal systems (EGS)
6.4 Geothermal Energy Applications
6.4.1 Direct Use
6.4.2 Geothermal Electricity Generation
6.5 Energy Conversion Systems
6.5.1 Dry Steam
6.5.2 Flash Steam
6.5.3 Binary Cycle
6.6 Developments in ECS
6.6.1 Hybrid (Combined) Cycle
6.6.2 Dual Flash
6.6.3 Organic Rankine Cycle
6.7 Global Share of ECS
6.8 Contribution of ECS in Global Installed Capacity
6.9 Geothermal Power Plant Costs
6.9.1 Capital Cost
6.9.2 Operating and Maintenance Cost
6.9.3 Levelized Cost (Average Cost of Power Production)
6.1 Competitive Landscape

7 SOLAR PHOTOVOLTAIC
7.1 Introduction
7.2 Crystalline Silicon Pv Cells
7.3 Monocrystalline Silicon Pv Cells
7.3.1 Drivers & Restraints
7.3.1.1 Longevity & reliability
7.3.1.2 Complex and costly manufacturing process
7.4 Amorphous Or Thin-Film
7.5 Solar Photovoltaic Applications
7.5.1 Consumer Products
7.5.1.1 Reduction in energy expenditure
7.5.1.2 Long life of power unit
7.5.1.3 Limited duration of solar irradiation
7.5.2 Automotive Applications
7.5.3 Space Science
7.5.4 Grid Connected Power Supply
7.5.5 Residential Power Supply
7.5.5.1 Reduced dependency on natural resources
7.5.5.2 Quick turnaround time
7.5.5.3 Government incentives
7.5.5.4 High cost of installation
7.5.6 Solar PV Water Pumping
7.5.6.1 Suifor remote locations
7.5.6.2 Reliability
7.5.6.3 Flexibility of system
7.5.6.4 High capital investment
7.5.7 Others
7.5.7.1 Electric fences
7.5.7.2 Gate openers
7.5.7.3 Telecommunications
7.5.7.4 Water tank de–icers
7.5.7.5 Solar evaporative cooling units
7.6 Competitive Landscape

8 WIND ENERGY
8.1 Introduction
8.2 Cost Analysis
8.3 Types of Wind Energy Turbines
8.3.1 Horizontal Axis Wind Turbines
8.3.2 Vertical Axis Wind Turbines
8.4 Competitive Landscape

9 COMPANY PROFILES FOR RENEWABLE ENERGY MARKET
9.1 ARCHER DANIELS MIDLAND COMPANY
9.1.1 Overview
9.1.2 Primary Business
9.1.3 Strategy
9.1.4 Developments
9.2 AVENTINE RENEWABLE ENERGY HOLDINGS, INC.
9.2.1 Overview
9.2.2 Primary Business
9.2.3 Strategy
9.2.4 Developments
9.3 CALPINE CORP
9.3.1 Overview
9.3.2 Primary Business
9.3.3 Strategy
9.3.4 Developments
9.4 COSAN SA INDUSTRIA E COMERCIO
9.4.1 Overview
9.4.2 Primary Business
9.4.3 Strategy
9.4.4 Developments
9.5 ENEL (ENTE NAZIONALE PER L'ENERGIA ELETTRICA SPA)
9.5.1 Overview
9.5.2 Primary Business
9.5.3 Strategy
9.5.4 Developments
9.5.4.1 Geothermal power sector
9.5.4.2 Hydro power sector
9.5.4.3 Solar power sector
9.5.4.4 Wind energy sector
9.6 ENERCON GMBH
9.6.1 Overview
9.6.2 Primary Business
9.6.3 Strategy
9.6.4 Developments
9.7 FIRST SOLAR INC.
9.7.1 Overview
9.7.2 Primary Business
9.7.3 Strategy
9.7.4 Developments
9.8 GAMESA CORPORACION TECHNOLOGICA SA
9.8.1 Overview
9.8.2 Primary Business
9.8.3 Strategy
9.8.4 Developments
9.9 GE ENERGY
9.9.1 Overview
9.9.2 Primary Business
9.9.3 Strategy
9.9.4 Developments
9.1 HYDRO-QUEBEC
9.10.1 Overview
9.10.2 Primary Business
9.10.3 Strategy
9.10.4 Developments
9.11 JA SOLAR HOLDINGS CO., LTD.
9.11.1 Overview
9.11.2 Primary Business
9.11.3 Strategy
9.11.4 Developments
9.12 JAIPRAKASH POWER VENTURES LTD
9.12.1 Overview
9.12.2 Primary Business
9.12.3 Strategy
9.12.4 Developments
9.13 KYOCERA SOLAR INC.
9.13.1 Overview
9.13.2 Primary Business
9.13.3 Strategy
9.13.4 Developments
9.14 MAGMA ENERGY CORP.
9.14.1 Overview
9.14.2 Primary Business
9.14.3 Strategy
9.14.4 Developments
9.15 NHPC LTD
9.15.1 Overview
9.15.2 Primary Business
9.15.3 Strategy
9.15.4 Developments
9.16 NORDEX SE
9.16.1 Overview
9.16.2 Primary Business
9.16.3 Strategy
9.16.4 Developments
9.17 ORMAT TECHNOLOGIES
9.17.1 Overview
9.17.2 Primary Business
9.17.3 Strategy
9.17.4 Developments
9.18 Q-CELLS SE
9.18.1 Overview
9.18.2 Primary Business
9.18.3 Strategy
9.18.4 Developments
9.19 RAM POWER CORP.
9.19.1 Overview
9.19.2 Primary Business
9.19.3 Strategy
9.19.4 Developments
9.20 REYKJAVIK ENERGY
9.20.1 Overview
9.20.2 Primary Business
9.20.3 Strategy
9.20.4 Developments
9.21 TRINA SOLAR LTD
9.21.1 Overview
9.21.2 Primary Business
9.21.3 Strategy
9.21.4 Developments
9.22 RUSHYDRO OAO
9.22.1 Overview
9.22.2 Primary Business
9.22.3 Strategy
9.22.4 Developments
9.23 SATLUJ JAL VIDYUT NIGAM LTD
9.23.1 Overview
9.23.2 Primary Business
9.23.3 Strategy
9.23.4 Developments
9.24 SHARP CORPORATION
9.24.1 Overview
9.24.2 Primary Business
9.24.3 Strategy
9.24.4 Developments
9.25 SIEMENS AG
9.25.1 Overview
9.25.2 Primary Business
9.25.3 Strategy
9.25.4 Developments
9.26 SUNTECH POWER HOLDING CO. LTD
9.26.1 Overview
9.26.2 Primary Business
9.26.3 Strategy
9.26.4 Developments
9.27 SUZLON ENERGY LTD
9.27.1 Overview
9.27.2 Primary Business
9.27.3 Strategy
9.27.4 Developments
9.28 U.S. GEOTHERMAL INC.
9.28.1 Overview
9.28.2 Primary Business
9.28.3 Strategy
9.28.4 Developments
9.29 VESTAS WIND SYSTEMS A/S
9.29.1 Overview
9.29.2 Primary Business
9.29.3 Strategy
9.29.4 Developments
9.30 YINGLI GREEN ENERGY HOLD. CO. LTD.
9.30.1 Overview
9.30.2 Primary Business
9.30.3 Strategy
9.30.4 Developments

APPENDIX
SOLAR PATENTS
U.S. Patents
Europe Patents
Japan Patents
WIND PATENTS
U.S. Patents
Europe Patents
Japan Patents
BIOFUELS PATENTS
U.S. Patents
Europe Patents
Japan Patents
GEOTHERMAL PATENTS
U.S. Patents
Europe Patents
Japan Patents
HYDRO ENERGY PATENTS
U.S. Patents
Europe Patents
Japan Patents
BIBLIOGRAPHY

LIST OF TABLES

1 Global Renewable Energy Market, By Source 2008 – 2015 ($Billion)
2 Winning Imperative Analysis
3 Investments in R&D 2004 – 2009 ($Billion)
4 Policies Adopted by Top Countries in Power Generation
5 Major Players in Biofuels, by Revenue (2009)
6 Major Players in Hydro Power, by Revenue (2009)
7 Global Biofuels Market, by Production, 2008 – 2015 (Billion Liters)
8 Global Biofuels Market, By Products 2008 – 2015 ($Million)
9 Agreements, Partnership & JVS (January 2008 – July 2010)
10 New Product Launches (January 2008 – July 2010)
11 Investments (July 2009 – July 2010)
12 Mergers & Acquisitions (February 2008 – July 2010)
13 Recent Investments in Hydro Power
14 Global Hydro Power Consumption, by Geography 2008 – 2015 (TWH)
15 Global Hydro Power Market Revenue, By GeographY 2008 – 2015 ($Billion)
16 Contracts/agreements (October 2008 – September 2010)
17 Partnerships/acquisitions/JVS (October 2008 - July 2010)
18 Other Developments (September 2008 - October 2010)
19 CO2 Emissions by Fuel Type
20 Prices of Fossil Fuels
21 Global Geothermal Energy Capacity, by Applications 2008 – 2015 (MW)
22 Global Geothermal Energy Revenues, by Applications 2008 – 2015 ($Million)
23 Geothermal Direct Use by Geography 2008 – 2015 (MW)
24 Geothermal Direct Use Revenue by Geography 2008 – 2015 ($Million)
25 Geothermal Electricity Generation by Geography 2008 – 2015 (MW)
26 Geothermal Electricity Generation Revenue by Geography 2008 – 2015 ($Million)
27 Contracts (October 2009 – February 2010)
28 Agreements (April 2008- August 2010)
29 Strategy (February 2009 - June 2010)
30 Global Solar Photovoltaics Market, By Products 2008 – 2015 ($Million)
31 Global Crystalline Silicon PV Cells Market, By Products, 2008 – 2015 ($Million)
32 Acquisitions/Collaborations/Partnerships/Agreements/JVS (May 2008 – September 2010)
33 New Products (June 2008 – May 2010)
34 Other Developments (March 2008 – August 2010)
35 Global Wind Energy Market, By Geography 2008 – 2015 ($Billion)
36 Global Wind Energy Market, By Turbines 2008 – 2015 ($Billion)
37 Contracts (May 2008 – September 2010)
38 Agreements (June 2008 – August 2010)
39 Strategies (June 2009 – May 2010)
40 Product Developments/Technological Developments (February 2010 – June 2010)
41 Other Developments (February 2008 – September 2010)

LIST OF FIGURES

1 Global Renewable Energy Market, by Revenues (2010)
2 Segmentation of Sources - Renewable Energy Market
3 Prime Applications of Renewable Energy Market
4 Global Energy Generating Capacity, by Sources (2009)
5 Global Investments in Renewable to Add New Capacity 2004 – 2009 ($Billion)
6 Greenhouse Gas Emission by Source
7 Average Feed-in-tariffs by Renewable Energy, by Source (2009)
8 Solar PV Market Share, by Installed Capacities (2009)
9 Wind Energy Market Share, by Installed Capacities (2009)
10 Biodiesel Production Capacity, 2009 (Million Gallons)
11 Wind Energy Patent Analysis, by Geography (2007 – 2010)
12 Biofuel Patent Analysis, by Geography (2007 – 2010)
13 Geothermal Patent Analysis, by Geography (2007 – 2010)
14 Hydro Energy Patent Analysis, by Geography (2007 – 2010)
15 Solar Energy Patent Analysis, by Geography (2007 – 2010)
16 Global Biofuels Production (Billion Liters) (2005 – 2009)
17 Bioethanol Production, by Geography (2009)
18 Biodiesel Production, by Geography (2009)
19 GHG Emission of Different Fuels
20 Fluctuations in Global Crude Oil Prices (2000 – 2009)
21 Types of Hydroelectric Power
22 Hydro Power Consumption, by Geography (TWH) (2009)
23 Types of Hydro Power Plants, by Generation Capacity
24 Types of Hydro Power Plants, by Available Head
25 Global Hydro Power Consumption (TWH)
26 Untapped Hydro Power Potential, by Geography (2009)
27 Breakdown of Total Cost of Hydroelectric Power Plant
28 Geothermal Energy Market
29 Geothermal Installed Capacity, by Geography (MW) (2009)
30 Direct Use Applications (2009)
31 Selection of ECS Based on Utilization Rate and Source Temperature
32 Dry Steam Cycle
33 Flash Steam Cycle
34 Binary Cycle
35 Share of ECS Based on Number of Installations (2009)
36 Share of ECS by Installed Capacity (2009)
37 Range and Breakup of Capital Cost Based on Activities
38 Breakup of Cost Based on ECS
39 Operating and Maintenance Cost Based on ECS
40 Solar Photovoltaics Market, by Geography 2010 ($Million)
41 Solar Photovoltaic Capacity, by Geography (2009)
42 Global Solar Photovoltaic Market, by Applications
43 Global Installed Wind Energy Capacity (2000 – 2009)
44 Cumulative Wind Energy Installation, by Geography (2009)
45 Wind Energy New Capacities Installed, by Geography 2009 (MW)
46 Breakup of Costs Associated with Wind Power
Request for detailed methodology, assumptions & how numbers were triangulated.