Report Description
More than 6,000 community banks currently operate in the U.S. through more than 50,000 branch locations across the nation. 'Strategies and Best Practices of U.S. Community Banks' is a market research study designed specifically to identify the role of community banks, the growth strategies these organizations employ, and the new opportunities in the community banking sector.
While the share of deposits made in community banks dwindled from 70% in 1994 to 12.4% in 2009; the current economic recession is proving to be a boon for these organizations . Customers are losing faith in large financial institutions, and with the failure of the 'too big to fail' theory, are moving their deposits back to community banks. It is the right time for community banks to capitalize on this shift and put the right programs in place to accelerate their success.
In the current recovery phase, community banks are looking for cost-effective alternatives that can be implemented quickly. Services such as internet banking, mobile banking, and remote deposit capture play an important role in enabling community banks to better serve their customers. Lack of confidence in big banks is the major factor attracting consumers towards community banks.
Get online access to the report on the World's First Market Intelligence Cloud
Easy to Download Historical Data & Forecast Numbers
Company Analysis Dashboard for high growth potential opportunities
Research Analyst Access for customization & queries
Competitor Analysis with Interactive dashboard
Latest News, Updates & Trend analysis
Request Sample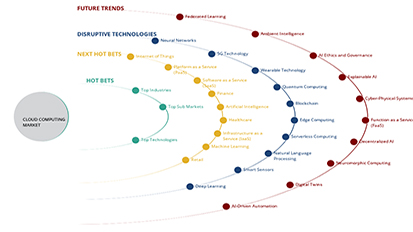 Click on image to enlarge
Scope of the Report
Strategy formulation
T his section seeks to provide a schematic of the marketplace under study; and to enable t he report user to determine their competitiveness and positioning in the market. Through our in-depth understanding of the financial services industry, we size the market, identify the trends and drivers, and develop the right framework for strategy formulation to help users maintain or enhance their market position.
Business Model
T his section seeks to identify the already existing business models; and to optimize these models in order to help FIs enter new and lucrative markets.
Vendor Selection
Th is section seeks to profile the companies supporting the market under study. We profile the top vendors and analyze user perspectives to help you make the best decision for your financial institution. Every report includes in- depth reviews of the top vendors.
What makes our report unique?
A strong heritage of providing cutting- edge research:
MarketsandMarkets provides clients with ground breaking marketing research. M&M's unique research methodology and expert analytical capabilities will provide you the tools to apply the best marketing practices to your Financial Institution.
Ensure that your strategy is viable:
Our study will help you examine the breadth of possibilities you may encounter when planning future strategies and product launches. It will help you create plans that are resilient enough to meet the full range of unanticipated events.
Discover new opportunities:
This market research study will forecast the future roles, uses, and acceptances of new products, services, and applications emerging in the marketplace. It will identify opportunities where companies can get a leg up on the competition.
Key questions answered
Which are the high-growth segments/cash cows and how is the market segmented in terms of products, and services?
What are market estimates and forecasts; which markets are doing well and which are not?
Where are the gaps and opportunities; what is driving the market?
Which are the key playing fields? Which are the winning edge imperatives?
How is the competitive outlook; who are the main players in each of the segments; what are the key selling products; what are their strategic directives, operational strengths and product pipelines? Who is doing what?
Powerful Research and analysis
The analysts working with MarketsandMarkets come from renowned publishers and market research firms globally, adding their expertise and domain understanding. We get the facts from over 22,000 news and information sources, a huge database of key industry participants and draw on our relationships with more than 900 market research companies.