Emulsifiers Market
Emulsifiers Market by Source (Bio-based and Synthetic), Application (Food Emulsifiers, Cosmetics & Personal Care, Oilfield Chemical, Pharmaceutical, and Agrochemical), and Region - Global Forecast to 2021
Report Code: CH 4612
Jan, 2023, by marketsandmarkets.com
[161 Pages Report] The global emulsifiers market size is projected to reach USD 8.44 Billion by 2021, at a CAGR of 6.8% between 2016 and 2021. The main objective of the study is to define, describe, and forecast the emulsifiers market on the basis of application. The report includes detailed information about the major factors influencing the growth of the market (drivers, restraints, opportunities, and challenges). The report strategically analyzes the market segments with respect to individual growth trends, growth prospects, and contribution to the total market. In the report, the market size is projected for each of the segments, in terms of value and volume, with respect to five major regions (along with the countries), namely, North America, Europe, Asia-Pacific, the Middle East & Africa, and Latin America.
In the secondary research process, various sources have been referred to for the identification and collection of information for this study. These secondary sources include annual reports, press releases, and investor presentations of companies, white papers & certified publications, Factiva, Bloomberg, Businessweek, United States Department of Agriculture, and articles from recognized authors. In the primary research process, sources from both, the supply and demand sides have been interviewed to obtain qualitative and quantitative information. The bottom-up approach has been used to estimate the emulsifiers market size, in terms of value, on the basis of application and region. The top-down approach has been implemented to validate the market size, in terms of value. Through the data triangulation procedure and validation of data via primary interviews, the exact values of the overall parent market size and individual market sizes have been determined and confirmed in the study.
The figure below provides a break-up of the profile of primary discussion participants.
To know about the assumptions considered for the study, download the pdf brochure
The emulsifiers value chain starts with the raw material suppliers. The raw materials that are used to manufacture emulsifiers are palm oil, rapeseed oil, soy bean oil, sunflower oil, and glycerol. The second node of the value chain consists of the emulsifiers manufacturers such as BASF SE (Germany), Dow Corning (U.S.), Kerry Group (Ireland), AkzoNobel NV (Netherlands), Evonik (Germany), Cargill (U.S.), and ADM (U.S.). The third node in the value chain consists of end-use industries such as Royal DSM (Netherlands), Solvay SA (Belgium), and Clariant (Switzerland) who use these emulsifiers to manufacture various products
"This study answers several questions for stakeholders, primarily which market segments to focus on in the next two to five years for prioritizing efforts and investments"
Target Audience:
Emulsifiers manufacturers
Emulsifiers traders, distributors, and suppliers
Emulsifiers formulators and compounders
Raw material suppliers
End-use industries
European Food Safety Authority (EFSA)
FDA regulatory bodies
Environment and safety evaluation regulatory bodies
Halal regulatory associations
Get online access to the report on the World's First Market Intelligence Cloud
Easy to Download Historical Data & Forecast Numbers
Company Analysis Dashboard for high growth potential opportunities
Research Analyst Access for customization & queries
Competitor Analysis with Interactive dashboard
Latest News, Updates & Trend analysis
Request Sample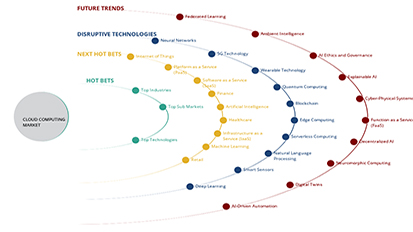 Click on image to enlarge
Scope of the Report
:
The report segments the emulsifiers market on the basis of application and region. It provides a forecast of the market size, in terms of value and volume, and an analysis of trends in each of the submarkets.
On the basis of Application:
Food Emulsifiers

Dairy
Bakery
Meat
Others (Cheese, Mayonnaise)

Cosmetics & Personal Care

Creams & Lotions
Makeup Components
Personal Hygiene

Oilfield Chemicals

Drilling Fluids
Wetting Fluids
Gelling Fluids

Pharmaceutical
Agrochemicals

Seed Coating
Crop Protection

Others (Paints & polymers, oil spill dispersants, household)
On the basis of Region:
North America
Europe
Asia-Pacific
Middle East & Africa
Latin America
Available Customizations: The following customization options are available for this report:
Company information
Analysis and profiling of additional global as well as regional market players (Up to 3)
Country-level information
Market analysis for additional countries
Pricing analysis
Detailed pricing analysis for each type of emulsifiers product
The market size of emulsifiers, in terms of value, is projected to reach USD 8.44 Billion by 2021, at a CAGR of 6.8% between 2016 and 2021. High-growth of end-use application such as cosmetics & personal care and food are the key factors driving the growth of the emulsifiers market.
Emulsifiers are biodegradable, bio-compatible, chemically inert, skin friendly, long shelf life, and thermal stability. The demand for emulsifiers is driven by increasing consumption of processed food. Emerging economies such as China, India, Mexico, and Brazil are expected to be the major drivers of the global emulsifiers market during the forecast period. Emulsifiers are required for manufacturing various cosmetics & personal care products such as creams & lotions, personal hygiene products, makeup components, and others.
The emulsifiers market has been segmented on the basis of applications such as food emulsifiers, cosmetics & personal care, oilfield chemicals, pharmaceuticals, and agrochemicals. The food industry is the largest application of emulsifiers. This is due to the increase in the demand of processed food products such as dairy & meat product, bakery, convenience foods, and confectionery, especially, in emerging markets such as Asia-Pacific and the Middle East.
Asia-Pacific is the fastest-growing market in the global emulsifiers market. Rapidly growing demand, competitive manufacturing costs, and high economic growth are attracting market players in the Asia-Pacific region. Companies are adopting expansion and R&D strategies in the region. Market players are constantly focusing on this region to gain their market share and increase their profitability.
Although the emulsifiers market is growing at a significant rate, certain factors could hinder the market growth. Stringent regulations regarding manufacturing and supply of certain emulsifiers and development of new technology such as emulsion polymerization are posing as threat to the market.
Companies such as BASF SE (Germany), Dow Corning (U.S.), Kerry Group (Ireland), AkzoNobel NV (Netherlands), and Evonik (Germany) are the major players in the global emulsifiers market. They have strengthened their market position through diverse product portfolios, strategically positioned R&D centers, consistent strategic development activities, and technological advancements. They have been adopting various organic and inorganic growth strategies, such as expansions, agreements & joint ventures, and new product launches & developments to increase their market share.
To speak to our analyst for a discussion on the above findings, click Speak to Analyst
TABLE OF CONTENTS
1 INTRODUCTION
1.1 OBJECTIVES OF THE STUDY
1.2 MARKET DEFINITION
1.3 SCOPE OF THE STUDY
1.4 CURRENCY
1.5 PACKAGE SIZE
1.6 STAKEHOLDERS
1.7 INCLUSIONS & EXCLUSIONS
1.8 SUMMARY OF CHANGES
2 RESEARCH METHODOLOGY
2.1 RESEARCH DATA
2.1.1 SECONDARY DATA
2.1.1.1 Key data from secondary sources
2.1.2 PRIMARY DATA
2.1.2.1 Key data from primary sources
2.1.2.2 Breakdown of primary interviews
2.2 MARKET SIZE ESTIMATION
2.2.1 BOTTOM-UP APPROACH
2.2.2 TOP-DOWN APPROACH
2.3 DATA TRIANGULATION
2.4 RESEARCH ASSUMPTIONS
2.5 LIMITATIONS
3 EXECUTIVE SUMMARY
4 PREMIUM INSIGHTS
4.1 EMULSIFIERS MARKET, BY SOURCE
4.2 EMULSIFIERS MARKET, BY APPLICATION
4.3 EMULSIFIERS MARKET GROWTH RATE, BY COUNTRY
5 MARKET OVERVIEW
5.1 INTRODUCTION
5.2 MARKET SEGMENTATIONS
5.3 MARKET DYNAMICS
5.3.1 DRIVERS
5.3.2 RESTRAINTS
5.3.3 OPPORTUNITIES
5.3.4 CHALLENGES
6 INDUSTRY TRENDS
6.1 INTRODUCTION
6.2 VALUE CHAIN ANALYSIS
6.2.1 RAW MATERIAL
6.2.2 EQUIPMENT MANUFACTURERS
6.2.3 DISTRIBUTORS
6.2.4 END-USERS
6.3 PORTER'S FIVE FORCES ANALYSIS
6.3.1 THREAT OF SUBSTITUTES
6.3.2 BARGAINING POWER OF BUYERS
6.3.3 THREAT OF NEW ENTRANTS
6.3.4 BARGAINING POWER OF SUPPLIERS
6.3.5 INTENSITY OF COMPETITIVE RIVALRY
6.4 PATENT ANALYSIS
6.5 PRICING ANALYSIS
6.5.1 AVERAGE SELLING PRICES OF KEY PLAYERS
6.6 ECOSYSTEM/ MARKET MAPPING
6.7 TECHNOLOGY ANALYSIS
6.8 KEY CONFERENCES AND EVENTS
6.9 TARRIF AND REGULATORY LANDSCAPE
6.9.1 REGULATORY BODIES, GOVERNMENT AGENCIES, AND OTHER ORGANIZATIONS
6.10 KEY STAKEHOLDERS AND BUYING CRITERIA
6.11 CASE STUDIES
6.12 ECONOMIC RECESSION ASSESSMENT
7 EMULSIFIERS MARKET, BY SOURCE
7.1 INTRODUCTION
7.2 BIO-BASED EMULSIFIERS
7.2.1 PLANT-BASED EMULSIFIERS
7.2.2 ANIMAL-BASED EMULSIFIERS
7.3 SYNTHETIC EMULSIFIERS
7.3.1 MONO AND DI-GLYCERIDES & DERIVATIVES
7.3.1.1 DISTILLED MONOGLYCERIDES
7.3.1.2 ETHOXYLATED MONO- AND DIGLYCERIDES
7.3.1.3 MONO- AND DIGLYCERIDE ESTERS
7.3.2 SORBITAN ESTERS
7.3.3 STEAROYL LACTYLATES
7.3.4 POLYGLYCEROL ESTERS
7.3.5 OTHERS
7.3.5.1 POLYGLYCEROL POLYRICINOLEATE (PGPR)
7.3.5.2 POLYETHYLENE GLYCOLS (PEG)
7.3.5.3 PROPYLENE GLYCOL MONOESTERS (PGME)
7.3.5.4 CARBOMERS
7.3.5.5 DIACETYL TARTARIC ACID ESTER OF MONO- AND DIGLYCERIDES (DATEM)
7.3.5.6 STEARYL ALCOHOL NF
7.3.5.7 CETYL ALCOHOL
7.3.5.8 PEG-20 STEARATE
8 EMULSIFIERS MARKET, BY APPLICATION
8.1 INTRODUCTION
8.2 FOOD EMULSIFIERS
8.2.1 DAIRY
8.2.1.1 FERMENTED PRODUCTS
8.2.1.2 DAIRY DRINKS
8.2.1.3 CREAMS
8.2.1.4 CHOCOLATES
8.2.1.5 DESSERTS
8.2.2 BAKERY
8.2.2.1 BREADS
8.2.2.2 CAKES
8.2.2.3 BISCUITS
8.2.3 MEAT
8.2.3.1 HOT PROCESSED MEAT EMULSIONS
8.2.3.2 COLD PROCESSED MEAT EMULSIONS
8.2.4 OTHERS
8.2.4.1 CHEESE
8.2.4.2 MAYONNAISE
8.2.4.3 CHEWING GUM
8.2.4.4 MARGARINE
8.3 COSMETICS & PERSONAL CARE
8.3.1 CREAMS & LOTIONS
8.3.1.1 BODY LOTION
8.3.1.2 REPELLENTS
8.3.2 MAKEUP COMPONENTS
8.3.2.1 FOUNDATION
8.3.2.2 OTHERS
8.3.3 PERSONAL HYGIENE
8.3.3.1 SOAPS
8.3.3.2 DEODORANTS
8.4 OILFIELD CHEMICALS
8.4.1 DRILLING FLUIDS
8.4.2 WETTING FLUIDS
8.4.3 GELLING FLUIDS
8.5 PHARMACEUTICAL PRODUCTS
8.5.1 CREAMS & GELS
8.5.1.1 TRANSDERMAL & TOPICAL GELS
8.5.1.2 WOUND CARE CREAMS
8.5.1.3 PAIN RELIEF OINTMENTS
8.5.2 MEDICINES
8.5.2.1 SYRUPS
8.5.2.2 TABLETS & TABLET COATINGS
8.6 AGROCHEMICALS
8.6.1 SEED COATING
8.6.2 CROP PROTECTION
8.7 OTHERS
8.7.1 OIL SPILL DISPERSANT
8.7.2 HOUSEHOLD & CLEANING PRODUCTS
8.7.3 PAINTS & POLYMERS
9 EMULSIFIERS MARKET, BY REGION
9.1 INTRODUCTION
9.2 ASIA-PACIFIC
9.2.1 CHINA
9.2.2 JAPAN
9.2.3 INDIA
9.2.4 SOUTH KOREA
9.2.5 AUSTRALIA
9.2.6 REST OF APAC
9.3 NORTH AMERICA
9.3.1 U.S
9.3.2 CANADA
9.3.3 MEXICO
9.4 EUROPE
9.4.1 GERMANY
9.4.2 U.K
9.4.3 FRANCE
9.4.4 ITALY
9.4.5 SPAIN
9.4.6 REST OF EUROPE
9.5 MIDDLE-EAST & AFRICA
9.5.1 SAUDI ARABIA
9.5.2 SOUTH AFRICA
9.5.3 UAE
9.5.4 REST OF MEA
9.6 SOUTH AMERICA
9.6.1 BRAZIL
9.6.2 ARGENTINA
9.6.3 REST OF SOUTH AMERICA
10 COMPETITIVE LANDSCAPES
10.1 OVERVIEW
10.1.1 KEY PLAYER STRATEGIES/ RIGHT TO WIN
10.1.2 OVERVIEW OF STRATEGIES DEPLOYED
10.2 MARKET EVALUATION FRAMEWORK
10.3 MARKET SHARE/RANKING OF KEY PLAYERS
10.4 COMPANY EVALUATION MATRIX
10.5 START-UPS AND SMALL AND MEDIUM-SIZED ENTERPRISES (SMES) EVALUATION MATRIX
10.6 COMPETITIVE SITUATION AND TRENDS
10.6.1 NEW LAUNCHES
10.6.2 DEALS
10.6.3 JVS/ TECHNLOLOGIAL COLLABORATIONS
11 COMPANY PROFILES
((Business Overview, Financials, Products Offered, Scorecard of Product Offering, Scorecard of Business Strategy, and Recent Developments)
11.1 BASF SE
11.1.1 Business overview
11.1.2 Products offered
11.1.3 Recent Developments
11.1.4 MnM view
11.1.4.1 Key strengths/right to win
11.1.4.2 Strategic choices made
11.1.4.3 Weaknesses and competitive threats
11.2 CORBION
11.3 ARCHER DANIELS MIDLAND (ADM)
11.4 KERRY GROUP
11.5 AKZONOBEL N.V
11.6 CARGILL
11.7 SOLVAY S.A
11.8 CLARIANT
11.9 EVONIK INDUSTRIES
11.10 ROYAL DSM
11.11 INTERNATIONAL FLAVORS & FRAGRANCES (IFF)
11.12 RIKEN VITAMIN CO., LTD.
11.13 VANTAGE SPECIALTY CHEMICALS
11.14 OLEON NV
11.15 PALSGAARD
11.16 LONZA
Request for detailed methodology, assumptions & how numbers were triangulated.