North American Oral Nutritional Supplements Market
North American Oral Nutritional Supplements Market by Product (Dietary Supplements (Vitamin, Mineral, Protein), Functional/Fortified Food & Beverages, Food Intolerance (Gluten-Free), Dermo-Cosmetic Skin Essentials), by Life Stage - Global Forecast to 2020
Report Code: UC 1675
Jan, 2024, by marketsandmarkets.com
Oral nutritional supplements are essential foods and food ingredients taken in addition to a regular diet for enhanced nutrition and improved health. These supplements fulfill a body's nutritive requirements that are unmet by a regular diet. These supplements include dietary supplements, fortified/functional food & beverages, food intolerance products and dermo-cosmetic skin essentials.
The growth of this market is mainly driven by factors such as rising geriatric population, growing prevalence of chronic diseases, rising healthcare costs, and shift of consumers from care to preventive health. However, regulatory compliance is likely to restrain the growth of this market to a certain extent.
The North American region is a hub for oral nutritional supplement providers as awareness about such products is high in the North America. North American is the most advanced and dominant market for oral nutritional supplements. The North American market has the maximum product offerings. Innovative product launches and wider availability & adaptability of these products has aided the growth of this market.
The North American oral nutritional supplements market is large and sensitive, with several big and emerging players. There is no distinct leader in this market as each product segment is dominated by a bunch of players. Thus, market players are focusing on adopting novel techniques to distinguish their products from those of their competitors, which makes the market highly competitive. Players are focusing on innovation in order to differentiate their product offerings in the market. Companies are also focusing on adopting various organic and inorganic strategies such as new product launches, expansions, acquisitions and partnerships, agreements, and joint ventures to develop novel oral nutritional supplement products, in order to improve their product offerings, satisfy customers' needs, increase their profitability, and expand their market presence.
Prominent players in the North American oral nutritional supplements market include Nestle S.A. (Switzerland), Abbott Laboratories (U.S.), Amway (U.S.), Otsuka Holdings Co., Ltd. (Japan), Herbalife Ltd. (U.S.), Archer Daniels Midland Company (U.S.), Glanbia plc (Ireland), NBTY, Inc. (U.S.), GNC Holdings Inc. (U.S.), and Nu Skin Enterprises, Inc. (U.S.). Other players in the market include Grupo Omnilife (Mexico), Forever Living (U.S.), Pola, Inc. (Japan), Shaklee Corporation (U.S.), and Usana Health Sciences Inc. (U.S.).
Get online access to the report on the World's First Market Intelligence Cloud
Easy to Download Historical Data & Forecast Numbers
Company Analysis Dashboard for high growth potential opportunities
Research Analyst Access for customization & queries
Competitor Analysis with Interactive dashboard
Latest News, Updates & Trend analysis
Request Sample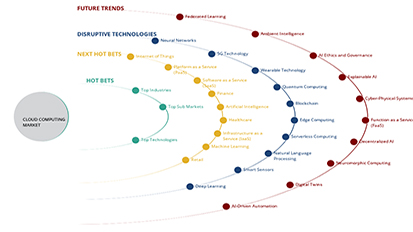 Click on image to enlarge
Scope of the Report
The research report categorizes and analyzes the North American oral nutritional supplements market on the basis product and country. Based on the products, the North American oral nutritional supplements market is segmented into dietary supplements, functional/fortified food & beverages, food intolerance products and dermo-cosmetic essentials. This report is a comprehensive study of current trends in the market, industry growth drivers, and restraints.
These markets are given analysis at regional level to provide exhaustive value market analysis for the years 2012, 2013, 2014, and forecast to 2020. Each market is comprehensively analyzed at a granular level by each country considered in the report.
North American Oral Nutritional Supplements Market, by Product
Dietary Supplements

Vitamin Supplements
Mineral Supplements
Protein Supplements
Herbal Supplements

Fortified/Functional Food & Beverages

Omega Fatty Acids Fortified Food
Probiotic Fortified Food
Branded Iodinated Salt
Branded Wheat Flour
Energy Drinks
Sports Drinks
Fortified Juices

Food Intolerance products

Gluten-free Foods
Lactose-free Foods
Diabetic Foods
Other Special Milk Formula

Dermo-Cosmetic Skin Essentials

Anti-Aging Supplements
Anti-Cellulite Supplements
Anti-Acne Supplements
North American Oral Nutritional Supplements Market, by Country
Table of Contents
1 Introduction
1.1 Objectives of the Study
1.2 Market Definition
1.3 Market Scope
1.3.1 Markets Covered
1.3.2 Geographic Scope
1.3.3 Years Considered for the Study
1.4 Limitations
1.5 Market Stakeholders
2 Research Methodology
2.1 Research Approach
2.2 Market Size Estimation
2.3 Market Breakdown and Data Triangulation
2.3.1 Key Data From Secondary Sources
2.3.2 Key Data From Primary Sources
2.4 Market Share Estimation
2.5 Assumptions for the Study
3 Executive Summary
4 Premium Insights
5 Market Overview
5.1 Introduction
5.2 Market Segmentation
5.3 Key Market Dynamics
5.3.1 Drivers
5.3.2 Restraints
5.3.3 Opportunities
5.3.4 Challenges
6 Regulatory Scenario in North American Oral Nutritional Supplements Market
6.1 Introduction
6.1.1 U.S.
6.1.2 Canada
6.1.3 Mexico
7 Oral Nutritional Supplements Market, By Geography
7.1 Introduction
7.2 North America
7.2.1 U.S.
7.2.2 Canada
7.2.3 Mexico
8 North American Oral Nutritional Supplements Market, By Product
8.1 Introduction
8.2 Dietary Supplements
8.2.1 Vitamin Supplements
8.2.2 Mineral Supplements
8.2.3 Protein Supplements
8.2.4 Herbal Supplements
8.3 Functional/Fortified Food & Beverages
8.3.1 Omega Fatty Acids Fortified Food
8.3.2 Probiotic Fortified Food
8.3.3 Branded Iodinated Salt
8.3.4 Branded Wheat Flour
8.3.5 Energy Drinks
8.3.6 Sports Drinks
8.3.7 Fortified Juices
8.4 Food Intolerance Products
8.4.1 Gluten Free Food
8.4.2 Lactose Free Food
8.4.3 Diabetic Food
8.4.4 Other Special Milk Formula
8.5 Dermo-Cosmetic Skin Essentials
8.5.1 Anti-Aging Supplements
8.5.2 Anti-Cellulite Supplements
8.5.3 Anti-Acne Supplements
9 North American Oral Nutritional Supplements Market, By Life Stage
9.1 Introduction
9.2 Life Stage
9.2.1 0-12 Years
9.2.2 13-24 Years
9.2.3 25-59 Years
9.2.4 60 Years & Above
10 Competitive Landscape
10.1 Introduction
10.2 New Product Launch
10.3 Agreements, Partnerships & Collaborations
10.4 Acquisitions
10.5 Expansions
10.6 Others
11 Company Profiles*
11.1 Nestle S.A.
11.2 Archers Daniels Midland and Company
11.3 Abbott Laboratories
11.4 Otsuka Holdings Co. Ltd
11.5 Amway
11.6 Glanbia PLC
11.7 Herbalife
11.8 NBTY, Inc.
11.9 Nu Skin Enterprises, In.
11.10 GNC Holdings, Inc
12 Appendix
12.1 Insights of Industry Experts
12.2 Related Reports
Request for detailed methodology, assumptions & how numbers were triangulated.