The North America and Europe plastic films and shets market is fragmented and going through a consolidation stage. There were a number of acquisitions done by the leading companies in these geographies. The top plastic films and shets manufacturers such as Amcor Ltd., Bemis Co., AEP Industries, Toray Plastics, and Ampac Holding LLC carried out major acquisition activities in the North America and Europe market. North America and Europe together represented about 70% of the acquisitions done by the top 22 companies during 2010 to 2013.
Maximum number of acquisitions is carried out in the area of flexible plastic films. In North America and Europe, there are a large number of small and medium enterprises that are not having infrastructure to serve large volume of orders. As a result, bigger firms have preferably chosen acquisition of such smaller firms as the strategy for expansion. During the last ten years, significant number of consolidation activities took place in North America and Europe. Most notably, Bemis Company's acquisition of Alcan Packaging Food Americas in 2010 made it the twice as large as the second largest plastic films and shets producer in North America.
Amcor Limited, a major player in the Asia-Pacific market acquired B-Pack Due, a CPP manufacturer based in Italy. It helped Amcor to cater to the needs of European customers. RKW-Group of Germany acquired Danafilms, Inc., U.S.-based film producer to expand its business operation in North America. These consolidation activities also involved a number of private equity and venture capital firms. Sun European Partner, a Europe-based private equity firm invested heavily in the recent past towards acquiring flexible packaging providers.
Plastic Films and Shets Market: Number of Acquition, by Geography, 2011-2013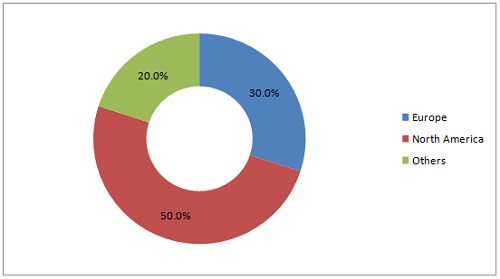 Source: Secondary Research, and MarketsandMarkets Analysis
Related Reports:
Plastic Films & Plastic Sheets Market by Application (Flexible & Non-Flexible Packaging, & Non-Packaging) & Type (LDPE, LLDPE, HDPE, CPP, BOPP, Polyester, PVC, Polyamide, EVOH, PLA, PVDC, PVOH, Polycarbonate & Others) — Global Trends & Forecasts to 2018
https://www.marketsandmarkets.com/Market-Reports/plastic-films-plastic-sheets-market-1318.html
Contact:
Mr. Rohan
North - Dominion Plaza,
17304 Preston Road,
Suite 800, Dallas, TX 75252
Tel: +1-888-6006-441
Email: [email protected]