The cloud-based contact center market accounted for USD 5.73 billion in 2016 and is projected to reach USD 20.93 billion by 2022, at a Compound Annual Growth Rate (CAGR) of 25.2% during the forecast period. A cloud-based contact center is a customer experience solution that enables companies to utilize contact center providers' offerings on the cloud. The growth in the requirement for cost-effective and easily scalable solutions is the major growth driver of the cloud-based contact center market. In this report, 2016 has been considered as the base year, while 2017–2022 as the forecast period.
Objectives of the Study
The main objective of this report is to define, describe, and forecast the global cloud-based contact center market based on solutions, services, deployment models, organization sizes, applications, verticals, and regions. The report provides detailed information about the major factors (drivers, restraints, opportunities, and industry-specific challenges) influencing the market growth. The report aims to strategically analyze the micromarkets with respect to individual growth trends, prospects, and contributions to the global cloud-based contact center market. In addition, this report attempts to forecast the market size of the 5 main regions, namely, North America, Europe, Asia Pacific (APAC), Middle East and Africa (MEA), and Latin America. Moreover, it strategically profiles the key market players and comprehensively analyzes their core competencies. Furthermore, it tracks and analyzes the competitive developments, such as joint ventures, mergers and acquisitions, new developments, and Research and Development (R&D) activities, in the cloud-based contact center market.
Research Methodology
The research methodology used to estimate and forecast the cloud-based contact center market initiates with capturing data on the key vendors' revenues through secondary research using various sources, such as Cloud Security Alliance, Information Systems Security Association, and Institute of Electrical and Electronic Engineers (IEEE). In addition, the vendor offerings were taken into consideration to determine the market segmentation. The bottom-up procedure was employed to arrive at the overall industry size of the global cloud-based contact center market from the revenues of the key players in the market. Post-arrival at the overall market size, the total market was split into several segments and subsegments, which were then verified through primary research by conducting extensive interviews with the key people, such as Chief Executive Officers (CEOs), Vice Presidents (VPs), directors, and executives. The data triangulation and market breakdown procedures were employed to complete the overall market engineering process and arrive at the exact statistics for all the segments and subsegments. The breakdown of the primary profiles has been depicted in the figure below: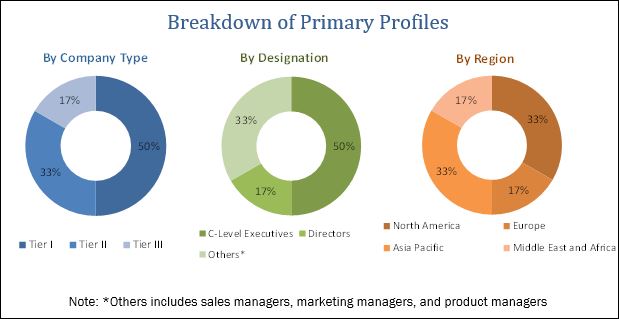 To know about the assumptions considered for the study, download the pdf brochure
The cloud-based contact center market includes various vendors, such as 8x8 Inc. (US), Five9 (US), Cisco Systems (US), Genesys (US), Oracle (US), NewVoiceMedia (UK), Connect First (US), Aspect Software (US), NICE Ltd. (Israel), and 3CLogic (US).
The Target Audience of the cloud-based contact center market report includes the following:
Cloud computing companies
Information Technology (IT) infrastructure equipment providers
Support infrastructure equipment providers
Component providers
Software providers
System integrators
Network service providers
Monitoring service providers
Professional service providers
Distributors and resellers
Government and standardization bodies
Healthcare organizations
Financial organizations
"The study answers several questions for the stakeholders, primarily which market segments to focus on in the next 2–5 years for prioritizing the efforts and investments."
Scope of the Report
The research report categorizes the cloud-based contact center market to forecast the revenues and analyze the trends in each of the following subsegments:
By Solution
Automatic Call Distribution (ACD)
Agent Performance Optimization (APO)
Dialers
Interactive Voice Response (IVR)
Computer Telephony Integration (CTI)
Reporting and analytics
Security
Others (issue tracking, omnichannel, and mobile care solution)
By Service
Professional service
Managed service
By Deployment Model
Public cloud
Private cloud
Hybrid cloud
By Organization Size:
Small and Medium-sized Enterprises (SMEs)
Large enterprises
By Application:
Call routing and queuing
Data integration and recording
Chat quality and monitoring
Real-time decision-making
Workforce Optimization (WFO)
By Vertical:
Banking, Financial Services, and Insurance (BFSI)
Consumer goods and retail
Government and public sector
Healthcare and life sciences
Manufacturing
Media and entertainment
Telecommunication and Information Technology Enabled Services (ITES)
Others (transportation and logistics, and education)
By Region:
North America
Europe
APAC
MEA
Latin America
Available Customizations
With the given market data, MarketsandMarkets offers customizations as per the company's specific needs. The following customization options are available for the report:
Company Information
Detailed analysis and profiling of additional market players
Country Information
Country-specific information and market data as per feasibility