The CNG and LPG vehicles market size, in terms of value, is estimated to grow with a CAGR of 10.01% from 2014 to 2019. Asia-Pacific is expected to show a promising growth rate for the CNG vehicles, whereas Europe, the market leader for LPG vehicles, –is expected to show a steady growth rate. The demand for CNG and LPG vehicles worldwide is driven by stringent emission norms, government mandates, and rising price of gasoline and diesel.
The CNG & LPG vehicles market is dominated by a few global players and many regional players. The key players are FIAT (Italy), Volkswagen (Germany), General Motors(U.S.), Hyundai (South Korea), and Ford(U.S.). These top five players accounted for about 60% of the market in 2013. FIAT is the market leader in Europe in both CNG & LPG segment, whereas Hyundai and Suzuki are the dominant names in Asia-Pacific. Almost 80% of Suzuki sales in Pakistan used to come from CNG models till December, 2011. Suzuki was also the first OEM to introduce CNG & LPG vehicles in India. Americas is dominated by FIAT and Ford.
FIAT launched its first Tetra fuel vehicle in 2006 in Brazil. Ford has recently given an emphatic push to its CNG and LPG product portfolio by launching eight new products in this segment in 2013.
OE LPG Vehicles Market Share, By Company, 2013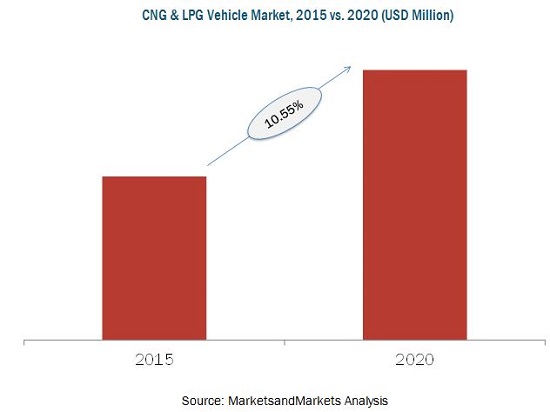 Source: Company Annual Reports, Press Releases, Expert Interviews, and MarketsandMarkets Analysis
OE CNG Vehicles Market Share, By Company, 2013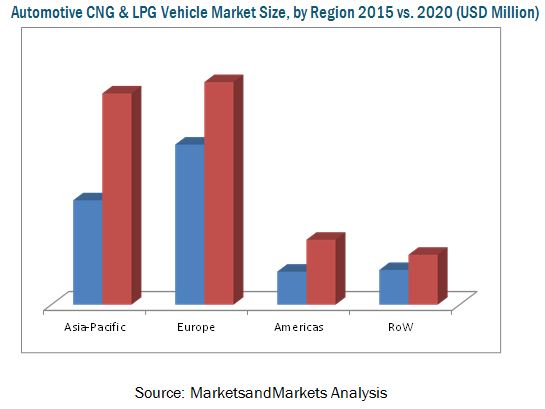 Source: Company Annual Reports, Press Releases, Expert Interviews, and MarketsandMarkets Analysis
Related Reports:
CNG and LPG Vehicle Market by Vehicle Type (Passenger Cars & Light Commercial Vehicles), Fuel Type (CNG & LPG), and Geography (Asia-Pacific, Europe, Americas & ROW) - Industry Trends & Forecasts to 2019
Contact:
Mr. Rohan
North - Dominion Plaza,
17304 Preston Road,
Suite 800, Dallas, TX 75252
Tel: +1-888-600-6441
Email: sales@marketsandmarkets.com