Disruption – as DEMAD for lightweight high performance materials rises in Electric vehicle industry - $2.65 BN of potential opportunity is opening up
Disruption – as DEMAD for lightweight high performance materials rises in Electric vehicle industry - $2.65 BN of potential opportunity is opening up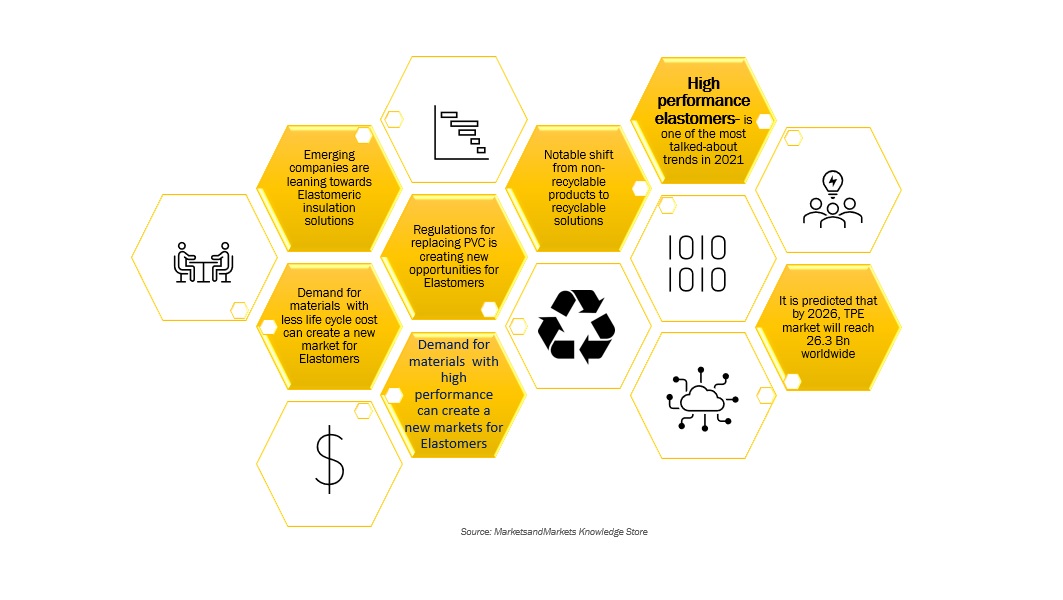 GLOBAL Elastomers DEMAND, PRESENTING HUGE GROWTH OPPORTUNITIES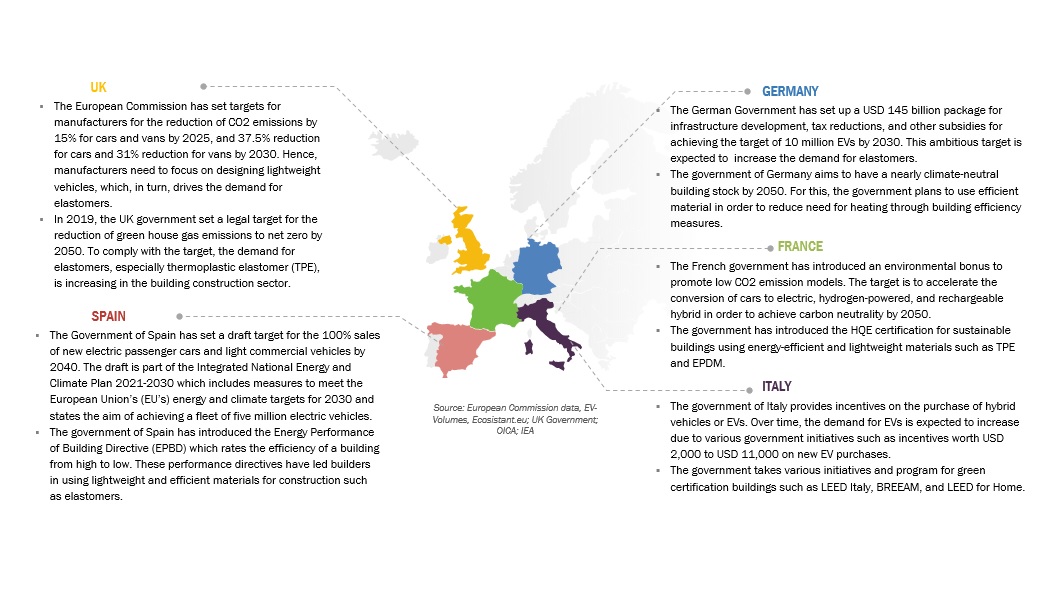 GLOBAL Elastomers DEMAND, PRESENTING HUGE GROWTH OPPORTUNITIES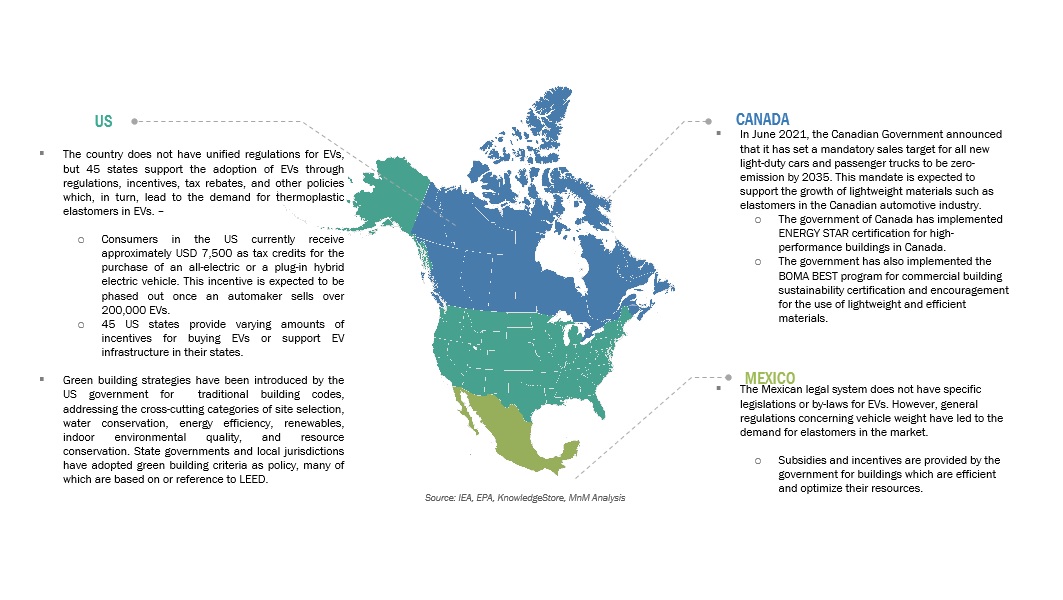 GLOBAL Elastomers DEMAND, PRESENTING HUGE GROWTH OPPORTUNITIES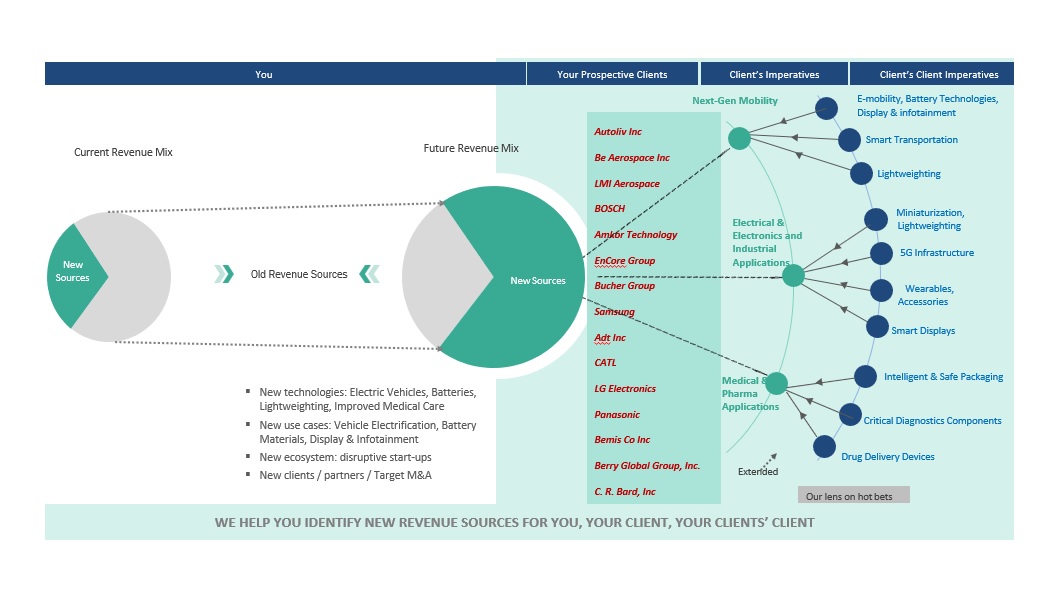 TOP Elastomers GROWTH STORIES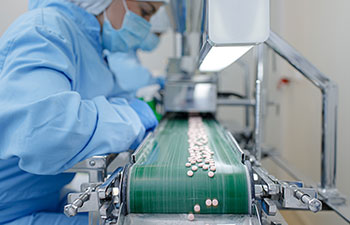 MNM helped a multinational corporation and a leader in pharmaceutical equipment markets to boost their revenue by 100-200 million market in Medical Device Market
Download PDF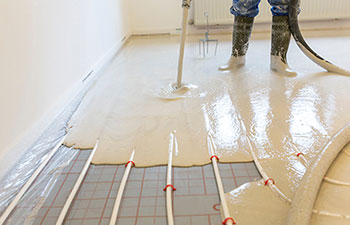 MNM helped a leading player in Flooring Market to identify a revenue opportunity of >US$15 Million in 4-5 YEARS
Download PDF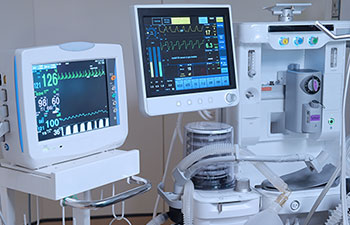 MNM helped a leading player in Medical Devices Market to identofy a revenue opportunity of >US$10 million in 4-5 YEARS
Download PDF
MNM helped a leading player in Medical Devices Market to identofy a revenue opportunity of >US$10 million in 4-5 YEARS
MNM helped a leading player in Medical Devices Market to identofy a revenue opportunity of >US$10 million in 4-5 YEARS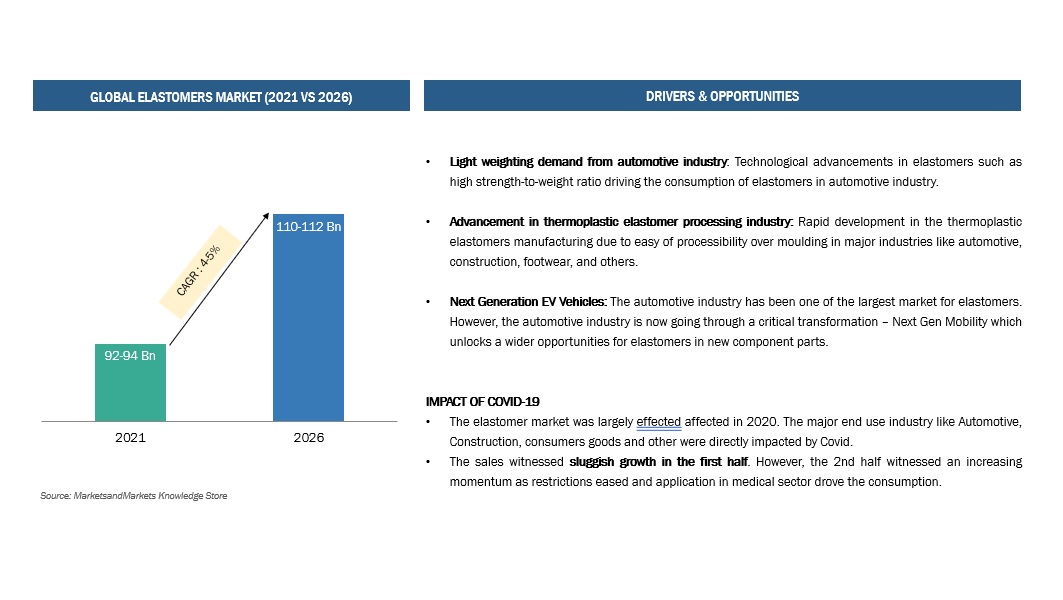 THERE IS USD 112 Bn POTENTIAL WITHIN ELASTOMER APPLICATIONS, more than HALF OF WHICH IS CONTRIBUTED BY AUTOMOTIVE Industry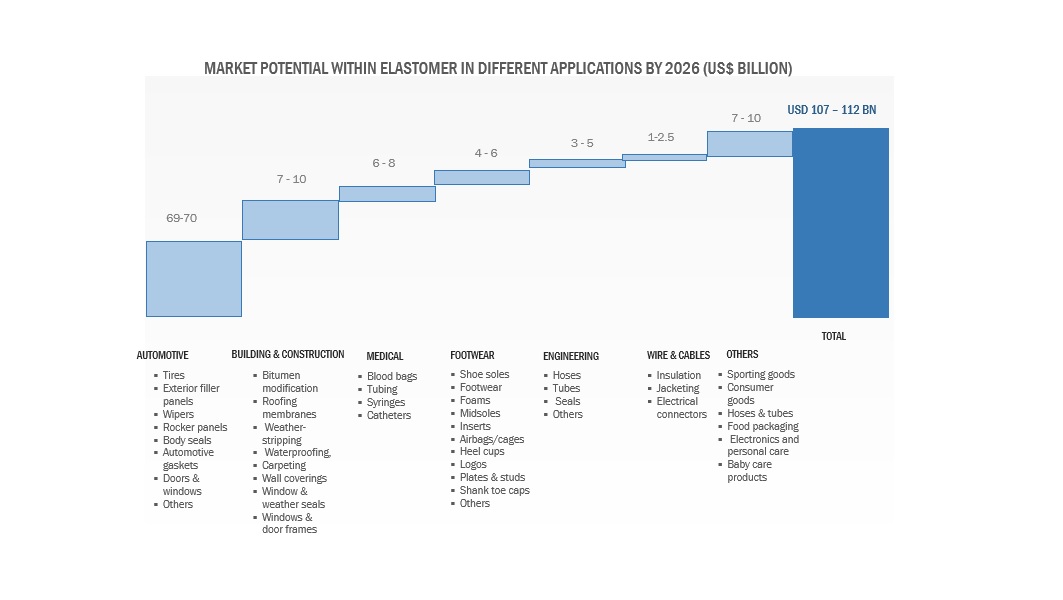 SIMILARLY, ADJACENT MARKETS HOLD A POTENTIAL OF OVER USD 38 BILLION IN ELASOMERS, MAJORITY OF WHICH WILL BE CONTRIBUTED BY PERFORMACE ELASTOMERS, AND SILICONE ELASTOMERS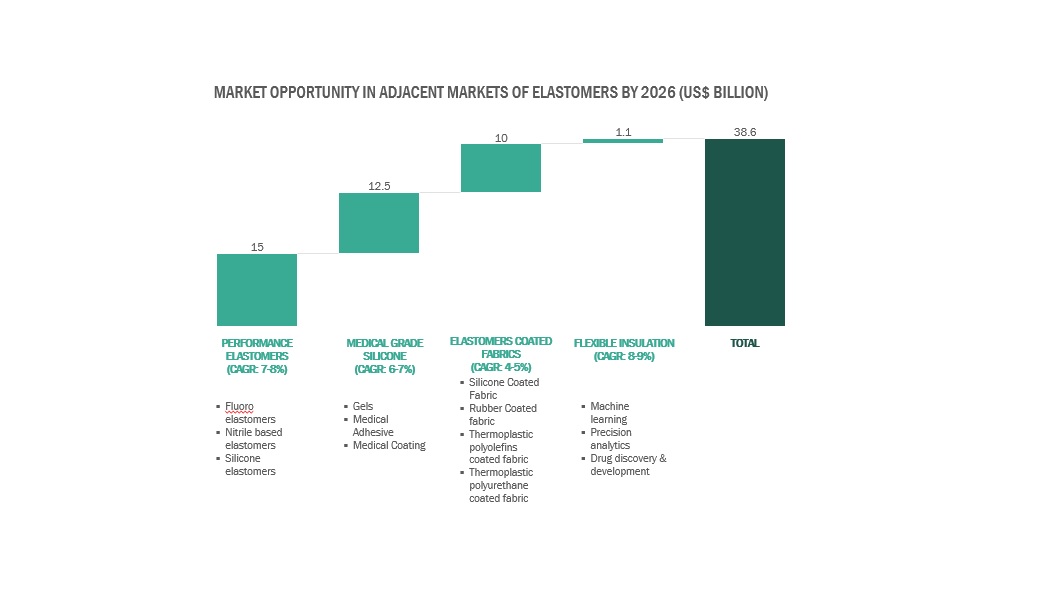 ADDITIONALLY, WE HAVE ASSISTED many ELASTOMERS PLAYERS to TAP HIGH GROWTH OPPORTUNITIES ACROSS EMERGING END-USERS, GEOGRAPHIES & COMPETITION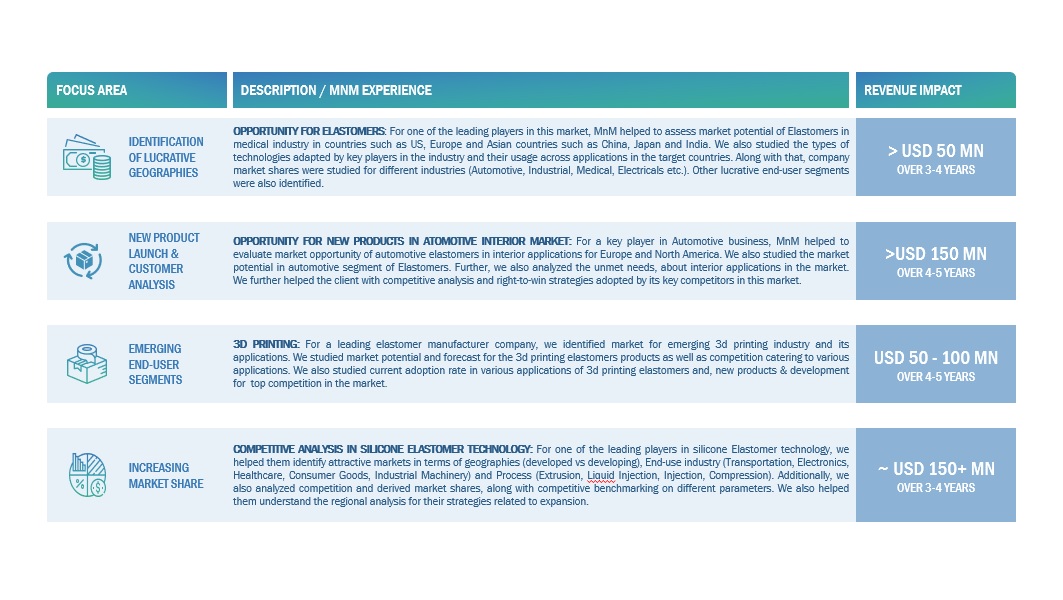 WHY DO COMPANIES NEED HELP TO GROW?
ABSENCE OF ORIGINAL RESEARCH:
Complex and overlapping markets for elastomer industry, hence difficult to calculate market potential of key products
Insufficient secondary research for strategic decisions
INTELLIGENCE IS NOT DEMOCRATISED:
Client unmet needs need to be understood by all market facing employees for new product development and vendor selection.
Bleak knowledge about upcoming technologies and growing applications such as medical elastomers and EV elastomers
SOME UNKNOWNS & ADJACENCIES
Elastomers are gradually replacing metals and natural rubbers in various applications. Their high market growth is driven by the substitution of rubber and polyvinyl chloride in various applications, discovery of new applications that demand evolving elastomers and demand from the automotive sector
Increasing focus on automotive elastomers and medical grade elastomers drives the demand in these sectors
Adjacent markets such as performance elastomers and medical grade silicone and elastomer coated fabrics provide immense growth opportunities owing to high demand in the end use industries
TPO coated fabrics is replacing PVC across various sectors owing to the rising environmental concern
GROWTH PROBLEMS ENCOUNTERED BY Elastomers COMPANIES
Customer prioritization and assessing unmet needs:
What are the disruptions in our clients' businesses? How can we support them for our own growth?
Who are the most potential customers going forward? Should we prioritize medical and automotive industries over Construction and industrial companies?
What are the key unmet needs of customers? Who are the key stakeholders in different settings? Do vendor selection criteria differ by settings? Which new product features should be added to the existing products?
Where to Play:
Which end-use industry and new application areas should we focus on? Should it be EV Elastomers, Silicone Elastomers, medical Tubing or any other?
Which regions should we place our bets on? Should we continue with developed countries or do developing countries offer more growth opportunities?
Building a compelling Right to Win (RTW):
For M&A, which are the right targets for us? Should we target Thermoplastic elastomers companies or silicone elastomers companies? Should we enter new markets directly or through partners?
How can we differentiate from top players? What is their right-to-win vs ours?
OBSTACLES TO GROWTH FOR CURRENT PLAYERS
Not able to keep pace with fast evolving elastomers industry – New products and technologies are emerging leading to new market opportunities
Limited clarity on new applications unmet needs, hence requirements for product features
Unclear picture about the regulatory scenario specially in medical elastomer industry
KEY UNCERTAINTIES/ PERSPECTIVES WHICH INDUSTRY LEADERS SEEK ANSWERS TO:
KEY QUESTIONS OF Elastomers COMPANIES
What new applications will be relevant and redundant in the next 5 years?
Can strategic recycling of elastomers become affordable for manufacturing/recycling companies?
How can companies optimize the manufacturing processes to provide solution for the newer applications?
Which product type in the elastomers market is expected to offer significant growth potential?
How can players comply with the ever-changing demands from end-use industries?
What regulatory policies one must adhere to manufacture products for regulated applications?
KEY QUESTIONS OF COMPANIES IN ADJACENT MARKETS
What are the regulations surrounding medical grade elastomers for external and internal bio-medical applications?
Which applications will be more suitable for closed cell insulation over other insulation solution like fiberglass, XLPE and Aerogel?
Impact of regulations in different regions on protecting clothing industry for elastomer coated fabrics?
What are the opportunities eco-friendly high performance elastomer can provide?
LEADERS ACROSS VARIOUS FUNCTIONS IN ELASTOMER COMPANIES NEED HELP IN TACKLING BELOW INTERCONNECTED REVENUE RELATED PROBLEMS (1)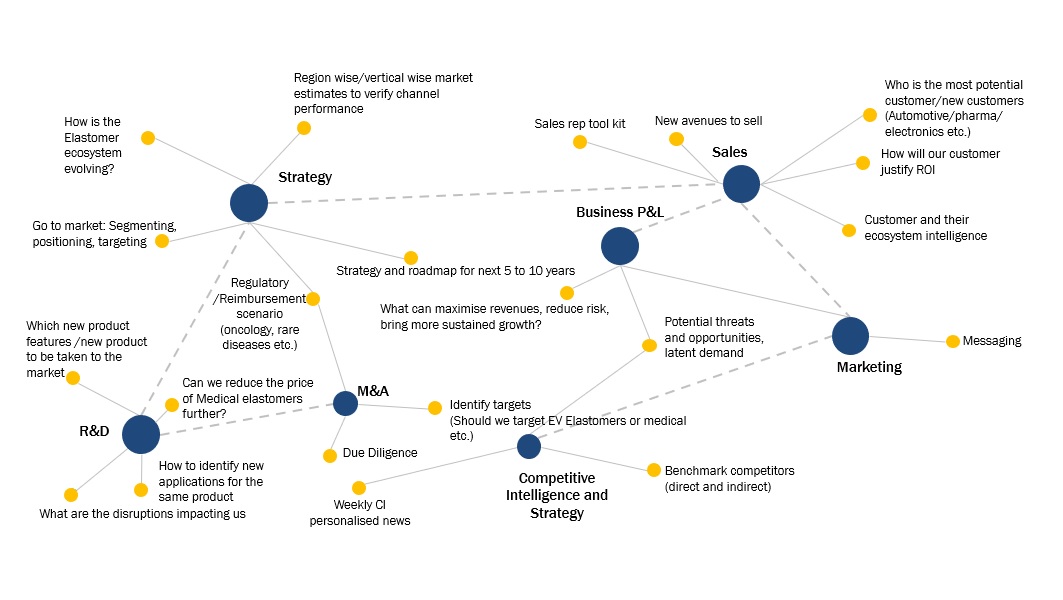 LEADERS ACROSS VARIOUS FUNCTIONS IN ELASTOMER COMPANIES NEED HELP IN TACKLING BELOW INTERCONNECTED REVENUE RELATED PROBLEMS (2)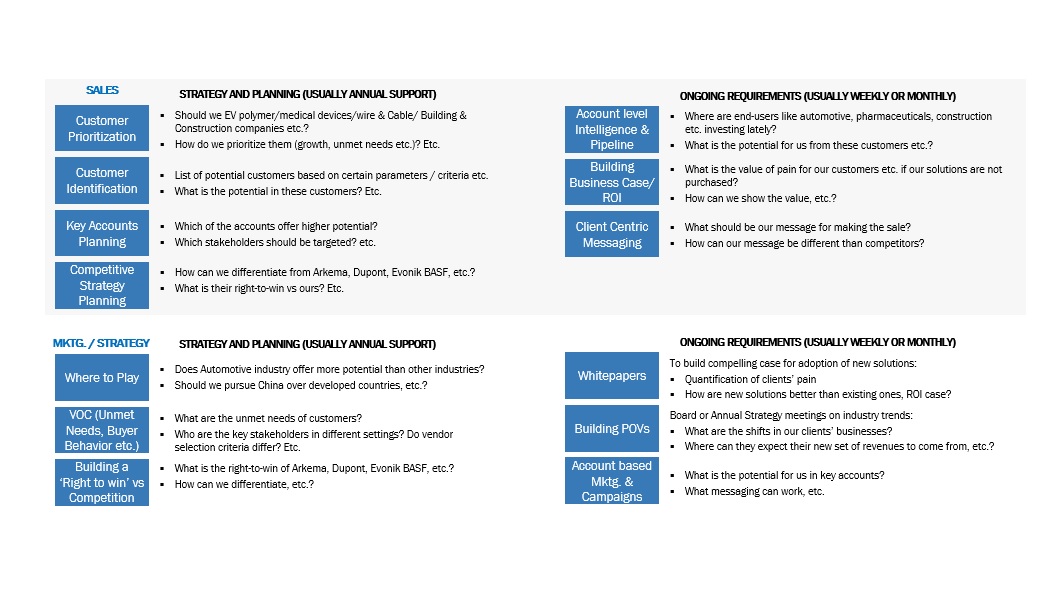 LEADERS ACROSS VARIOUS FUNCTIONS IN ELASTOMER COMPANIES NEED HELP IN TACKLING BELOW INTERCONNECTED REVENUE RELATED PROBLEMS (3)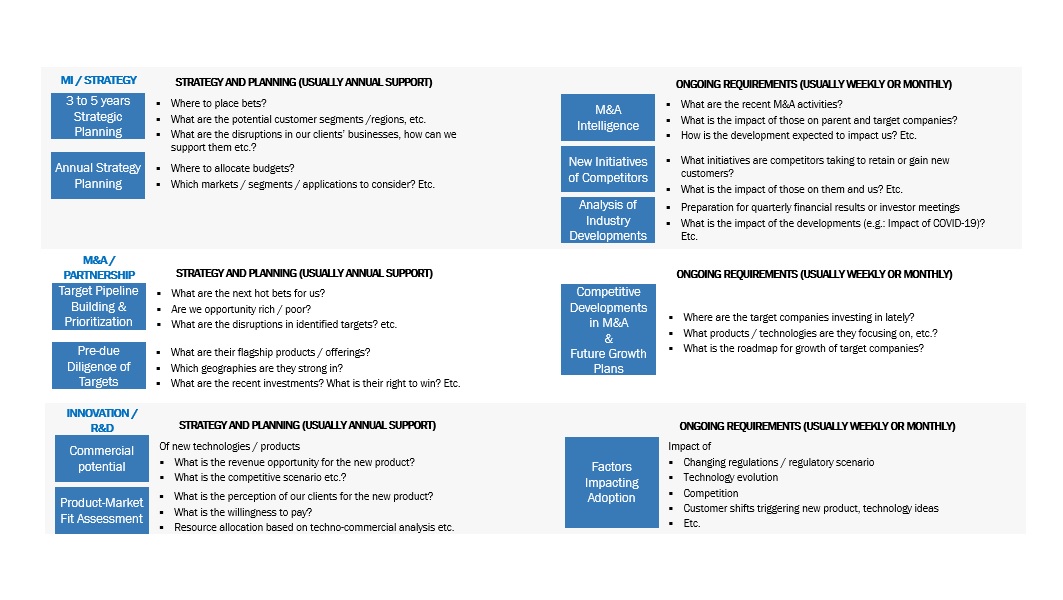 What is driving change
in your business
Product life cycles getting shorter.
Ecosystems getting converged.
Newer technologies and new use-cases disrupting.
New markets, new geographies, new clients, competition and partners.
Are changes only impacting you or your clients and their clients as well?
The trial will be a guided tour by our representative to help you discover the shift in revenue sources of your clients and clients' clients that will impact your revenue. This is your opportunity to unlock the research IP worth $100 million
REVENUE IMPACT STORY OF LEADING ORGANIZATIONS ENTERING THE Elastomers MARKET
Ri story: for A multinational corporation and a leader in pharmaceutical equipment markets, we helped client to BOST REVENUE BY 100-200 million market IN medical device MARKET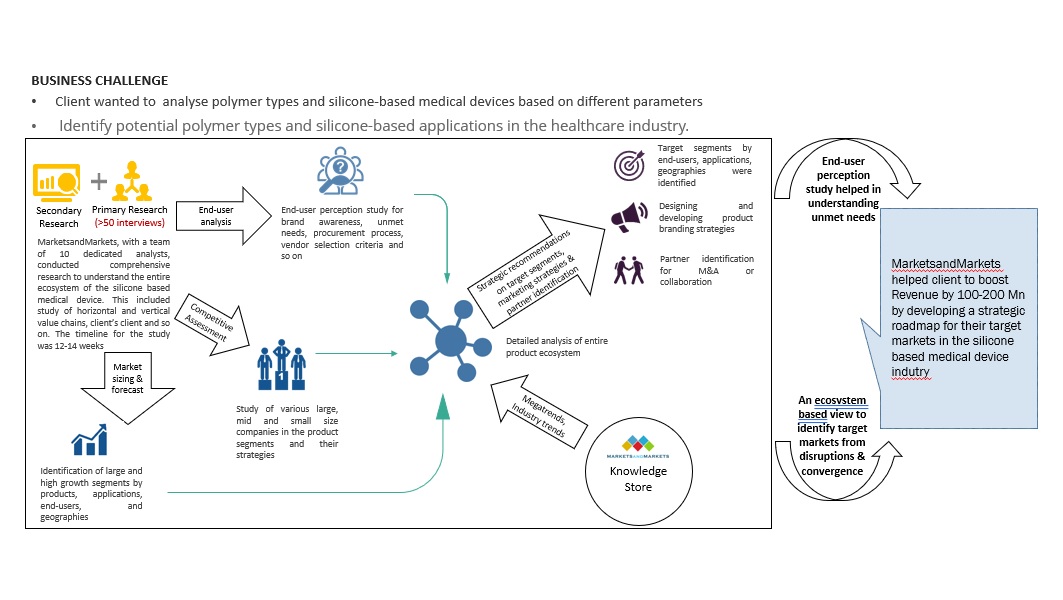 RI STORY: FOR A LEADING PLAYER IN Flooring MARKET, WE HELPED THE CLIENT IDENTIFY A REVENUE OPPORTUNTITY OF >US$15 MILLION IN 4-5 YEARS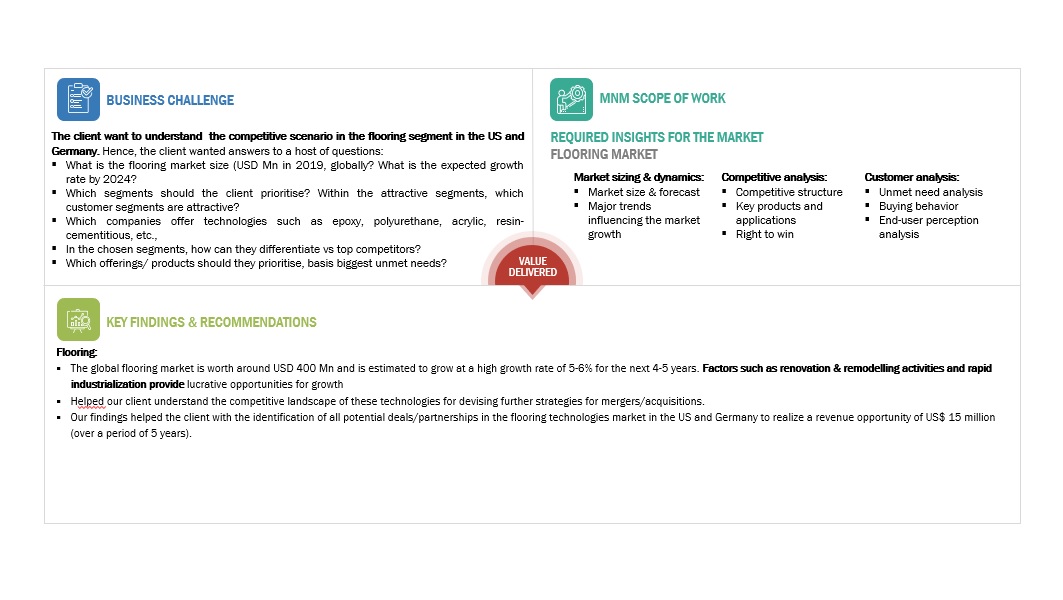 RI STORY: FOR A LEADING PLAYER IN Medical DEVICES MARKET, WE HELPED THE CLIENT IDENTIFY A REVENUE OPPORTUNTITY OF >US$10 MILLION IN 4-5 YEARS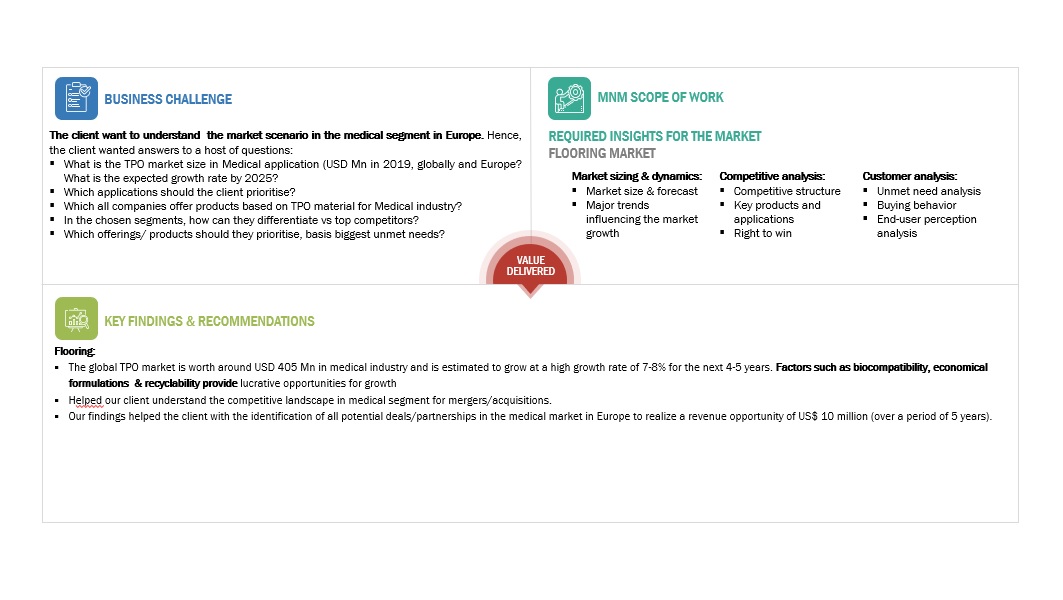 OTHER KEY REVENUE IMPACT STORIES
mnm RESEARCH FOCUSES ON HIGH GROWTH & NICHE MARKETS – such as 3D printing elastomers, aerospace & defense elastomers ANALYSIS AND RELATED MARKETS
INDICATIVE LIST OF OTHER PROJECTS EXECUTED FOR Elastomers COMPANIES:
Polyurethane additive
Electric Vehicle (Car) Polymers Market
Oil & Gas Processing Seals Market
Isocyanate Market
Conductive silicone market
Southeast Asia Waterproofing Systems Market Assessment
Polyols Market
EPDM Market Assessment
Latex Binders Market
Medical tubing Market Analysis
OTHER KEY REVENUE IMPACT STORIES
Find blind spots
impacting you and
your clients
Let our Analysts find blind spots in your revenue decisions because of inter-connected unknowns impacting your Clients, Clients' clients, Vendors, Vendors' vendors.
CLIENT TESTIMONIALS
Elastomers COMPANIES

CALVIN FENNELL,
Regional Sales Director – Infrastructure Solutions,
ASTEC INDUSTRIES
---
I am happy to confirm that the info is realistic for our markets and scope. Further, it is of sufficient validity so as to form the basis for us to set sales targets for the regions with the challenge to the Regional Sales Managers to prove the data wrong. I would like to thank and commend the Markets and Market team for a report well done and in particular for involving me in the processes over the duration