Disruption
TOP Industrial Coatings GROWTH STORIES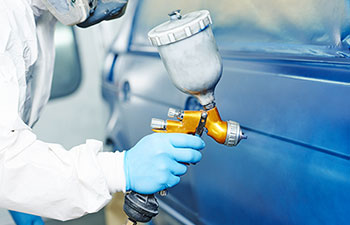 For A Japanese Multinational Conglomerate, MNM Helped To Identify Revenue Opportunity Of USD 80 Million (Over A Time Of 5 Years)
Download PDF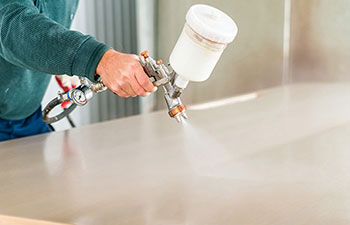 For A Global Coating Supplier, MNM Helped In Assessment Of Wood Coatings In The European Market And In Identifying A Revenue Opportunity Of USD 100 Million In 5 Years
Download PDF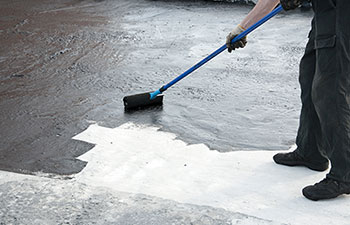 For A European Coating Supplier, MNM Helped Estimating The Industrial & Residential Floor Coatings And In Identifying A Revenue Opportunity Of USD 110 Million In 5 Years
Download PDF
Industrial coatings MARKET IS ESTIMATED TO GROW AT A HEALTHY CAGR OF 3.0%-4.0% IN THE COMING 5 YEARS, DRIVEN BY INCREASING DEMAND FROM VARIOUS END USE INDUSTRIES such as AUTOMOTIVE, aerospace, packaging, etc.
WE HAVE ASSISTED A HOST OF CLIENTS TAP HIGH GROWTH OPPORTUNITIES ACROSS EMERGING APPLICATIONS, COMPETITION AND END-USE INDUSTRIES
WHY DO COMPANIES NEED HELP TO GROW?
ABSENCE OF ORIGINAL RESEARCH:
Complex and overlapping markets for library prep and target enrichment kits, hence difficult to calculate market potential and TAM
CInsufficient secondary research for strategic decisions
INTELLIGENCE IS NOT DEMOCRATISED:
Client unmet necessities need to be understood by all market facing employees for new product development and vendor selection.
Knowledge about upcoming technologies and growing applications such as EVs, aerospace, smart packaging.
MARKET PRIORITIZATION:
Lack of GTM knowledge and practice in competitive intel, pricing and product features, especially in bioinformatics
SOME UNKNOWNS & ADJACENCIES
Electric vehicle to autonomous car new and old ecosystem is evolving like never before, coatings, additive are at the center of this change
EVs are expected to replace automotive in terms of consumer preference owing to growth in awareness in environmental concern
Upgrading of Government regulations, mandates and their impact on market growth for target segment and application in coming 5 years
IAggressive clean energy policies adopted by China and India is paving the way for high growth of coatings market in these countries.
GROWTH PROBLEMS ENCOUNTERED BY Industrial Coatings COMPANIES
Customer prioritization and assessing unmet needs:
What are the disruptions in our clients' businesses? How can we support them for our own growth?
Who are the most potential customers going forward? Should we Aerospace, and automotive, EVs & FCVs companies ?
What are the key unmet needs of customers? Who are the key stakeholders in different settings? Do vendor selection criteria differ by settings? Which new product features should be added to the existing products?
Which current and upcoming environmental or government regulations concerning industrial coatings will have the biggest impact on the market?
Where to Play:
Which applications, resin, and Industry areas should we focus on? Should it be coating material, green coating chemistry or any other?
Which regions should we place our bets on? Should we continue with developed countries or do developing countries offer more growth opportunities?
Building a compelling Right to Win (RTW):
For M&A, which are the right targets for us? Should we target raw material companies, intermediate products or formulating manufacturers? Should we enter new markets directly or through partners?
How can we differentiate from top players? What is their right-to-win vs ours?
OBSTACLES TO GROWTH FOR CURRENT PLAYERS
Not able to keep pace with fast evolving sensor industry – New technologies are emerging leading to decreasing cost of devices
Many start-ups and emerging companies eating up market share of established companies
Limited clarity on unmet needs, hence requirements for product features
Limited clarity on relevant vs redundant material and technology for the future
Unclear picture about the regulatory and reimbursement scenario
Uncertain depiction on market penetration–strategic alliances/joint ventures with target product manufacturers
Obstacles to understand sales channels and brands of coating to be used for each segment in the country
KEY UNCERTAINTIES/ PERSPECTIVES WHICH INDUSTRY LEADERS SEEK ANSWERS TO:
KEY QUESTIONS OF Industrial Coatings COMPANIES
What technology will be relevant and redundant in the next 5 years?
What are coating manufacturers doing to keep up with consumers' changing need?
What parameters are considered e.g. commercial term, product quality and performance, technical support, brand, etc. for the selection of suppliers?
What is the level of awareness that will be required for coating resins?
What is willingness/openness of buyers/customers to change the vendor from their existing one?
What regulatory policies can help strategize and achieve volumetric scale-up?
What can be done to achieve higher market share in particular market?
KEY QUESTIONS OF COMPANIES IN ADJACENT MARKETS
What are the recycling policy that might impact demand of automotive?
What is emission & environment policies of different countries? How will it impact coating demand?
What will be scenario of aerospace and EVs industry, how it will impact demand of industrial coatings?
Waterborne, solvent borne, powder– which coating technology will be more relevant in future?
What is driving change
in your business
Product life cycles getting shorter.
Ecosystems getting converged.
Newer technologies and new use-cases disrupting.
New markets, new geographies, new clients, competition and partners.
Are changes only impacting you or your clients and their clients as well?
The trial will be a guided tour by our representative to help you discover the shift in revenue sources of your clients and clients' clients that will impact your revenue. This is your opportunity to unlock the research IP worth $100 million
REVENUE IMPACT STORY OF LEADING ORGANIZATIONS ENTERING THE Industrial Coatings MARKET
Revenue Impact story: for A multinational corporation and a leader in Industrial coatings markets, we helped client to accelerate market capture by 10-12 months
REVENUE impact STORY #1: For a Japanese multinational conglomerate, MnM helped to identify revenue opportunity of $80 million (over a time of 5 years)
Revenue impact STORY #2: FOR A GLOBAL COATING SUPPLIER, MNM HELPED IN ASSESSMENT OF WOOD COATINGS in the European MARKET AND IN IDENTIFYING A REVENUE OPPORTUNITY OF US$100 MILLION IN 5 YEARS
Revenue IMPACT STORY #3: FOR AN EUROPEAN COATING SUPPLIER, MNM HELPED ESTIMATING THE INDUSTRIAL & residential FLOOR COATINGS AND IN IDENTIFYING A REVENUE OPPORTUNITY OF US$110 MILLION IN 5 YEARS
OTHER KEY REVENUE IMPACT STORIES
MNM RESEARCH FOCUSES ON HIGH GROWTH & NICHE MARKETS
INDICATIVE LIST OF OTHER PROJECTS EXECUTED FOR Industrial Coatings COMPANIES:
WE HAVE A COMPREHENSIVE UNDERSTANDING OF THE Coatings ECOSYSTEM THROUGH OUR PROPRIETARY PLATFORM 'KNOWLEDGESTORE
Find blind spots
impacting you and
your clients
Let our Analysts find blind spots in your revenue decisions because of inter-connected unknowns impacting your Clients, Clients' clients, Vendors, Vendors' vendors.
CLIENT TESTIMONIALS
Industrial Coatings COMPANIES
ROBERT LOVEGROVE,
VICE PRESIDENT, CORPORATE STRATEGY,
MILLIKEN & COMPANY
---
We started working with MarketsandMarkets 3 years ago. We see them as a trusted partner, providing key market insights that support our broad portfolio of businesses. We appreciate their professionalism and the ability of their Research & Client Services team's engagement with our C-suite.
RTOSHIO KINOSHITA,
SENIOR CHIF CONSULTION RESEARCH & CONSULTING DIVISION,
MITSUBISHI CHEMICAL RESEARCH CORPORATION
---
We recently engaged with MarketsandMarkets for a study, the team not only clearly understood our business objectives but was also extremely professional in the way they handled the entire project. The study was efficiently conducted in a phase-wise manner, and the engagement model furnished us with high-quality business insights that far exceeded our expectations at each phase. We were especially happy that MarketsandMarkets could provide us with both, an English as well as a Japanese version of the study. A special thanks to the Analyst Team and Client Services Team, whose fluency in Japanese enhanced our comfort level, as we could converse with them in our preferred language.