DIGITAL AGRICULTURAL solutions are taking the centre stage in THE AGRICULTURE and LIVESTOCK industry as the next big opportunity. AI AND IoT ARE emerging as the key enabling technologies in this ongoing evolution.
.
The digital agriculture market is led by PRECISION FARMING AND PRECISION FORESTRY applications, with yield monitoring and crop scouting being the key functions in the digital agriculture market
IN the DIGITAL AGRICULTURE space, WE ARE WITNESSING an INCREASING ADOPTION OF AUTOMATED SYSTEMS AND OPTIMIZED SOLUTIONS, which CAN DISRUPT THE prevalent value chain
TOP Digital Agriculture Market GROWTH STORIES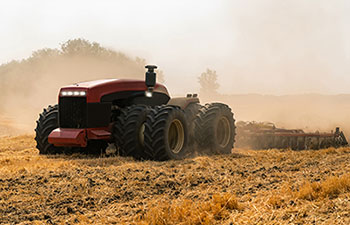 MNM Helped Agriculture Sensors Manufacturer to Penetrate USD 100 Million Market and conducted Demand- And Supply-Side Analyses On Indicators Like Internet Penetration Rate, Adoption Rate, Types Of Crops, And Application Rates
Download PDF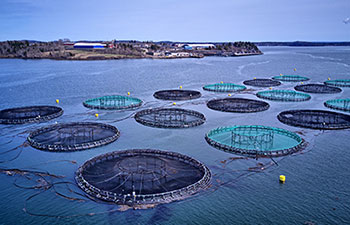 MNM Helped a Precision Aquaculture Guidance and Machine Control Provider to know overall market size for precision aquaculture market
Download PDF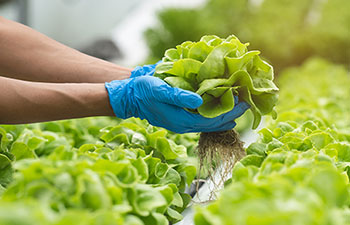 MNM Helped Australia-based HYDROPONICS SOLUTION PROVIDER to generate a revenue OF USD 20 MILLION IN the last 3 YEARS
Download PDF
DIGITAL AGRICULTURE MARKET ESTIMATED TO GROW AT A HEALTHY CAGR OF 10% IN THE COMING 5 YEARS, DRIVEN BY a surging adoption of new technologies and smart agriculture tools across the globe
WE HAVE ASSISTED A HOST OF CLIENTS TO TAP into the HIGH-GROWTH OPPORTUNITIES ACROSS EMERGING sources, COMPETITION, AND END-USE INDUSTRIES
WHY DO COMPANIES NEED HELP TO GROW?
ABSENCE OF ORIGINAL RESEARCH:
Market potential and opportunity for emerging countries, such as Central America, Middle Eastern Countries, among others
Insufficient secondary research for strategic decisions
INTELLIGENCE IS NOT DEMOCRATISED:
Clients' unmet needs need to be understood by all market facing employees for new product developments and vendor selection.
Bleak knowledge about upcoming technologies and growing applications of digital agriculture, including livestock monitoring, aquaculture, and forestry, among others.
SOME UNKNOWNS & ADJACENCIES
On-cloud platforms and data analytics predicted to be the "next frontier" in the digital agriculture innovation
Increasing demand for real-time monitoring and early disease detection technologies expected to propel market growth
Rise in adoption of precision planting and seeding equipment across the world to ensure uniform seed placement and control over the depth of seed placement, to enable accelerated market demand
Strong funding by the private and public sectors toward plant biotechnology, including development of high-throughput sequencing systems
GROWTH PROBLEMS ENCOUNTERED BY Digital Agriculture Market COMPANIES
Customer prioritization and assessing unmet needs:
What is our competitor's innovation pipeline in the digital agriculture segment? What type of products our competitors are planning to launch in next 3 to 5 years?
What type of business model in digital agriculture is the most profitable? How can we optimize the cost while maximizing the value to our end-consumers?
Who are the most potential customers going forward? Should we prioritize any specific sales and distribution network?
What are the key unmet needs of customers? How different are consumer requirements, by region? Which new product features and unmet need of consumers we should be focusing on?
Where to Play:
Which applications and types of digital agriculture systems should we focus on? Should it be hardware, software, or services ?
Which regions should we place our bets on? Should we continue with developed countries or do developing countries offer more growth opportunities?
Building a compelling Right to Win (RTW):
For M&A, what are the right targets for us? Should we target hardware, software, or service providers? Should we enter new markets directly or through partners?
How can we differentiate from top players? What is their right-to-win vs. ours?
OBSTACLES TO GROWTH FOR CURRENT PLAYERS
Inability to identify the key requirements of the specific market and consumers
Inability to identify most efficient sales and distribution models for the digital agriculture business
Lack of clarity about the right customer acquisition strategy
Limited clarity about unmet needs; hence, the requirements for product features are unclear
Unclear picture about regulations
Inability to keep pace with the fast-evolving industries, such as new technologies and products, emerging in a variety of markets simultaneously
Many start-ups and emerging companies eating up the market share of established companies
KEY UNCERTAINTIES/ PERSPECTIVES WHICH INDUSTRY LEADERS SEEK ANSWERS TO:
KEY QUESTIONS OF Digital Agriculture Market COMPANIES
Which segment of the market will flourish in the developed and developing markets in next 5 to 10 years?
What impact does regulatory policies have on the industry?
What are the trending functions of digital agriculture within the precision farming application segment?
What key crop types/application segments will see major adoption of digital agricultural practices in the next decade?
How are peer companies employing R&D activities to develop innovative products in the sector?
What type of channel strategy, small vs. big players, is been adopted in the key markets?
KEY QUESTIONS OF COMPANIES IN ADJACENT MARKETS
What are the key developments and trends in the global AI and IoT market that will have an impact on the digital agriculture?
What are the regulatory policies related to blockchain that will affect the digital agriculture industry?
How are crop protection companies employing R&D activities to develop products that can work in tandem with digital agriculture?
What regulatory policies can help strategize and achieve volumetric scale-up?
.
LEADERS ACROSS VARIOUS FUNCTIONS IN DIGITAL AGRICULTURE COMPANIES NEED HELP IN TACKLING the INTERCONNECTED REVENUE-RELATED PROBLEMS given below (2/3)
LEADERS ACROSS VARIOUS FUNCTIONS IN DIGITAL AGRICULTURE COMPANIES NEED HELP IN TACKLING the INTERCONNECTED REVENUE-RELATED PROBLEMS given below (3/3)
What is driving change
in your business
Product life cycles getting shorter.
Ecosystems getting converged.
Newer technologies and new use-cases disrupting.
New markets, new geographies, new clients, competition and partners.
Are changes only impacting you or your clients and their clients as well?
The trial will be a guided tour by our representative to help you discover the shift in revenue sources of your clients and clients' clients that will impact your revenue. This is your opportunity to unlock the research IP worth $100 million
REVENUE IMPACT STORY OF LEADING ORGANIZATIONS ENTERING THE Digital Agriculture Market MARKET
REVENUE IMPACT STORY #1: FOR AN AGRICULTURE SENSORS MANUFACTURER IN HORTICULTURAL CROPS - WE HELPED THE CLIENT to PENETRATE USD 100 MILLION MARKET, WITH A PROJECTED REVENUE generation OF USD 30 Million over a year
REVENUE IMPACT STORY #2: mnm helped A precision aquaculture guidance and machine control provider to build a revenue of USD 12 MILLION by entering the asia pacific region over a period of 3 years
REVENUE IMPACT STORY #3: FOR A leading Australia-based HYDROPONICS SOLUTION PROVIDER - WE HELPED THE CLIENT to PENETRATE USD 1,200 MILLION SOUTHEAST ASIAN MARKET, eventually generating a revenue OF USD 20 MILLION IN the last 3 YEARS
OTHER KEY REVENUE IMPACT STORIES
THE FOCUS OF MNM RESEARCH IS ON HIGH-GROWTH MARKETS AND EMERGING TECHNOLOGIES, WHICH WILL BECOME ~60%-70% OF THE REVENUES OF AGRICULTURE PLAYERS FROM digital agriculture SOLUTIONS IN THE NEXT 5–10 YEARS
INDICATIVE LIST OF OTHER PROJECTS EXECUTED FOR Digital Agriculture Market COMPANIES:
Connected Agriculture Market
Indoor Farming Technology Market
Precision Farming Market
COVID-19 Impact on Digital Agriculture Market
Smart Agriculture Market
Precision Farming Market
Hydroponics Market
Agricultural IoT Market
Vertical Farming Market
Agriculture Drones Market
Precision Aquaculture Market
Precision Livestock Farming Market
Precision Planting Market
Precision Harvesting Market
Livestock Monitoring Market
Precision Viticulture Market
Test
Find blind spots
impacting you and
your clients
Let our Analysts find blind spots in your revenue decisions because of inter-connected unknowns impacting your Clients, Clients' clients, Vendors, Vendors' vendors.
CLIENT TESTIMONIALS
Digital Agriculture Market COMPANIES
BUSINESS & INNOVATION DIRECTOR,
US-BASED LEADING digital agriculture company,,
DIGITAL AGRICULTURE SOLUTIONS PROVIDER
---
The team's efficiency in conducting a well-rounded study is highly admirable. The project helped us identify some high-growth areas in the digital agriculture space. Although compiling information for certain systems/components remains difficult, the MarketsandMarkets team pulled off the task successfully. The quality of research, level of insights, and the responsiveness of the team were commendable.
Strategic DIRECTOR,
EUROPE-BASED DIGITAL AGRICULTURE COMPANY,
DIGITAL AGRICULTURE SOLUTIONS PROVIDER
---
I have seen this as a collaborative engagement that has addressed very specific questions that I wanted to answer. The MnM team functioned in a certain respect as an extension of the core team, which was laudable