Data Centres are no longer the energy-sucking, unsustainable hubs of activity they once were. And the planet is grateful!
#DisruptionDialogues
Steven Carlini Steven Carlini VP-Innovation& Data Centre from Schneider Electric talks to Pranjal Sharma about the sustainable way forward for data centres in a disruptive data- driven eco-system.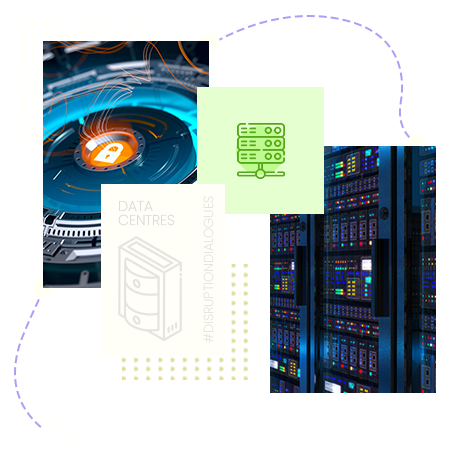 Does the very phrase "sustainable data centre" sound like an oxymoron to you? With our daily lives becoming increasingly co-dependent on data centres, the realisation that they are also some of the biggest energy consumers is worrisome. Data centres currently account for at least 2% of global power consumption, almost on par with the aviation industry, and that figure is also rising exponentially as we speak. Today, data centres are more interconnected than ever. Add cloud connectivity and shrinking data transfer latency to the mix, you get a mountain of data moving in and out of data centres around the world often located in busy urban hubs not in remote geographies.While big strides have been made in re- designing, developing and operating sustainable data centres, the challenge of eliminating waste, smarter utilisation of water and energy sources, incorporating greener products and generally being an unselfish, good neighbour in the community is a tough, but not impossible task, 'Sustainability' shouldn't be a surcharge, it should be a matter of course. There are smart ways to be a sustainable consumer, and you shouldn't have to trade off or compromise between effectiveness and cost. It's our job as providers to help you strike that balance. Change (and rapid change at that) is the only real certainty in life and business. But we are always looking ahead and investing in ways to make data centres more efficient and sustainable. By adopting a net zero carbon design approach data centres can set out a project pathway to embed best practice sustainable design principles into each project stage. Right from building design to materials to engineering solutions, from construction and operation, data centres can actually deliver a truly whole life net zero project, or more simply embed sustainable principles and technology to achieve energy and resource efficiencies in line with commercial objectives. On average, servers and cooling systems account for the most significant shares of direct electricity use in data centres, followed by storage drives and network devices
A few years ago, the industry average power user effectiveness (PUE) was well above 2.0, which meant that centres spent more on keeping systems cool than they spent on powering the servers. But over the years, this PUE number has steadily dropped. The popularity of free air cooling and the increased flexibility of IT equipment to operate at higher temperatures have facilitated PUEs of as low as 1.15.
Goodwill Hunting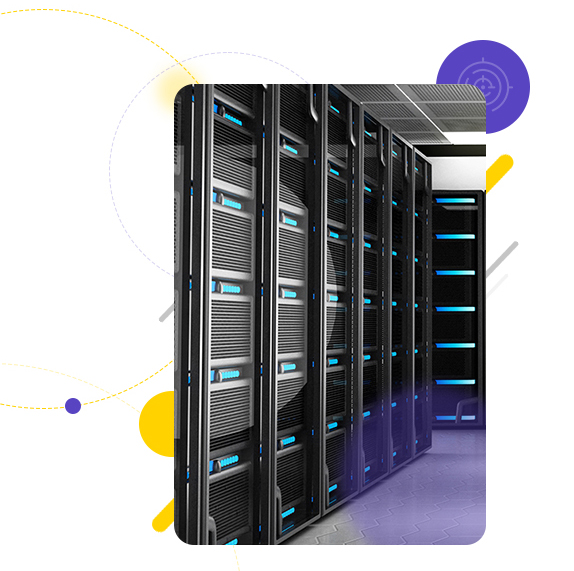 Back in the day, small towns used to actually offer data centres incentives to move there and set up shop. That is, until they realised that data centres became like the proverbial camel in the Arab tent. They were sucking up all the water and power resources that the town could provide, and more. The welcome mat was quickly rolled away and even though data centres remained very importaant service providers, the very backbone of economic and social activity for the most part, they were seen as necessary evils. Luckily, the new way forward is for data centres to stay relevant and go easy on the planet. Whether it's the adoption of innovative technologies like liquid chip-based cooling or improving upon how data hall layouts are designed, there is a dedicated effort to reducing consumption as well as the overall environmental impact. It's not an exaggeration to say that our entire future is at stake if we don't insist on greener, more sustainable systems and practices in data management and processing. Luckily, sustainability is often linked to efficiency, and by default cost-savings. In the recent past, most data centre clients have taken sustainability pretty seriously. Steven explains that one of the ways Schneider helps clients take the sustainable journey is to use data management audit software. "On an average, servers and cooling systems account for the most significant shares of direct electricity used in data centres, followed by storage drives and network devices. With the help of digital tools they take a close look at different domains being used, bench mark one data centre against another, and pinpoint which ones are serious about operating sustainably.
The
problem

is already here, so is the

solution

The global data load is expected to rise to a staggering 175 ZB in the next couple of years. How will data centres manage that level of data processing, and simultaneously deal with technological, operational, and most importantly sustainability challenges? While revenue impact is crucial, being a responsible citizen is becoming increasingly important to both individuals and corporations alike. Attracting and retaining top talent will in future depend on a company's sustainability goals. Along with governmental regulations, customers are demanding environmental qualifications, investment firms are rating companies on sustainability practices. While some are a bit slow in responding, the smarter, more proactive centres are putting sustainable systems in place way before they become mandatory.
Shifting to net zero
The shift to a net zero carbon industry requires a seismic shift in the way data infrastructure is designed and built. Data centres as an industry is now seen as a leader in sustainability practice as they were the first to respond and make necessary changes over a decade ago. The industry demonstrated its commitment towards becoming carbon free, net zero, declaring zero wastage and even in some cases being water positive. High degree of awareness exists amongst large IT companies, and it is filtering down to service provider communities, enterprise data centre operations and other companies as well. Sustainable data centres also work to minimise the amount of energy it takes to diffuse heat created by hardware. More efficient cooling technology enables data centres to slash their energy consumption – reducing costs as well as becoming more sustainable.
Data centres are also increasingly replacing wasteful, traditional water evaporation cooling systems and more efficient cooling technology helps to slash their energy consumption. The most sustainable data centres are being built on commitments to innovative green and renewable strategies that include green power, water reclamation, zero water cooling systems, recycling and waste management.
More to the point, putting a lot more focus on green data centre is essential because it has been ignored for too long. By leveraging modern technology, investing in renewable energy sources like solar and wind power, fine-tuning data centre environments through AI and machine learning are some of the many ways data centres can become sustainable, resilient businesses of the future, says Steven.