About CMO Talk Series
The role of a Chief Marketing Officer (CMO) is evolving and has transformed faster than any other. In this age of disruption, the CMO plays an even more crucial role in creating and managing a strategy to achieve sustainable, profitable growth. Understanding the advances in marketing and economic disruptions in the global business landscape is vital for enterprises to chart lucrative revenue growth.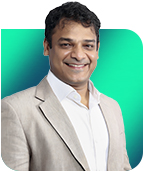 Meet our host:
Krishnan Chatterjee
COO, Marketsandmarkets
Krishnan is a seasoned business leader and an expert at helping companies capitalize on upcoming disruptions and emerging revenue opportunities to accelerate growth and build market share. With decades of experience in marketing across various industries, Krishnan now occupies the role of COO at MarketsandMarkets. Prior to joining MarketsandMarkets, Krishnan was the Chief Customer Officer and Head of Marketing, Indian Subcontinent at SAP, where he was responsible for driving business results across the Indian Subcontinent.
CMO Talk Series Episode 1
Power of Purpose in Thought Leadership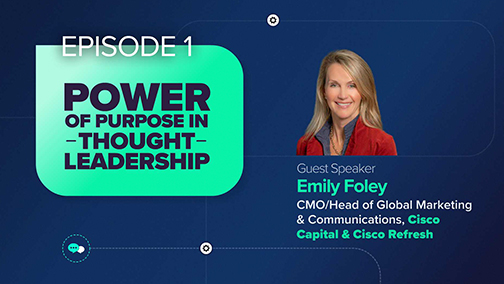 Meet Our Guest Speaker:
Emily is a C-suite marketing leader with proven success in enhancing awareness and driving profitability. Her expertise lies in digital and global strategic communications and winning with metrics-led decisions. She has a proven track record of turning brands around and building value and relevance.


CMO Talk Series Episode 2
Effective Demand Engines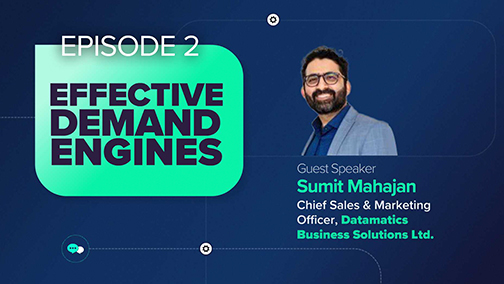 Meet Our Guest Speaker:
Sumit is a business leader with more than two decades of experience in leading high-growth companies across diverse industries and markets, including leading global services focusing on B2B Demand Gen, Finance & Accounting, Research & Analytics, Procurement, SaaS solutions.


Thank you
for listening to CMO Talk Series. Please rate, review, and share with your colleagues.


Questions about growing your business with MarketsandMarkets?