TAM Expansion Funnel
MarketsandMarkets Pathways to Success
Expand Your Total Addressable Market (TAM) 10X
Are you finding it difficult to achieve target growth with your existing markets?
Are you struggling to identify new opportunities that will help your organization to expand your Total Addressable Market?
Is your team facing challenges in generating revenues from your expanded targeted addressable market?
Lack of an interconnected view of your ecosystem can lead to a smaller TAM and missed, big opportunities
EVERY BUSINESS NEEDS A CONTINUOUS MECHANISM TO KEEP EXPANDING TOTAL ADDRESSABLE MARKET
How to effectively expand your TAM?
A bow-tie approach to gain continuous real-time access to growth opportunities of every stakeholder in your ecosystem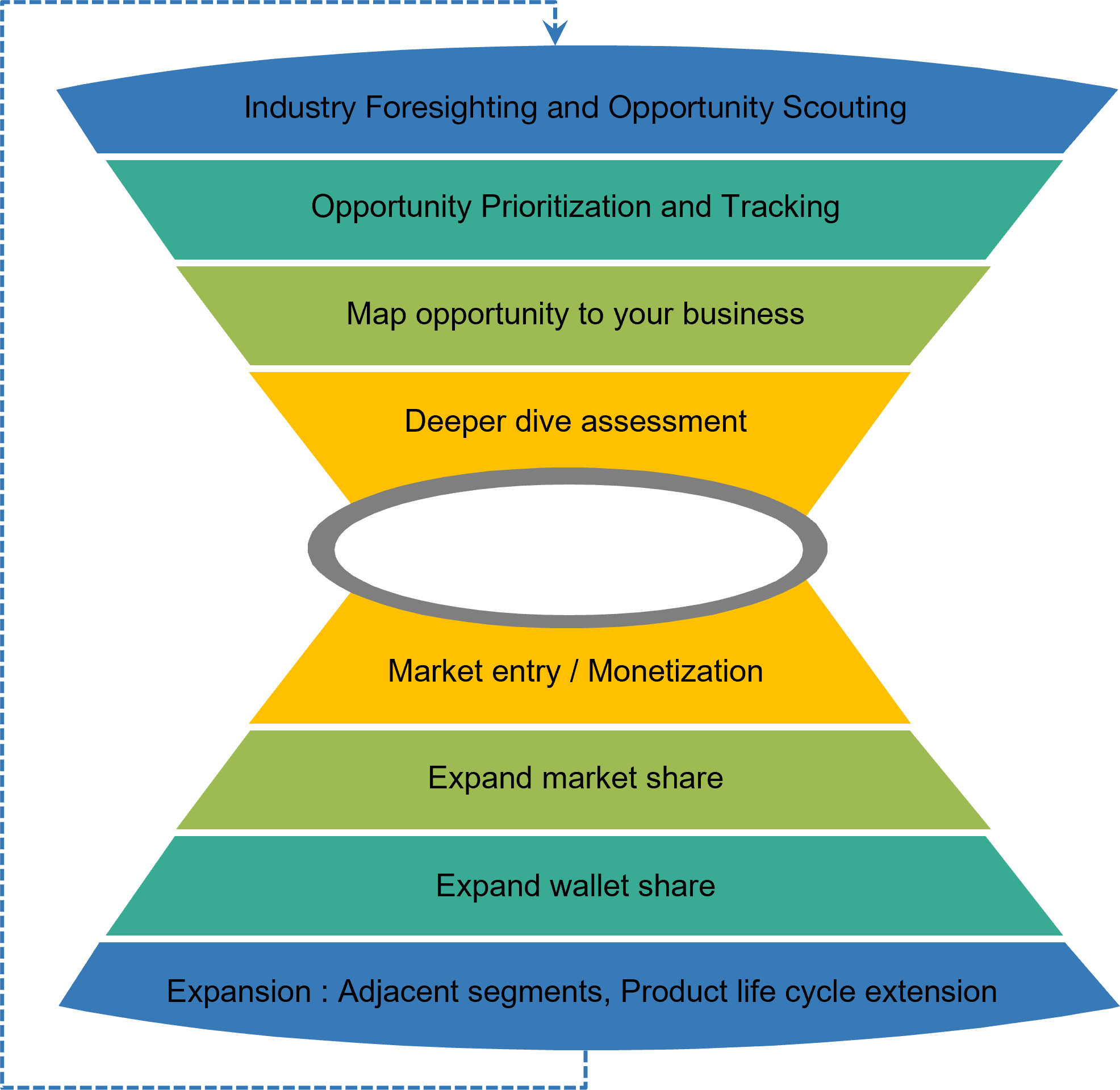 Why should you engage with MarketsandMarkets?
Delivered US$40+ billion of TAM expansion to 1000+ clients
Readily available insights around 30,000+ niche and emerging market segments along with interconnected ecosystem view
Unique man + machine growth program model, allowing you to track real-time insights impacting you, your clients, your clients' clients, partners, and all interconnected markets impacting your key applications, use cases, and sub-verticals
Establish seamless coordination among your teams with parallel support and execution for all concerned stakeholders
End-to-end handholding until operationalized
Check out our Revenue Impact Story to uncover the strategies driving Measurable Impact.
Download Case Study
MarketsandMarkets™ helped us grow the TAM of our OEM business by $200 million by identifying high potential use cases in the energy sector.
A $80+ billion Technology Company
Talk to us about