Medical Laser Market
Medical Laser Market by Product (Ho:Yag, Nd:Yag, KTP, Alexandrite, Erbium, Ruby, CO2, Argon, Krypton, He-Ne, Excimer, Dye & Diode), Application (Ophthalmology, Dermatology, Gynecology, Dentistry, Urology, Cardiovascular) - Forecast to 2019
Report Code: UC 1412
Oct, 2023, by marketsandmarkets.com
The global medical laser market is expected to reach $2.3 billion by 2019 from $1.3 billion in 2014, growing at a CAGR of 12.1% from 2014 to 2019.The global medical laser are segmented on the basis of product type, application and geography. Factor such as rising incidences of eye disorders related to the growing aging population, rising number of patients using advanced laser-based treatments around the world and increasing importance of aesthetics are contributing to the growth of global medical laser market. However, stringent safety regulations and high rate of failure are the restraining factors of this market.
The Diode lasers market has varied medical applications; for instance it is used in several aesthetic treatments and photodynamic therapy. In addition to this, solid state laser system is expected to grow due to its numerous variants which have specific uses in medical related treatments such as tattoo removal, periodontology, vein removal and skin treatment.
On the basis of its applications, the global medical laser market is segmented into ophthalmology, dermatology, gynaecology, dentistry, urology, cardiovascular and others. There is increase in use of laser system in application such as cardiovascular diseases. The prevalence of heart related diseases and the rapid technological advancement of cost effective laser-based techniques for medical treatment has attributed to the growth of this market.
The medical laser market is segmented on the basis of geography into North America, Europe, Asia Pacific and Rest of the World. North America holds the largest share in medical laser system market due to the rising incidences of chronic diseases such as obesity and diabetes. Asia pacific is the fastest growing market. Growth of this region can be attributed to factors such as unmet need for medical treatment in developing countries such as China and India
The key players in global medical laser include Alcon Laboratories, Inc., AngioDynamics Corp., American Medical Systems, Inc., Biolase Inc, Bausch & Lomb Holdings, Cardiogenesis Corporation, Inc, Lumenis Ltd., IRIDEX Corp., Novadaq Technologies, Inc., Photomedex, Inc., Spectranetics Corporation, and Syneron-Candela.
Get online access to the report on the World's First Market Intelligence Cloud
Easy to Download Historical Data & Forecast Numbers
Company Analysis Dashboard for high growth potential opportunities
Research Analyst Access for customization & queries
Competitor Analysis with Interactive dashboard
Latest News, Updates & Trend analysis
Request Sample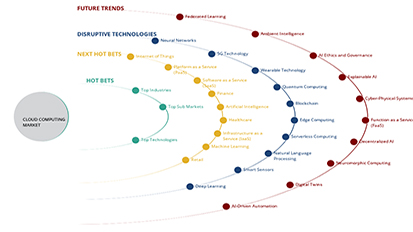 Click on image to enlarge
Scope of the Report
This research report covers the Medical laser systems market by product type, application and geography.
Medical Laser Market, by Product type
Solid state laser systems

Holmium Yttrium Aluminum Garnet Laser (Ho:Yag) Systems
Erbium Yttrium Aluminum Garnet Laser (Er:Yag) Systems
Neodymium Yttrium Aluminum Garnet Laser (Nd:Yag) Systems
Potassium Titanyl Phosphate Laser Systems
Alexandrite Laser Systems
Ruby Laser Systems

Gas laser systems

Co2 Laser Systems
Argon Laser Systems
Krypton Laser Systems
Metal Vapor (Copper And Gold) Laser Systems
Helium – Neon (He-Ne) Laser Systems
Excimer Laser Systems

Dye Laser Systems
Diode Laser Systems
Medical Laser Market, by Application
Ophthalmology
Dermatology
Gynecology
Dentistry
Urology
Cardiovascular
Others
Medical Laser Mar ket, by Region
North America
Europe

Germany
France
U.K.
Italy
Spain
Rest of Europe

Asia

Japan
China
India
Rest of Asia

Rest of world (row)

Latin America
Africa & Middle East
Pacific Countries
Request for detailed table of content.
Request for detailed methodology, assumptions & how numbers were triangulated.