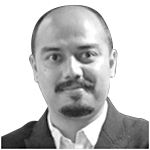 Rohan Salgarkar
Vice President - Sales
Rohan is heading the entire sales operations of MarketsandMarkets. Rohan has over 13 years of experience in Sales and Business Development.
He has built and is managing a strong sales teams to achieve MarketsandMarkets ambitious targets of growing the sales revenue multi-fold. Prior to MarketsandMarkets, he worked with QED Baton.
How can we help you?
To discuss how our team can help you and your business achieve true results,
Get in touch with us